KennyBo's Bar-B-Que: Old School BBQ with a Rich History
This post may contain links from which I earn a commission. Please read my disclosure policy. As an Amazon affiliate, I earn from qualifying purchases.
KennyBo's Bar-B-Que in Prosperity has a deep lineage. In fact, KennyBo's can trace its history back to the late 1950s.
Long before there was a KennyBo's Bar-B-Que, Robert K. "Bo" and Annie Rose Stockman opened and ran Stockman's Bar-B-Que for almost 30 years, from 1957-1988.
In 2017, their children, Alan and Peggy Stockman relaunched Stockman's Bar-B-Que, and despite a sincere effort and overwhelming community support, they had to close shortly after opening.
"We wanted to carry on a family tradition. I didn't want to deviate from that. I didn't want it to be unique," said Alan Stockman in a report by The Newberry Observer. He pointed out that not a lot of people cook barbecue the way the Stockman family does because it's too hard.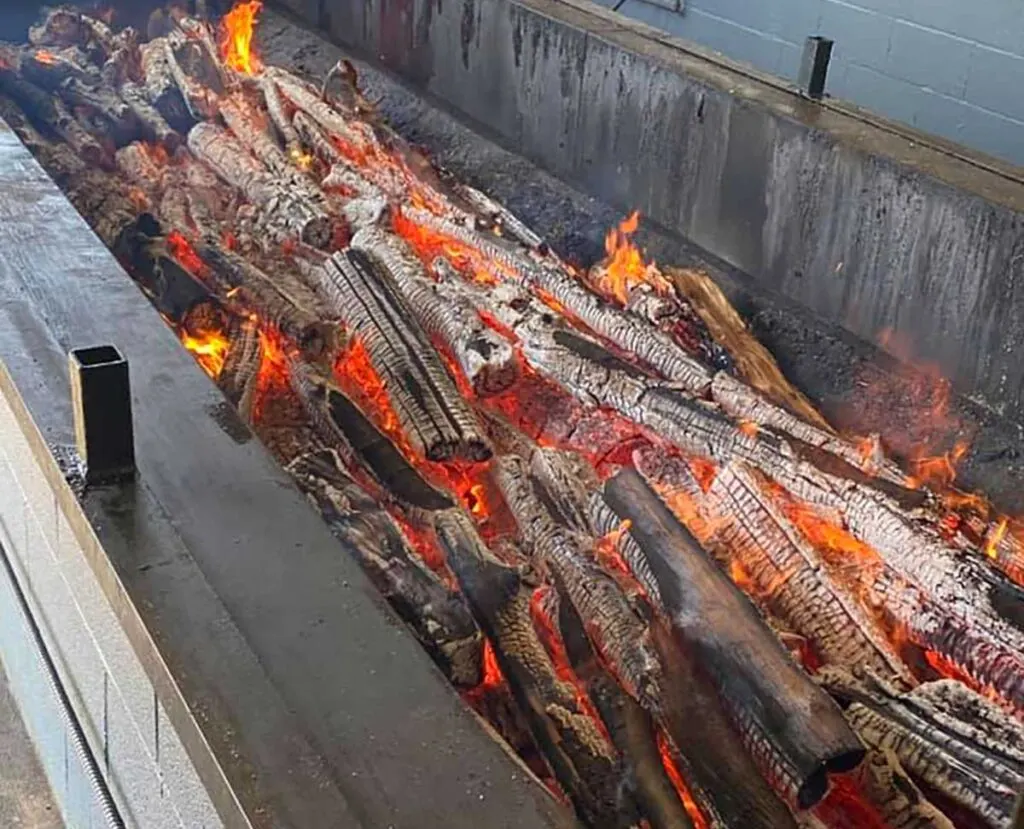 The Tradition Continues
Today, KennyBo's Bar-B-Que continues in the same family tradition, inspired by their history and doing BBQ the right way.
Owner Kenny Stockman, the cook, learned this trait from his daddy, Robert K Stockman. Robert K Stockman ran Stockman's Bar-B-Que for 15 plus years. Now, Kenny's immediate family help run the business.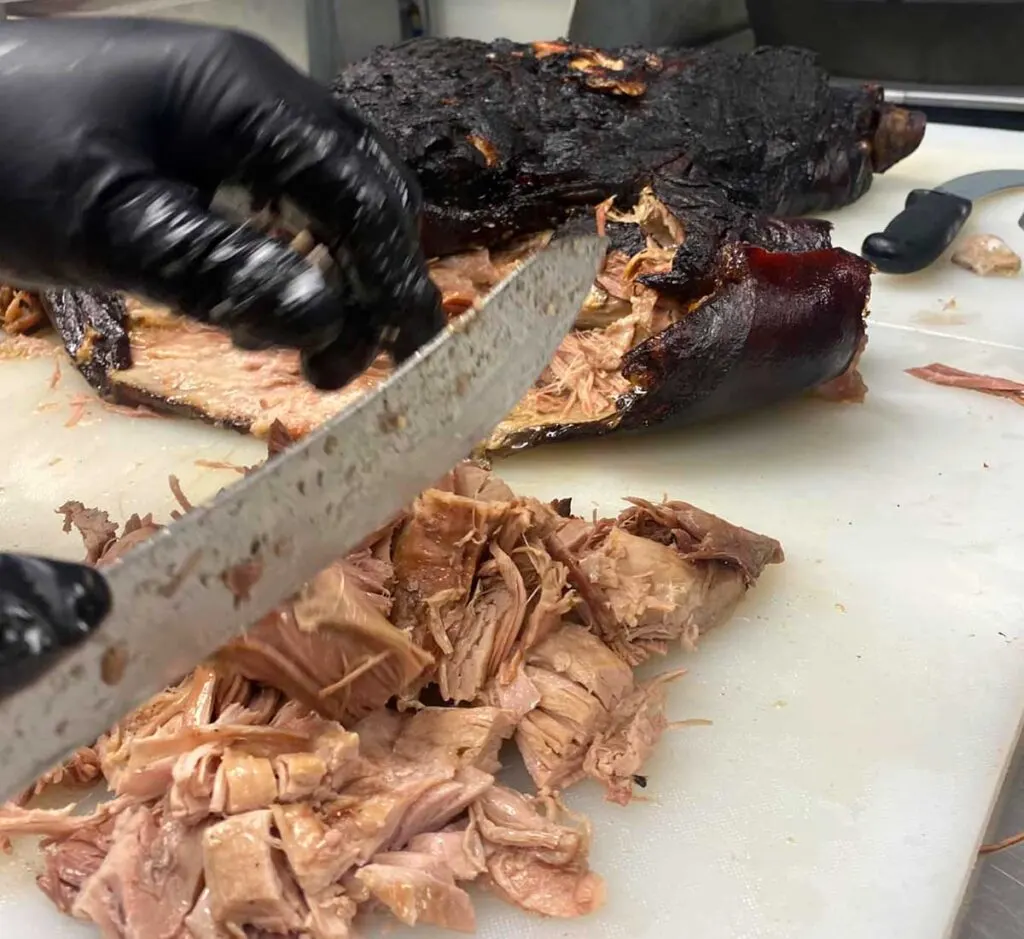 KennyBo's Bar-B-Que pit-cooks their shoulders and hams over hickory wood for 10 to 14 hours. Offering a pulled pork option as well as whole cut options. In addition, they serve ribs and chicken.
Of course, their BBQ is made special by its mustard-based, family-owned recipe.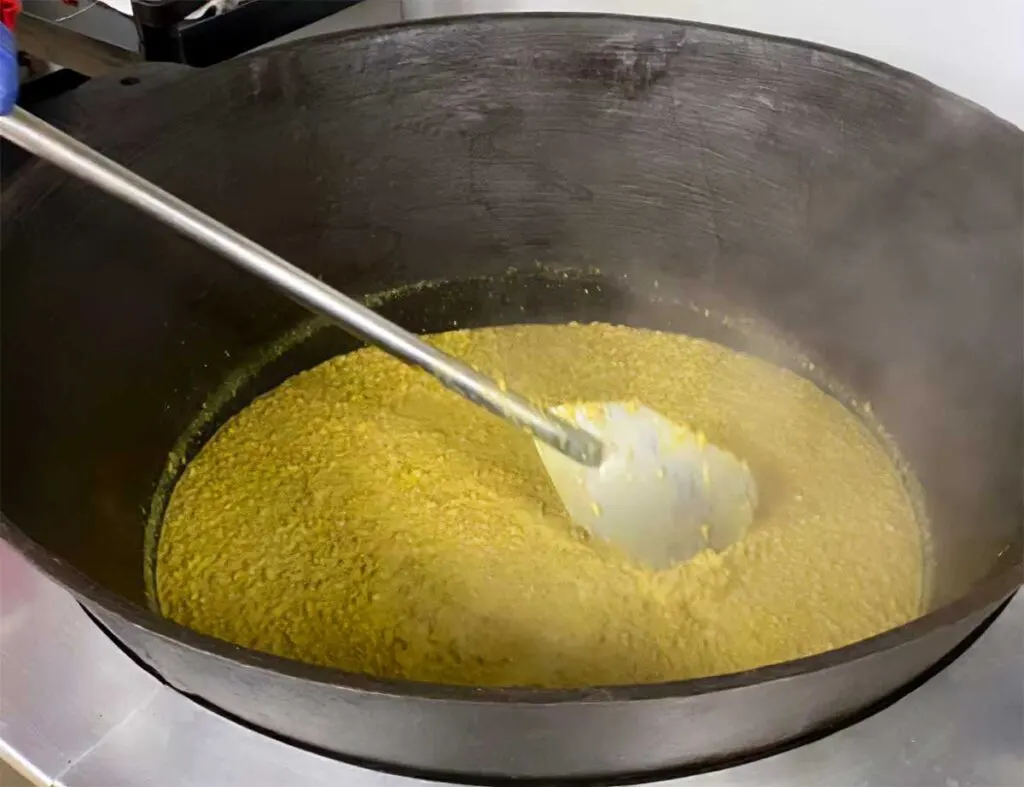 KennyBo's hash is made from Boston butts and seasoned with mustard and vinegar. They sell hash by the pint or by the quart.
Note, they offer take-out only on the 2nd and 4th Saturday of the month from 8 am until we sell out. During winter, they will only be open periodically.
So, if you find yourself out traveling down Interstate 26, take a little detour to Prosperity at the right time of the month, find KennyBo's Bar-B-Que, and strike it rich…in BBQ.
What Folks are Saying
On Facebook
One of many Facebook Reviews, Libby Wessinger, a Prosperity-area local, pointed out how impressed she was on her visit:
Best pulled pork, ribs, and hash around!! Fortunate enough to live close by to get my bbq fix! We will be back!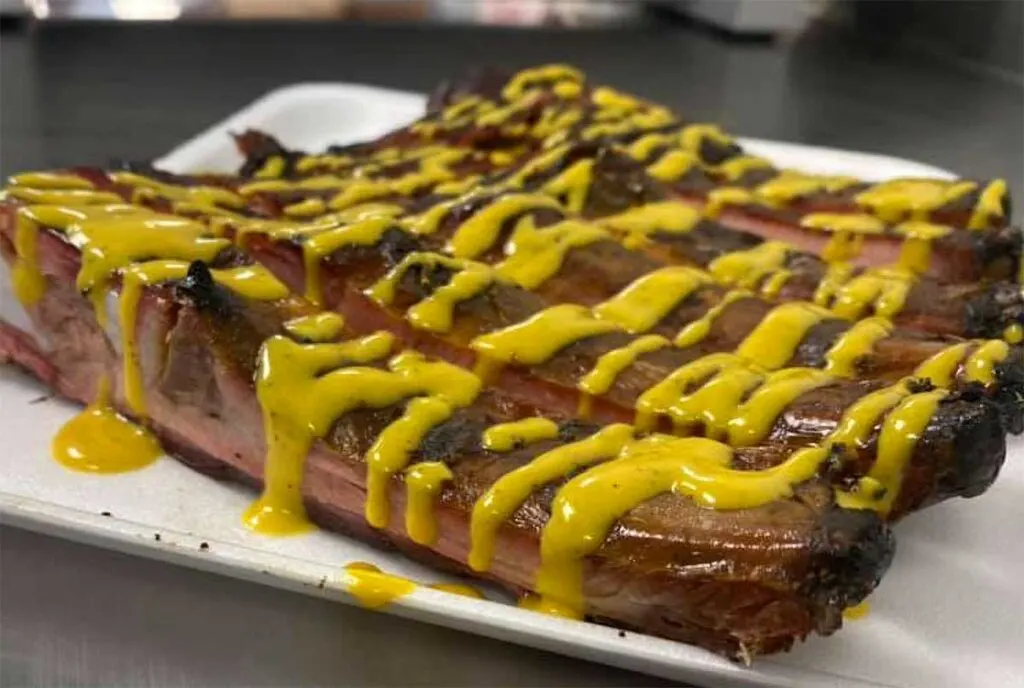 Barbara Almond urges all her connections in the area to take the short drive for some great BBQ and hash:
Okay all my Chapin SC families and friends. This is not too far. Betty makes the best hash and Kenny's bar-b-que is awesome as well. They only do take-outs so you have a great chance to try them out.
Menu for KennyBo's Bar-B-Que
Note: Menu prices and options are subject to change over time. Contact the restaurant for the most up-to-date information.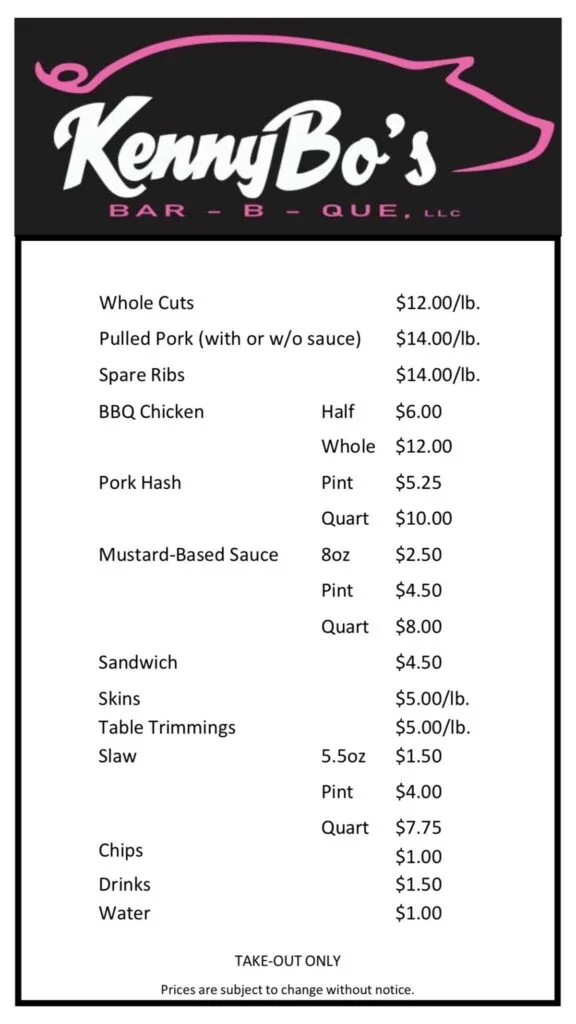 ---
Note: KennyBo's is a seasonal restaurant that is takeout only. Great idea to call ahead to see if they are open.
---
Location, Hours, Contact Info, and More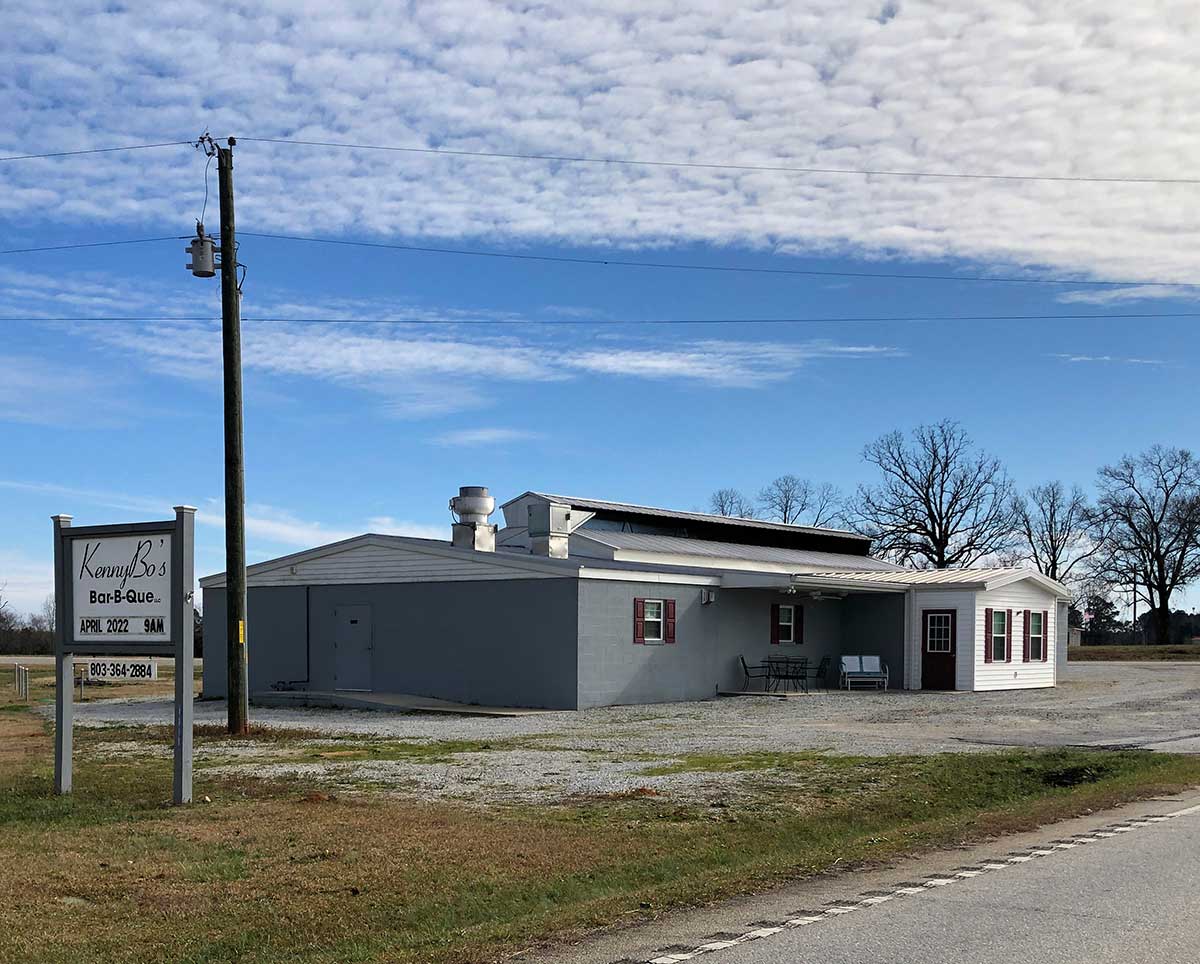 Map
Directions
Contact KennyBo's Bar-B-Que
4318 Macedonia Church Road
Prosperity,
SC
29127
Hours of Operation
| | |
| --- | --- |
| Monday | Closed |
| Tuesday | Closed |
| Wednesday | Closed |
| Thursday | Closed |
| Friday | Closed |
| Saturday | |
| Sunday | Closed |
Social Media
Features
Cards and Cash, Hash, Mustard Sauce