Little Pigs BBQ at Surfside Beach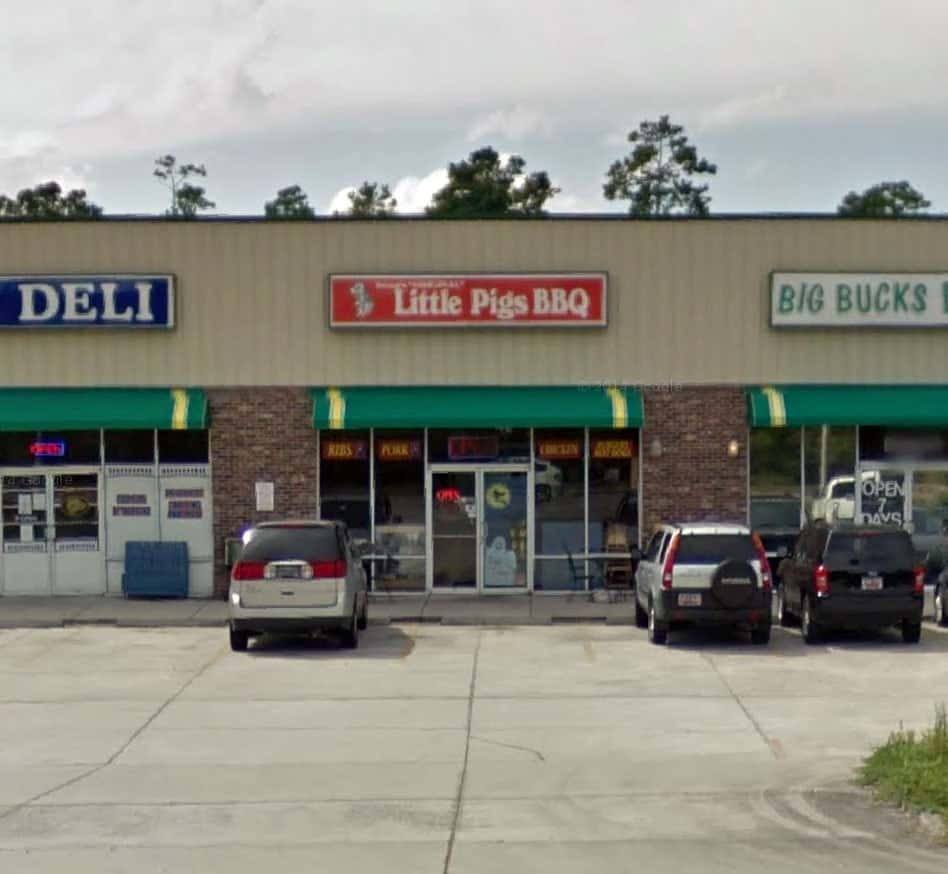 Little Pigs BBQ at Surfside has a history dating back to the 1970s and has now been serving barbecue for over 40 years. With such a history, its no wonder that the food is so good, but what is the story behind this impressive heritage?
In 1977, Douglas Leon Rogers and his father Wilber purchased Little Pigs BBQ. It began as a simple mom and pop business for the Rogers men to run as a project together. It wasn't long before the business bloomed. As a result, the Rogers' opened two more Little Pigs locations. In fact, it was not long before there were a number of Little Pigs locations all over the state.
The younger Rogers had four children who would eventually grow up to take over these businesses. Today, there are about a dozen locations all over South Carolina. In 2012, Douglas picked up and relocated to Myrtle Beach. His second youngest son Jason, Jason's wife Susan, and their two kids, Juliana and Christian, moved along with him.
That is how Little Pigs BBQ at Surfside was founded. Every year that the Surfside location has been open, it has won award after award, from the Taste of the Town to the contests of the local newspapers.
What's on the Menu
The menu is extensive with something for everyone. Among the barbecue items, Little Pigs BBQ at Surfside offers pork or chicken sandwiches, plates, or combos. They also serve baby back ribs in half or full racks.
In addition, you can find Brunswick stew on the menu alongside some non-barbecue items. If someone in your group is in the mood for hamburgers, chicken strips, corn dogs or grilled cheese, it's on the menu!
Finally, their sides include coleslaw, mac & cheese, onion rings, baked beans, hush puppies, and much more.
Little Pigs offers sandwiches, baskets, and plates. The basket option includes one side and a drink. On the other hand, the plate option includes your choice of two sides.
Dine-in, carry-out, and catering are available and they accept all cards, except American Express.
If you love SC BBQ, you'll love Little Pigs BBQ at Surfside!
What Folks are Saying about Little Pigs BBQ at Surfside Beach
Google Reviewer Michael Glass visited on a recommendation and kept going back to Little Pigs BBQ At Surfside for more:
Absolutely awesome. Drove by on a Sunday after a recommendation from a "local". He didn't tell me they were closed on Sunday. But someone was there smoking pig. The smell in the parking lot gave me goosebumps.
I proceeded to eat there 3 times in the next 5 days. The people who complain there is no sauce on their meat are more than likely from somewhere north of Fredericksburg. If you want to add sauce, I highly recommend the mustard vinegar sauce. I wish I had bought a gallon.
Over on Yelp, Alli H, visiting the beach from BBQ-crazy NC, found what is now one of her favorite places, Little Pigs BBQ at Surfside:
Amazing bar-b-q! And I'm from North Carolina, bbq capital of the south! This is how bbq should be served… not drowning in vinegar or other strong sauces, but cooked over hickory chips so that the flavor of the pork can come through!
In short, this stands outs as one of our top 3 places to eat at the beach… the third has yet to be discovered. The fries were perfect as was the fried okra. Also, the banana pudding was the best we've had in a long time. Thanks for the great service too!!! And thanks for yelp for leading us here. 🙂
---
Click to get Google Map directions from your current location
Little Pigs BBQ at Surfside Beach
3901 Dick Pond Road
Myrtle Beach,
SC
29588
| | |
| --- | --- |
| Monday | |
| Tuesday | |
| Wednesday | |
| Thursday | |
| Friday | |
| Saturday | |
| Sunday | Closed |
Social Media
Reviews
Details
Cards and Cash, Heavy Tomato Sauce, Mustard Sauce, Vinegar Pepper Sauce