This post may contain affiliate links to Amazon or other vendors I trust. Please read my disclosure policy. As an Amazon affiliate, I earn from qualifying purchases.
Pop's Family BBQ is a dream come true for the Croft family. "We have truly been blessed," Josh Croft said.
"We have always enjoyed cooking for large family gatherings and church events, so we decided to take our love of cooking to the public and formed Pop's Family BBQ."
The Croft's goal is to serve good food in a family-friendly atmosphere.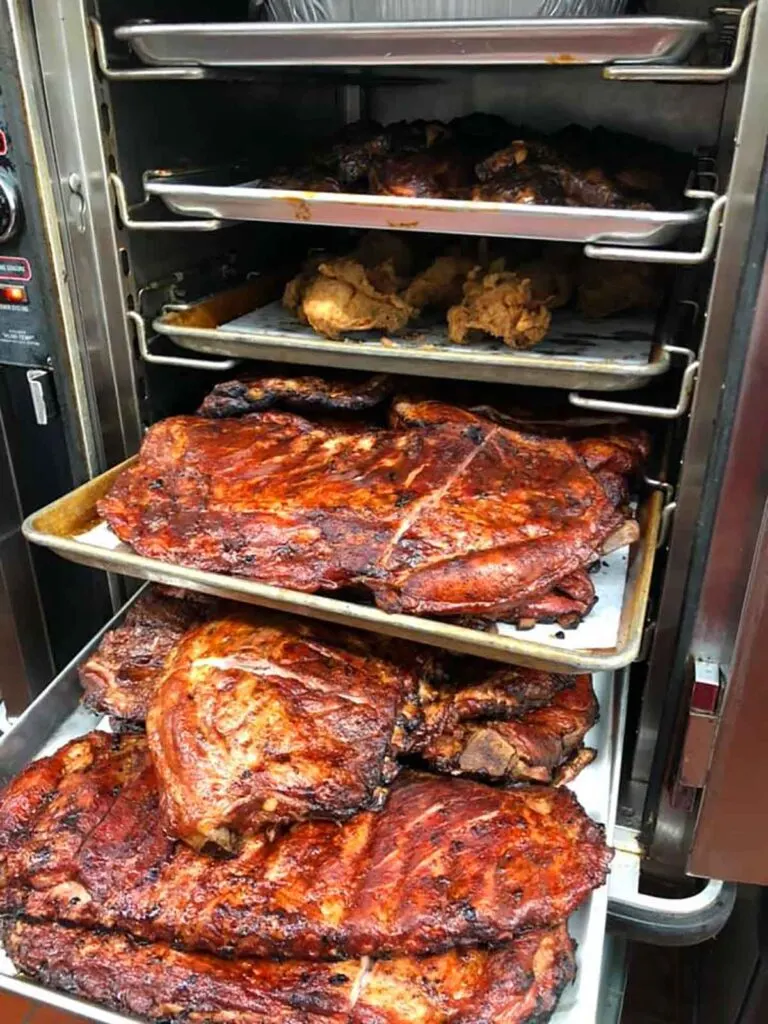 "We will have pulled pork, ribs, fried and grilled chicken," Josh said.
"Each week we will have different sides to choose from. And if your children don't like BBQ, we will have a special menu for them."
Pop's Family BBQ offers a variety of sauces from which you can choose, including vinegar, tomato, mustard, spicy mustard, and burgundy. In addition, they serve an assortment of homemade desserts that varies each week.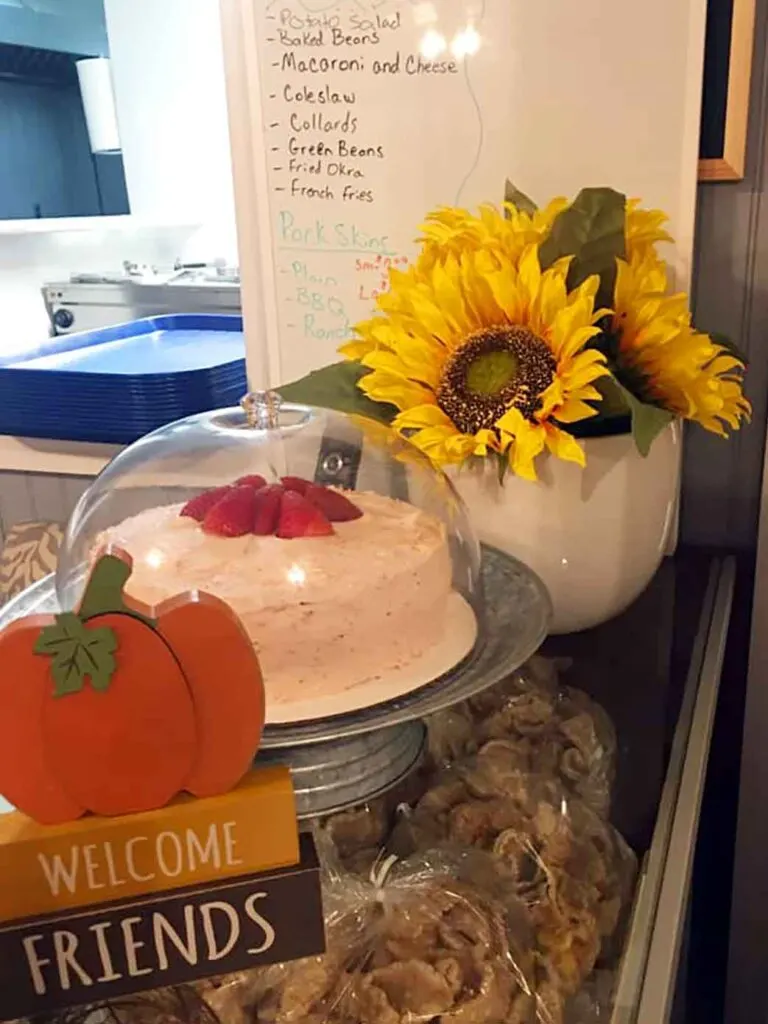 The menu at Pop's includes both plates and sandwiches. The plates come with hash and rice, and any two sides of your choice. Sandwiches can have slaw added.
Sides include many of the typical dishes you'll find in most BBQ restaurants, including fries, mac n cheese, collards, slaw, and baked beans, but the menu is more extensive than that. In addition, you can order cabbage, stewed tomatoes, corn, rutabagas, and more.
Desserts will ususally include banana pudding and homemade cakes and pies, but check the board for daily specials as well.
"We hope that you will give our family a chance to serve your family."
Pop's Family BBQ is open Friday and Saturday from 11 am to 8 pm.
What Folks are Saying
Google Review
Among the early Google Reviews, local Max Herrlin thought Pop's Family BBQ was so good that he'd do something he doesn't do often:
Food was great and the service was great. The pulled pork sandwich was tender and juicy, the coleslaw was tasty, and the hash and rice had great flavor.
I don't usually take the time to actually leave a review on a restaurant, but this place deserves it.
Best BBQ in Barnwell, not to mention it's family-owned and operated! Can't wait to stop by again!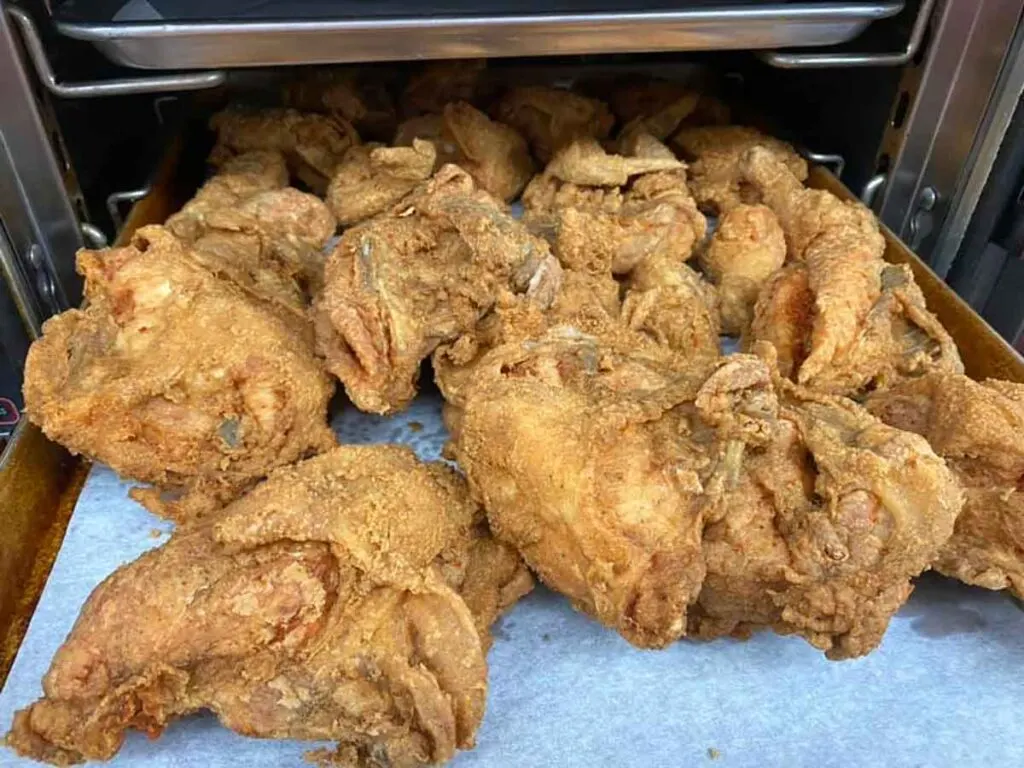 Facebook Review
Over on Facebook, Pamela Allen dropped by shortly after Pop's first opened and found the lines long, the wait short, and the food worth returning for:
Visited Barnwell's newest BBQ restaurant & was pleasantly surprised.
Upon arriving, the drive-through line was in the street. A good sign. Walked inside to a clean friendly dining room.
The hostess greeted us warmly & took our order. Although some of the sides were no longer available (another good sign) there were enough optional choices.
The wait was not long. (about 5 minutes) Fast forward to home…..the food was delicious!
I'm not a big fan of hash & rice but it was really good. Everything was prepared perfectly.
Love the Pop's Burgundy sauce!
Great place! I will definitely be a repeat customer.Sorry no pics of my dinner. I ate it all!
Menu for Pop's Family BBQ
Note: Menu prices and options are subject to change over time. Contact the restaurant for the most up-to-date information.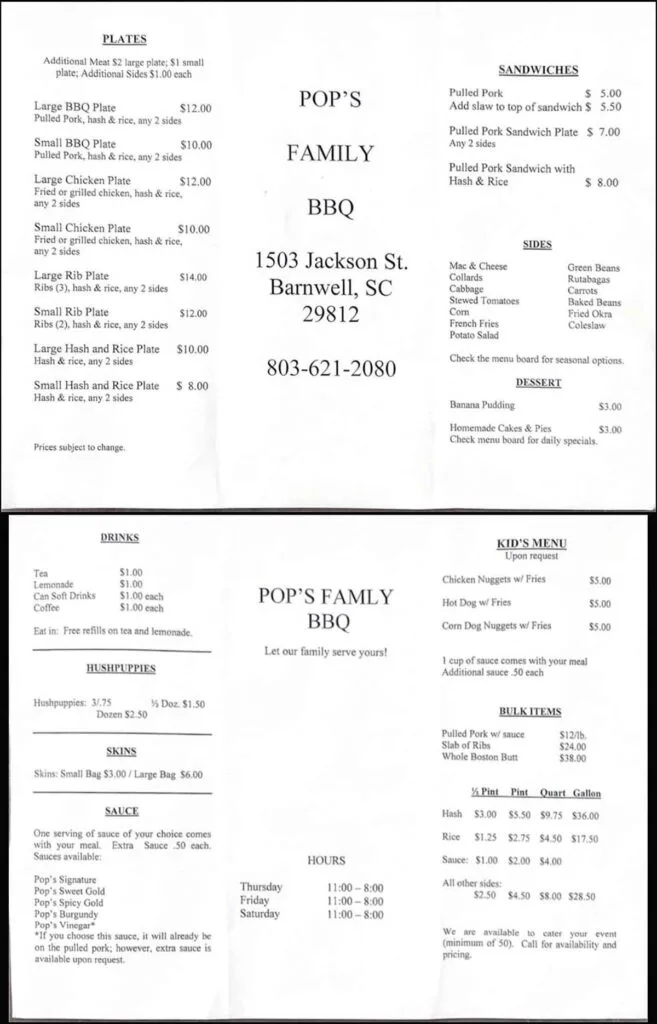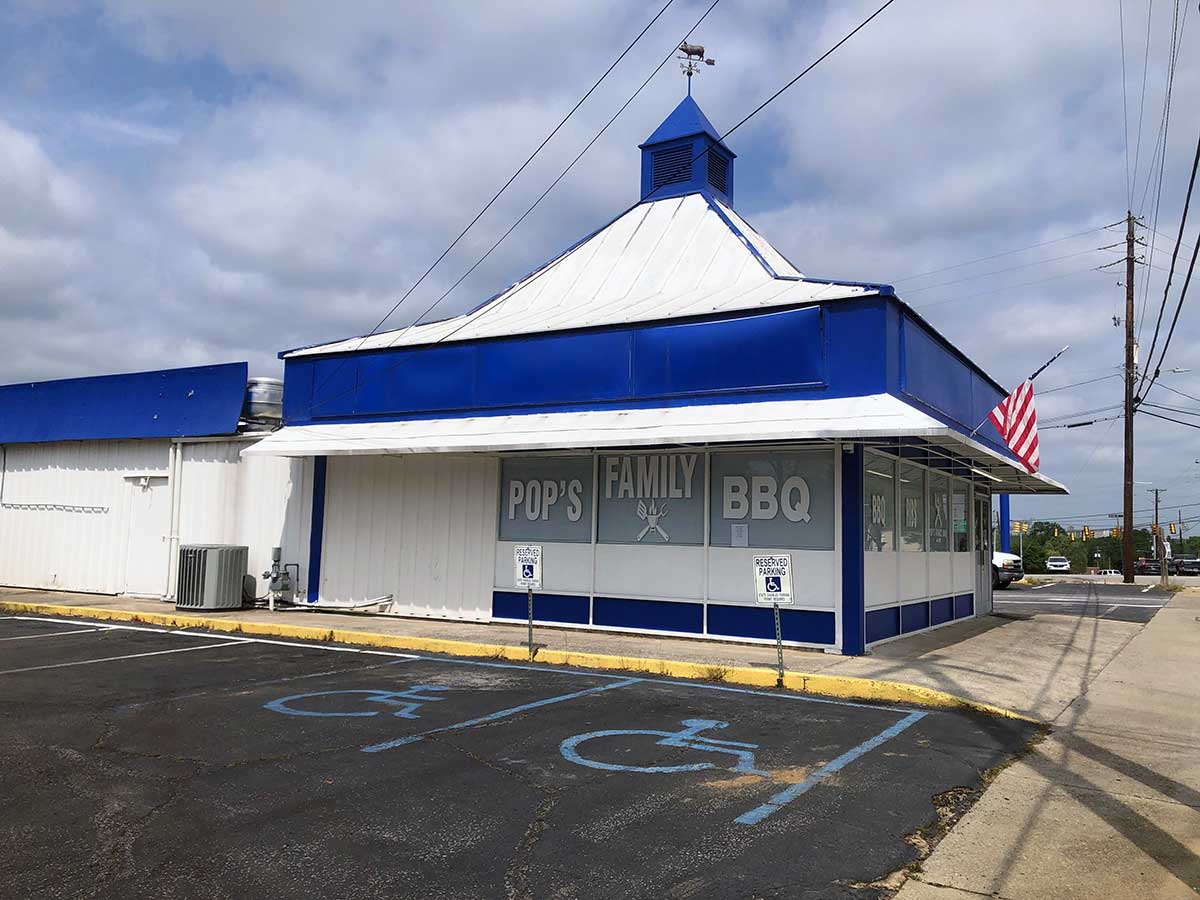 Pop's Family BBQ
1503 Jackson St.
Barnwell,
SC
29812
| | |
| --- | --- |
| Monday | Closed |
| Tuesday | Closed |
| Wednesday | Closed |
| Thursday | Closed |
| Friday | |
| Saturday | |
| Sunday | Closed |
Social Media
Features
Cards and Cash, Hash, Heavy Tomato Sauce, Mustard Sauce, Vinegar Pepper Sauce