Rikard's Roadside Barbecue
Rikard's Roadside Barbecue: The Real Deal
"Rikard's Roadside Barbecue has been a dream of mine for years to come," said owner Byron Rikard.
The restaurant opened in Ridge Spring in August 2018 and has been serving from a roadside stand that is so humble you just know the barbecue must be something to brag about.
"I have been cooking for my family and competitively for years and have finally been able to open this restaurant and share my passion for food with others," Rikard said.
A heads up before you go: you won't find any indoor seating at Rikard's Roadside Barbecue. They serve your order in Styrofoam take-out containers, so plan accordingly.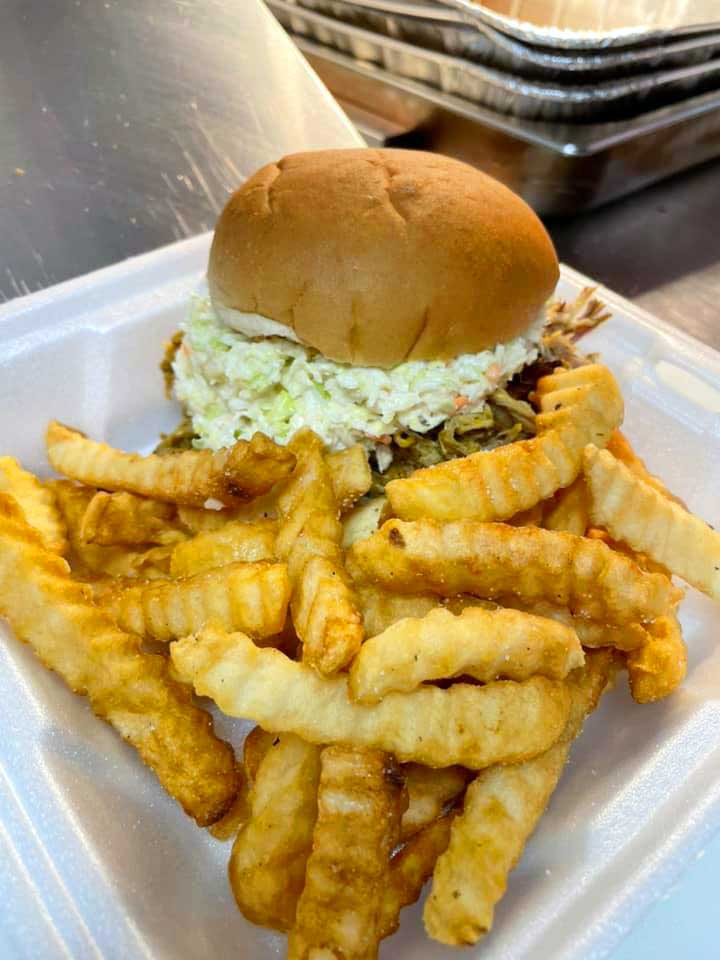 Also, their hours of operation are limited and can vary. According to Rikard, they are only open Thursday 11-7 and Friday & Saturday 7-7.
But sometimes, food is available on Sunday and for Wednesday lunch. As always, it is best to call ahead to check.
"We are a take-out only," Rikard agreed, "but we do offer nice picnic tables outside for nice weather dining."
In fact, Rikard has now added an enclosed dining area where the picnic tables once were.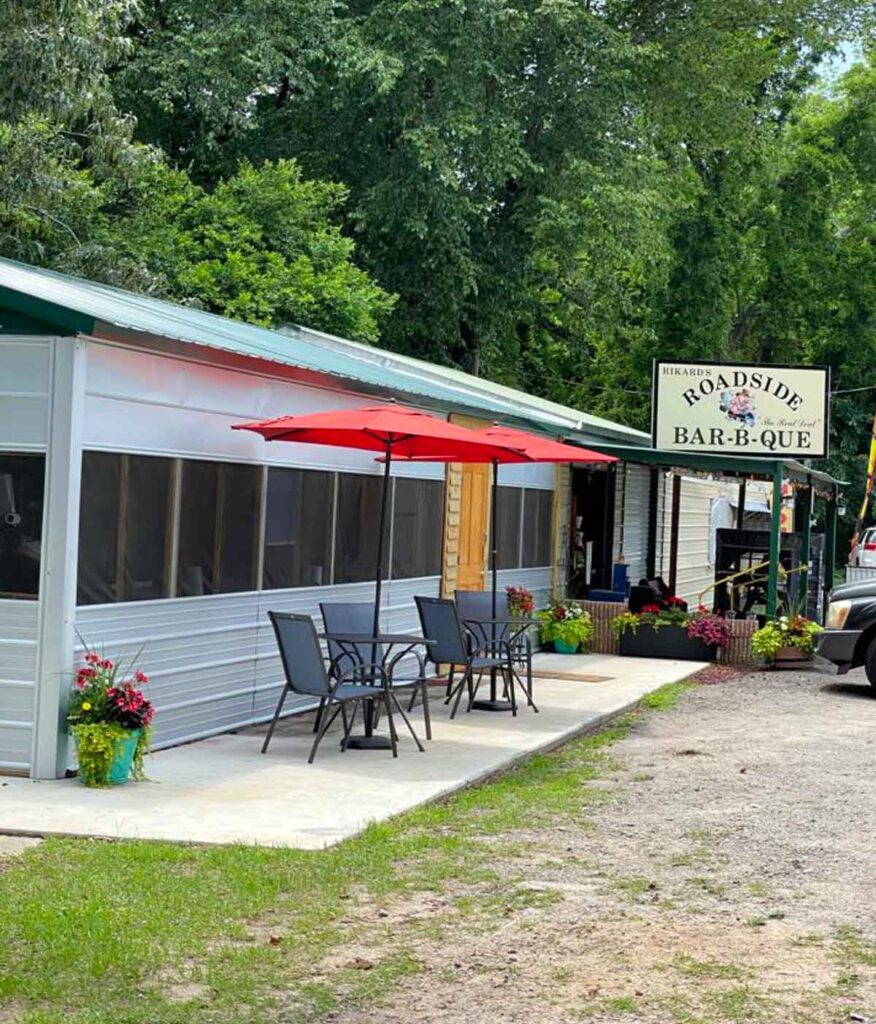 These hours only make Rikard's food just that much more special. The BBQ here epitomizes old-school, authentic SC BBQ.
Smoke-infused pork that is moist and flavorful without any sauce, but don't skip their mustard sauce. Rikard's sauce is both tangy and sweet.
What's on the Menu
One thing that doesn't vary is the quality of the food at Rikard's Roadside Barbecue. So, what's on the menu?
"We cook butts and shoulders," Rikard noted, "and are in the process of adding a whole hog pit.
"We offer wood and charcoal-cooked bbq, pork ribs, and chicken, and we offer brisket and pork belly after 5 on Saturday.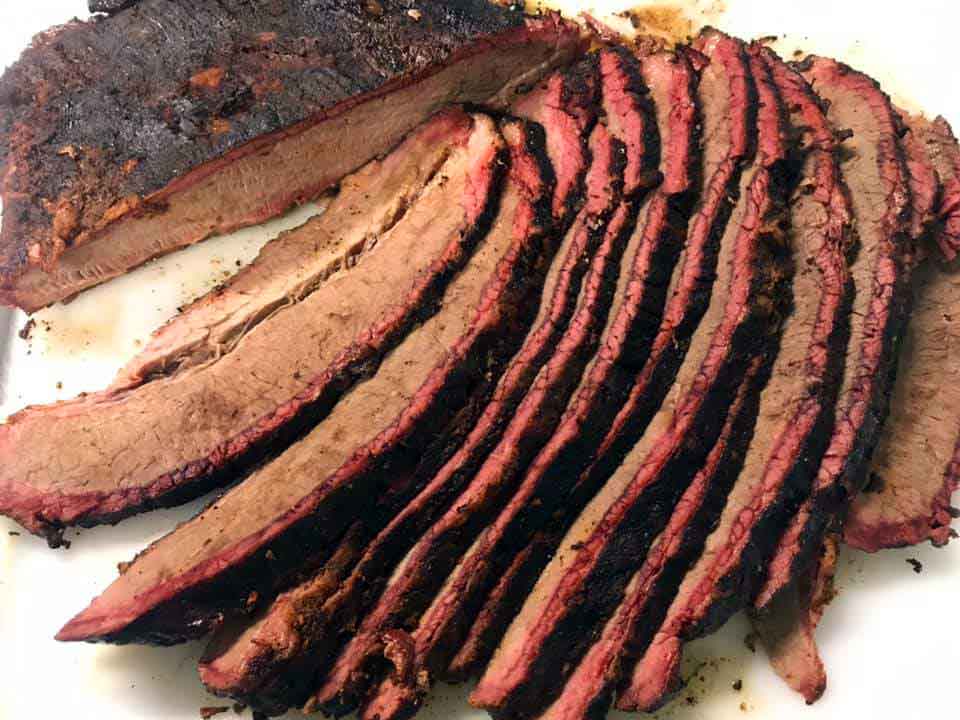 "In addition, we have home-cooked wash pot hash with all the sides on the plates and homemade banana pudding to top it off.
"Finally, we serve pit-cooked skins on Saturday, but they don't last long!"
Other excellent BBQ side dishes include a squash casserole, mac 'n' cheese, potato salad, and green beans spiked with plenty of pork.
But what about the pork at Rikard's Roadside Barbecue?
"Pulled pork is the meat to eat," writes Michael Stern on Roadfood, "if you're eating only one meat, but there is more to explore.
"When they are available, pork belly burnt ends, aka pork candy, are a must. They're double-bite-size nuggets of smoked meat that get bathed in sweet sauce then sizzled on the grill so the sauce becomes a caramelized coat of sugar and spice.
"Frequently, there's brisket: big, thick, fatty flaps that demand jaw work but yield plenty of flavor. The chicken turns supremely tender on Mr. Rikard's grill, as do ribs, which are rendered so supple that a gentle tug pulls bone cleanly from the meat."
If you're on an SC BBQ Road Trip or just in the area at the right time, be sure to drop by Rikard's Roadside Barbecue for a classic SC BBQ experience.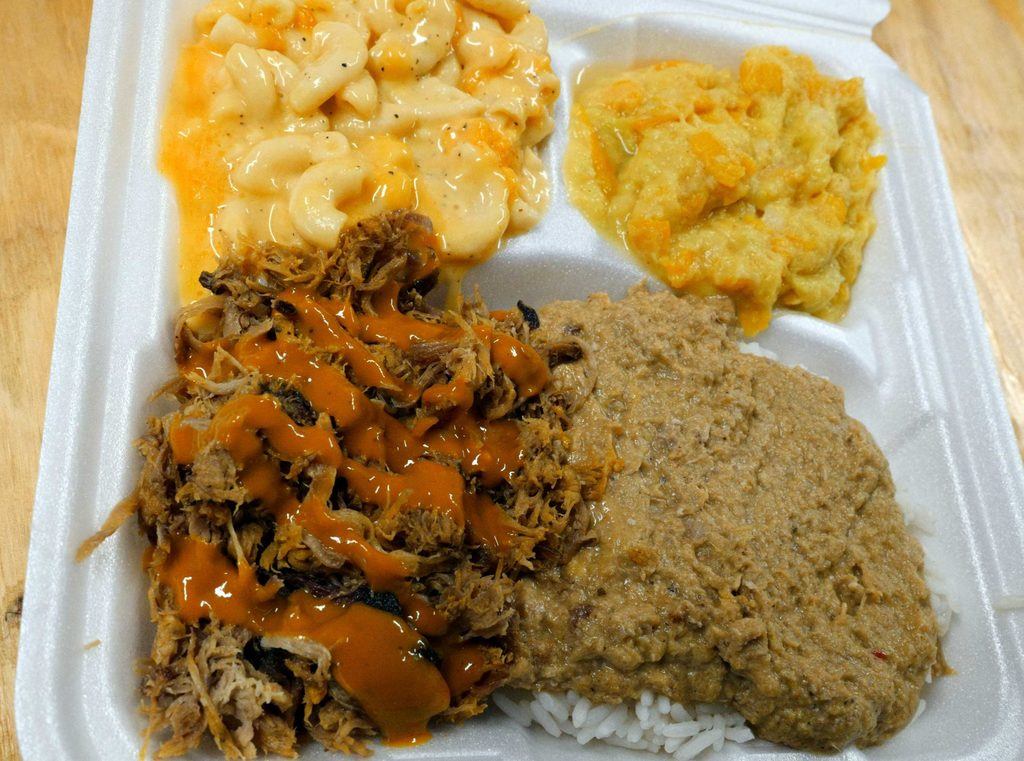 What Folks are Saying about Rikard's Roadside Barbecue
Google Review
Google's Local Guide Tiger Metts, author of 15 Google Reviews, summed up his experience at Rikard's Roadside Barbecue succinctly in his 5-star review:
Downhome cooking, friendly service.
Facebook Review
Over on Facebook, Tom Cates had A LOT more to say…and along the way, he learns about an SC BBQ original, hash, that reminds him of a dish his grandmother used to make.
When you are 52 years old you don't get surprised very often.
We were on our way home from the beach and I wanted to stop at a random barbecue joint. And this one, Rikard's Roadside Barbecue — even though it was not a cinder block building — fit the bill.
We went in and I ordered the pulled pork plate with macaroni and cheese and a potato salad. I know that's not a very creative order but it's a good way to evaluate a strange barbecue shack. Because if they can't get that right…
The kind lady started my Styrofoam container and the first thing she put in there was rice. Rice? I don't know, okay? I guess we're still close enough to the low country?
Then she put something on top of the rice. She filled up the rest of my order and we carried it outside to the cement slab underneath the shade trees. it's a perfect setting.
I open it up and there's something on top of my rice that looks like my grandmother's Brunswick's Stew. I think no way. No way.
I have tried to order Brunswick stew at so many different barbecue joints and it's never anything like my grandmother's Brunswick stew. Finally, I just gave up maybe 30 years ago.
Brings Back Memories
I take a taste. It is. It is my grandmother's Brunswick stew!
I'm not sure how can this be? I take another bite. It is.
I want to run around and hug every single person in the joint. But it's a small town and the folks at Rikard's Roadside Barbecue don't know me. It might seem kind of weird to them.
Long string of expletives. I managed not to cry. Oh my God.
I don't want to pester them. but I can't help myself. I go back inside and ask the kind ladies what was that you put on my rice?
One of them says it's hash. I'm thinking whatever you want to call it. I tell her it's actually my grandmother's Brunswick stew and she humors me.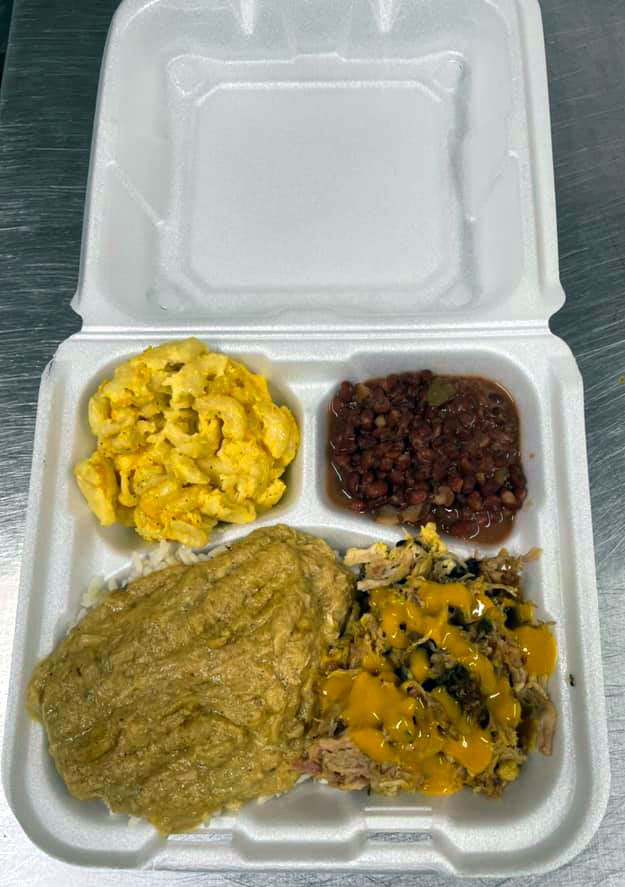 The other kind lady makes it quite clear to me that although the hash they serve is acceptable it pales in comparison to the red hash that she grew up on. Then they interrogated me on my provenance.
And now I'm left kind of concerned that there might be something better you can put in your mouth than my grandmother's Brunswick stew.
What's in It?
So this stuff is gorgeous.
It's very thin silky strands of meat swimming in a sauce that's mostly its own with just a wee bit of reddishness. It has tomato in it but you wouldn't guess. and there's no corn, no okra, no vegetables at all. Just that silky meat Stew.
My grandmother made it with 5 lb of pork, 5 lb of chicken, and 5 lb of beef. it made a big batch. You boil it, pull it, and then pour in a jar of ketchup.
I know it sounds strange. I didn't know how you made it until I got the recipe from my sister and it seemed really weird but it works.
The kind ladies up front told me it was mostly pork, so I don't think Rikard's Roadside Barbecue takes the same path to get to the destination. I had to go over to the side of the building and thank them. They kindly accepted my thanks.
Menu for Rikard's Roadside Barbecue in Ridge Spring
Note: Menu prices and options are subject to change over time. Contact the restaurant for the most up-to-date information.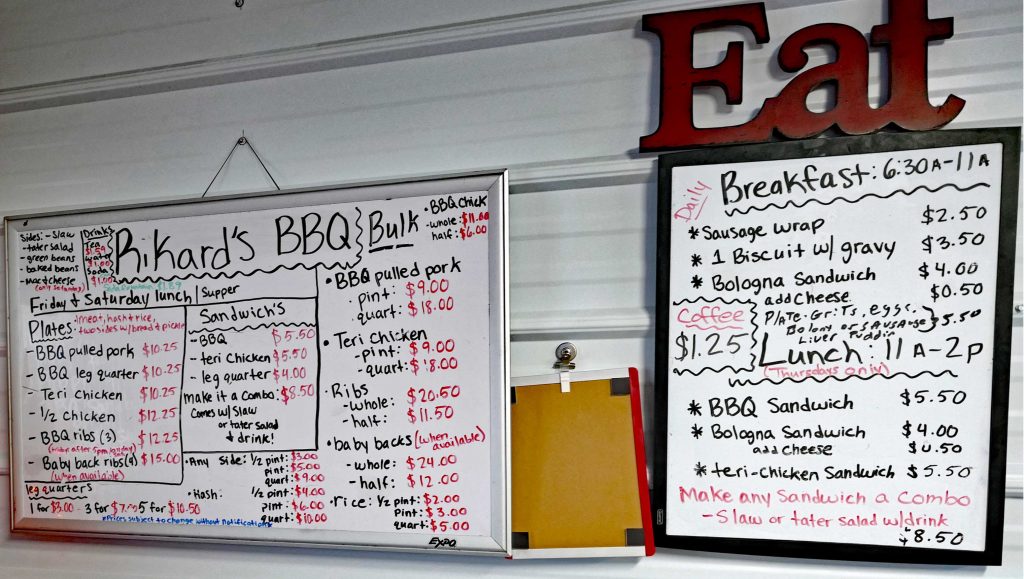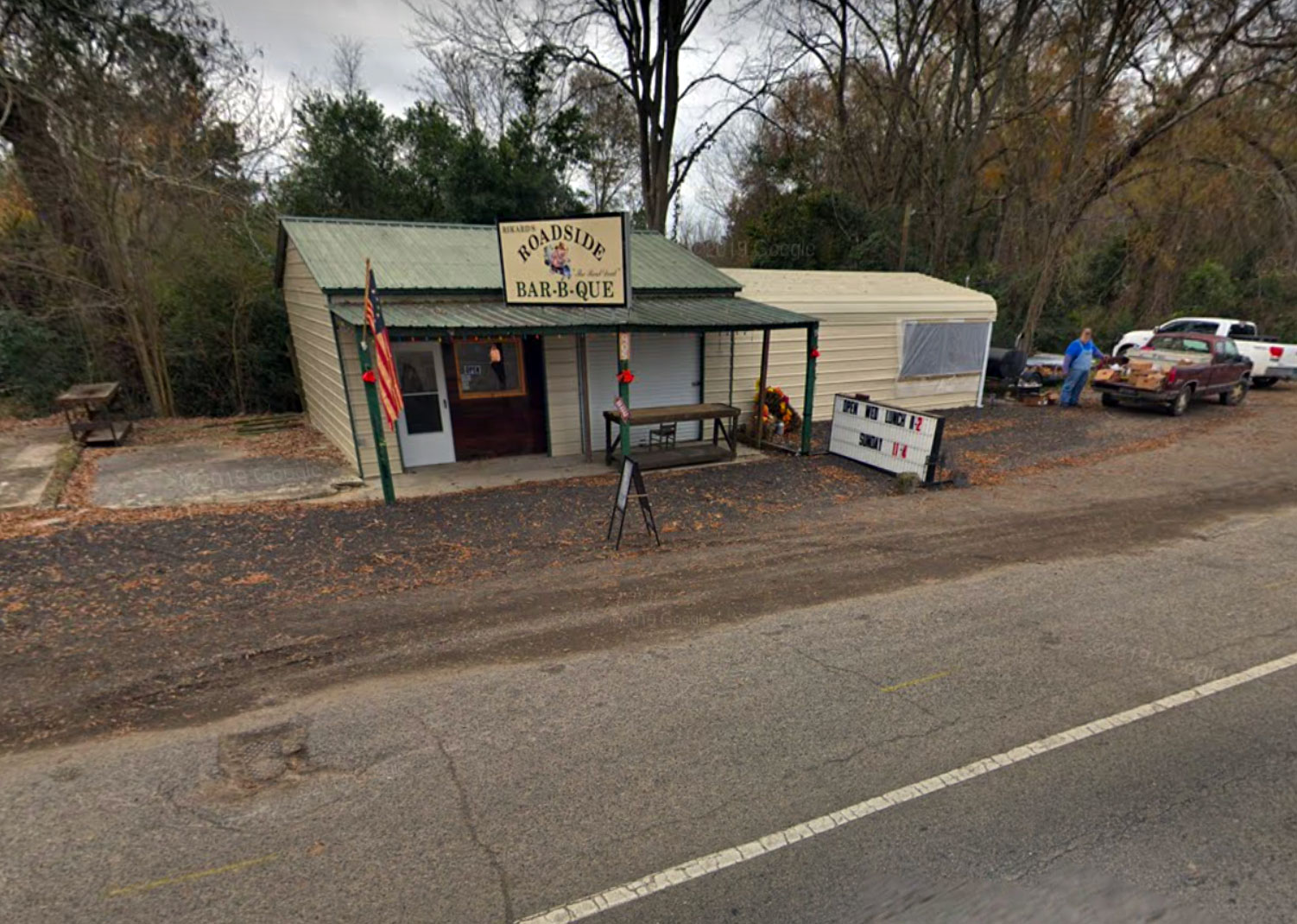 Rikard's Roadside Barbecue
905 West Main St.
Ridge Spring,
SC
29129
| | |
| --- | --- |
| Monday | Closed |
| Tuesday | Closed |
| Wednesday | |
| Thursday | |
| Friday | |
| Saturday | |
| Sunday | Closed |
Social Media
Features
Cards and Cash, Buffet, Hash, Whole Hog, Mustard Sauce