The Jiggy Pig***Permanently Closed***
The Jiggy Pig: Gettin' Piggy Wit It…
This post may contain links from which I earn a commission. Please read my disclosure policy. As an Amazon affiliate, I earn from qualifying purchases.
The Jiggy Pig is a small, family-owned restaurant located in the old Joy Drive-In on Cherokee Ave. in Gaffney.
One of the things that make them special is that they serve true,wood-cooked BBQ. As anyone who knows barbecue will tell you, if it's not cooked with wood, it's just not right.
"More people use gas, but that's what I call cheating," owner Jeff Finley said.
Using wood to cook pork makes for the finest melding of flavors. And that's just what you'll get at The Jiggy Pig, delicious smoky BBQ.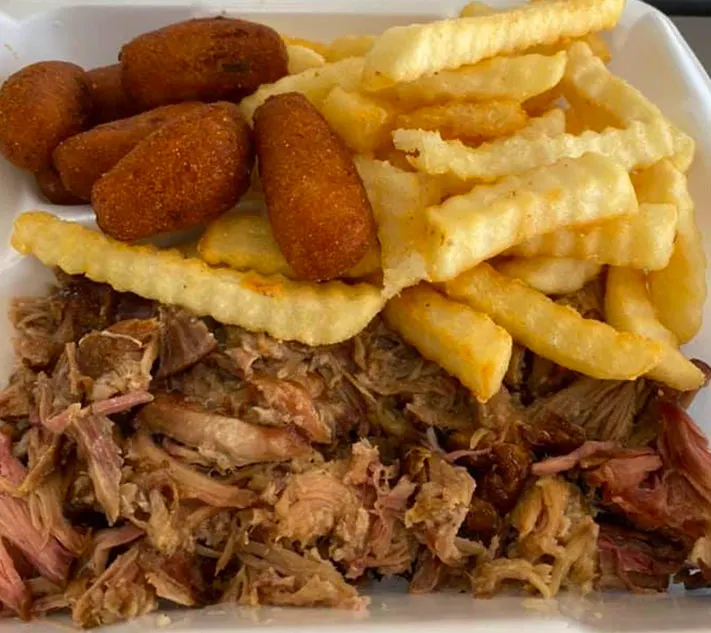 To complement that flavorful pork, The Jiggy Pig serves a vinegar-based red sauce. It is a light tomato sauce with a kick.
A Bite of History
And their beef hash is the best around.
What is South Carolina barbecue hash, you might ask?
For those of you from elsewhere, hash is a staple in BBQ joints around the state. It is a dish that native Sandlappers simply expect to be served at a barbecue restaurant.
In fact, there used to be "Hash Houses" that dotted the state, particularly in the area around The Jiggy Pig. There are few remaining today.
Beef hash is a variety of hash (yes, we have various styles of hash in SC) found most often in the Upstate, in and around Greenwood. Unlike the other parts of the state where hash recipes are typically based on pork, The Jiggy Pig serves a beef-based hash.
While admittedly not the most photogenic food in the world, hash in either form sure does taste good.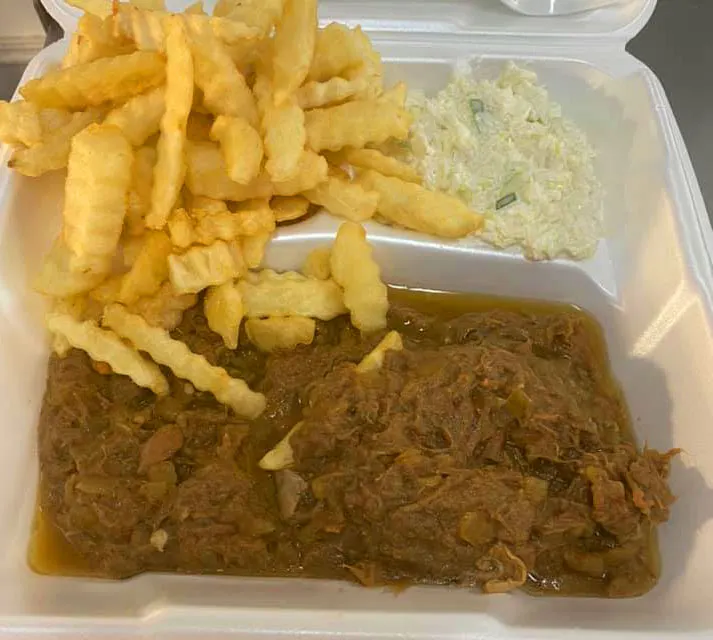 If you'd like to make your own at home, try this authentic South Carolina BBQ beef hash recipe from Patrick Phillips.
Also on the menu at The Jiggy Pig, you'll find hot dogs and footlongs, hot wings, chicken strips and sandwiches, chicken salad, a bologna burger, and grilled cheese.
Sides include chili, slaw, French fries, onion rings, cheese fries, and chili cheese fries. And they serve some amazing burgers.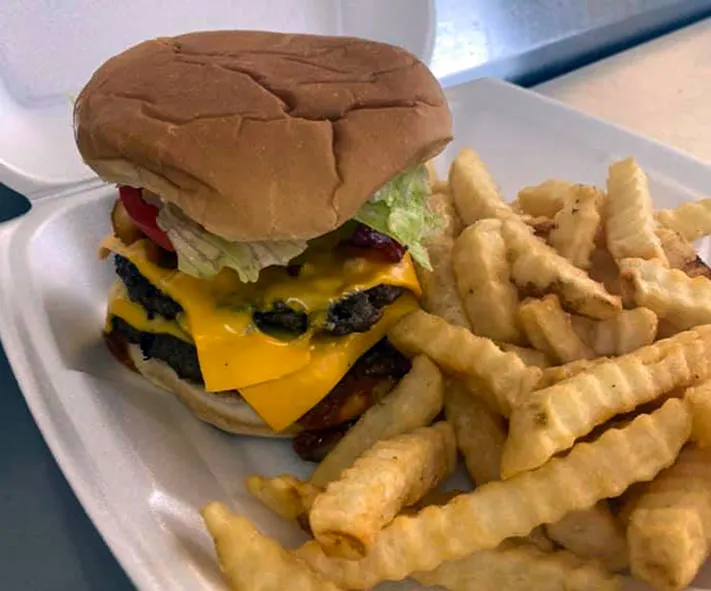 Come on in!
Follow them on Facebook for the latest updates.
What Folks are Saying
Facebook Review
Among the many Facebook Reviews, you'll find this one from Amy Stroupe Bolin. Bolin is a bit picky when it comes to her BBQ, and The Jiggy Pig pleased even her:
First time eating from there and I am very picky when it comes to hash and barbecue. We got the special they had a pint of both and buns and a gallon of tea.
The hash was just right and so was the BBQ. Love the BBQ sauce too!
We will definitely be back when I'm in the mood again for BBQ!
Google Review
Among the many Google Reviews, local Zachary Sampson seems to love everything about The Jiggy Pig, except having to restrain himself from visiting so often:
An awesome staff and delicious food!
I have to refrain from eating here every day! It's delicious and the BBQ is wonderful!
Menu for The Jiggy Pig
Note: Menu prices and options are subject to change over time. Contact the restaurant for the most up-to-date information.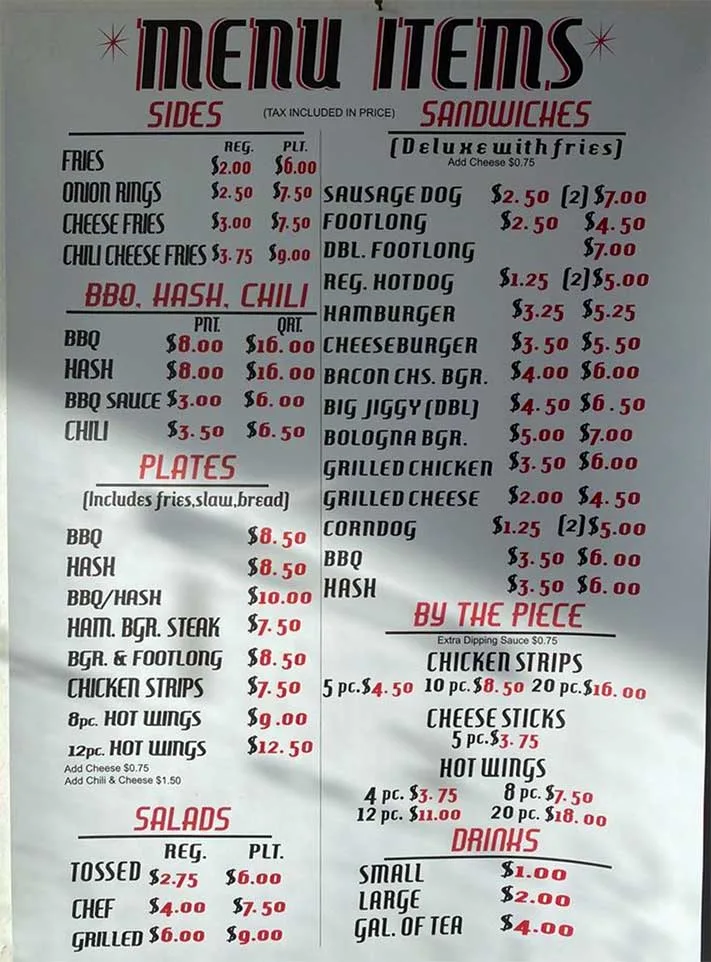 Location, Hours, Contact Info, and More
Map
Directions
Contact The Jiggy Pig***Permanently Closed***
1707 Cherokee Ave.
Gaffney,
SC
29341
Hours of Operation
| | |
| --- | --- |
| Monday | |
| Tuesday | |
| Wednesday | |
| Thursday | |
| Friday | |
| Saturday | Closed |
| Sunday | Closed |
Features
Cards and Cash, Hash, Light Tomato Sauce