V&J BBQ***Permanently Closed***
For V&J BBQ owner Victor Scott, barbecue has been a way of life. Even as a young boy, Scott cooked hogs with his dad behind their house.
Scott's barbecue journey would take him places. He started by simply cooking on the side of the road. Later, he started selling from a food truck.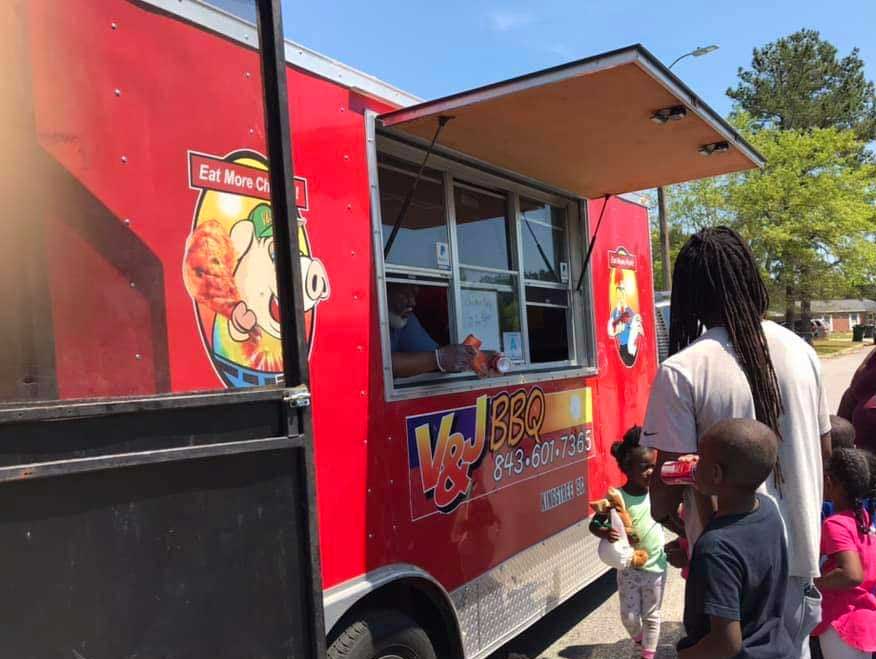 The thought that he would open his own restaurant never really seemed believable, but sometimes there are powers greater than your own guiding you through life.
"God spoke to me in 2017, and told me to go ahead and do it," he said.
When the time was right, Scott opened V&J BBQ, a business named in honor of his sons, Victor, Jr. and Joshua.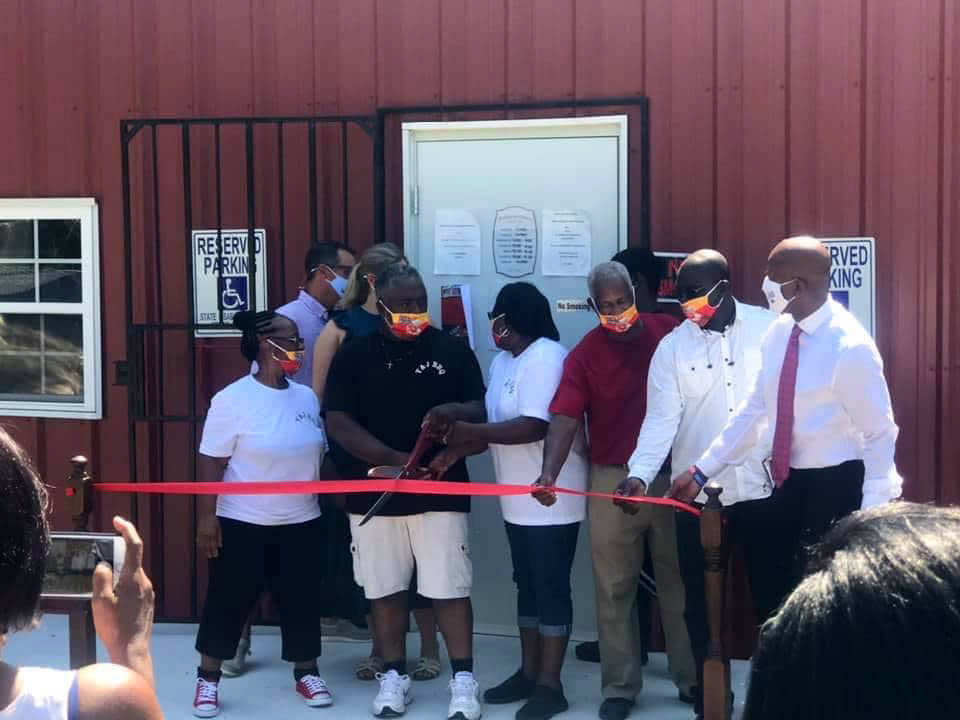 Today, his bright red metal building on Martin Luther King Boulevard in Kingstree stands as a testament to that belief and the guidance from a higher power. And it was something that was born right at home.
"I wanted to do something with this piece of land beside my house," Scott said. V&J BBQ now stands in the shadow of his home.
After a lot of hard work, on July 18, 2020, Scott and his family celebrated the grand opening of V&J BBQ.
The menu includes whole hog barbecue, chicken, ribs, and perlou. "Basically, [it's] soul food," said Scott.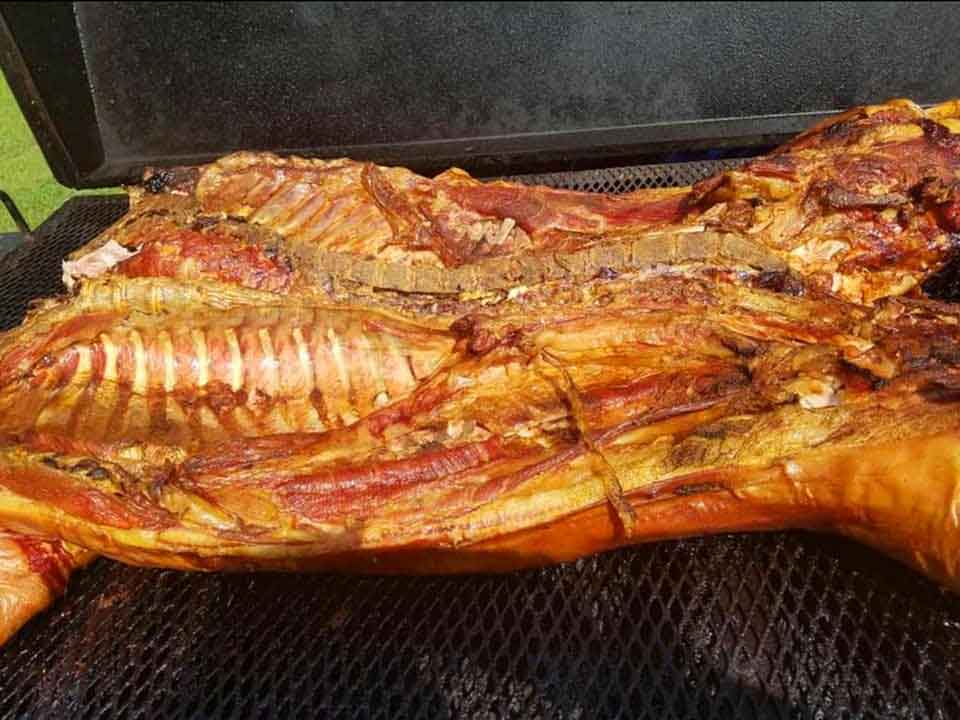 The menu changes regularly but sides regularly include baked beans, slaw, potato salad, and Mac 'n' cheese. Another side that is a South Carolina original that you'll normally find on the menu, is hash and rice.
In addition to the restaurant, you'll see Scott's food truck at festivals such as Kingstree's Pig Pickin' and the Pecan Festival in Florence. He also caters special events.
What Folks are Saying about V&J BBQ
Google Review
In it's very first Google Review, Shirley Gordon makes one thing clear: V&J BBQ is the place to go:
Just ate Sunday dinner at V&J BBQ. The food was very good. Seasoned just right.
This is the place to eat when you are in Kingstree and want some good home cooking!
Facebook Review
Over on Facebook, Lou Woodard-Newell enjoyed the folks and the food at V&J BBQ
Outstanding customer service. The food was so good: the bake beans and BBQ chicken, Perlo rice, mac and cheese. Trust me, it's a must try.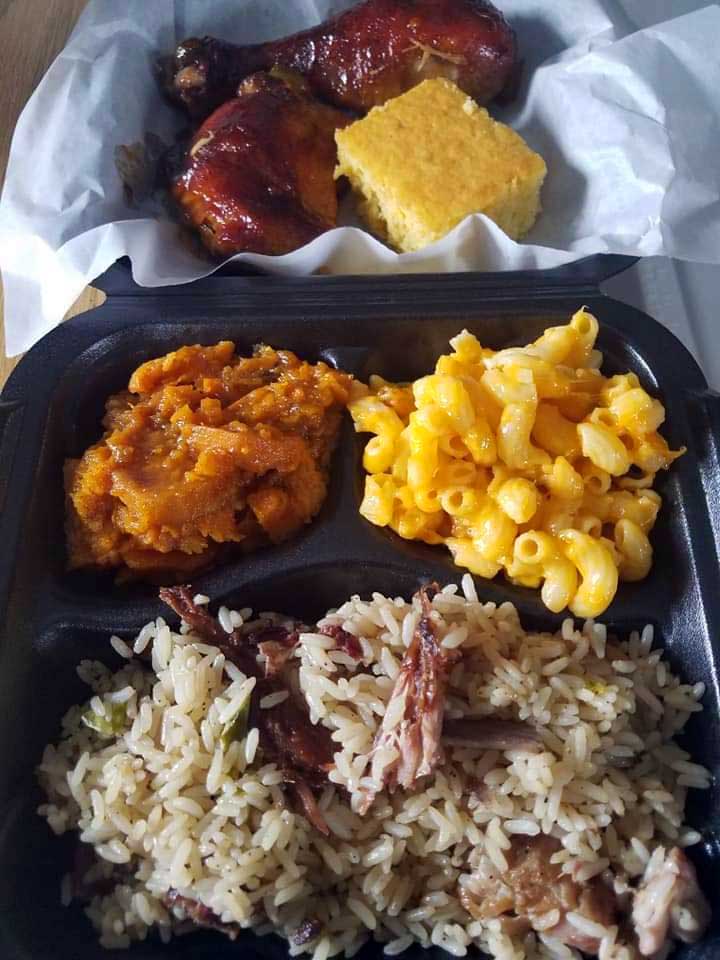 Thanks V&J BBQ and Monica Murdaugh. I enjoyed my lunch.
Menu for V&J BBQ
Note: Menu prices and options are subject to change over time. Contact the restaurant for the most up-to-date information.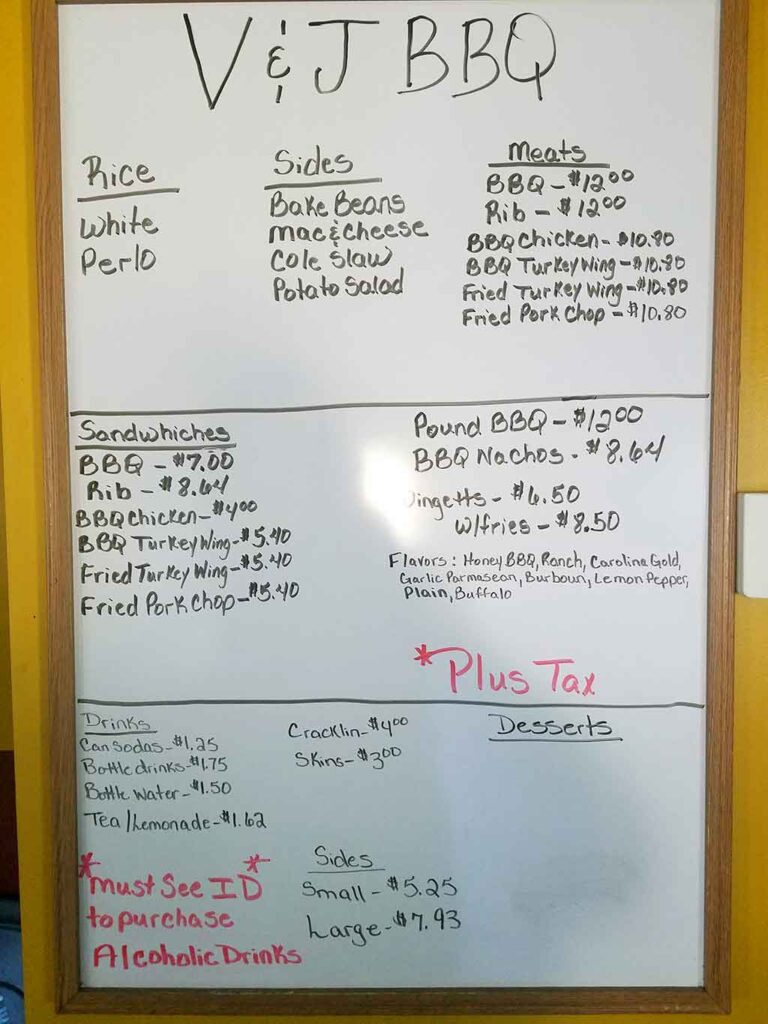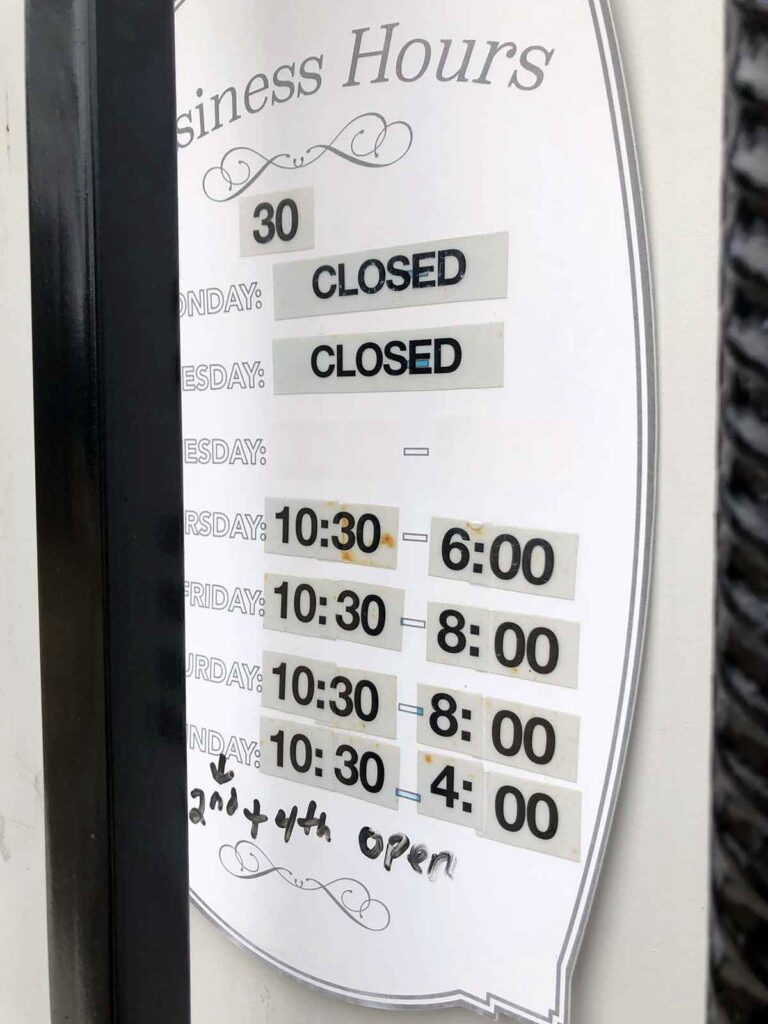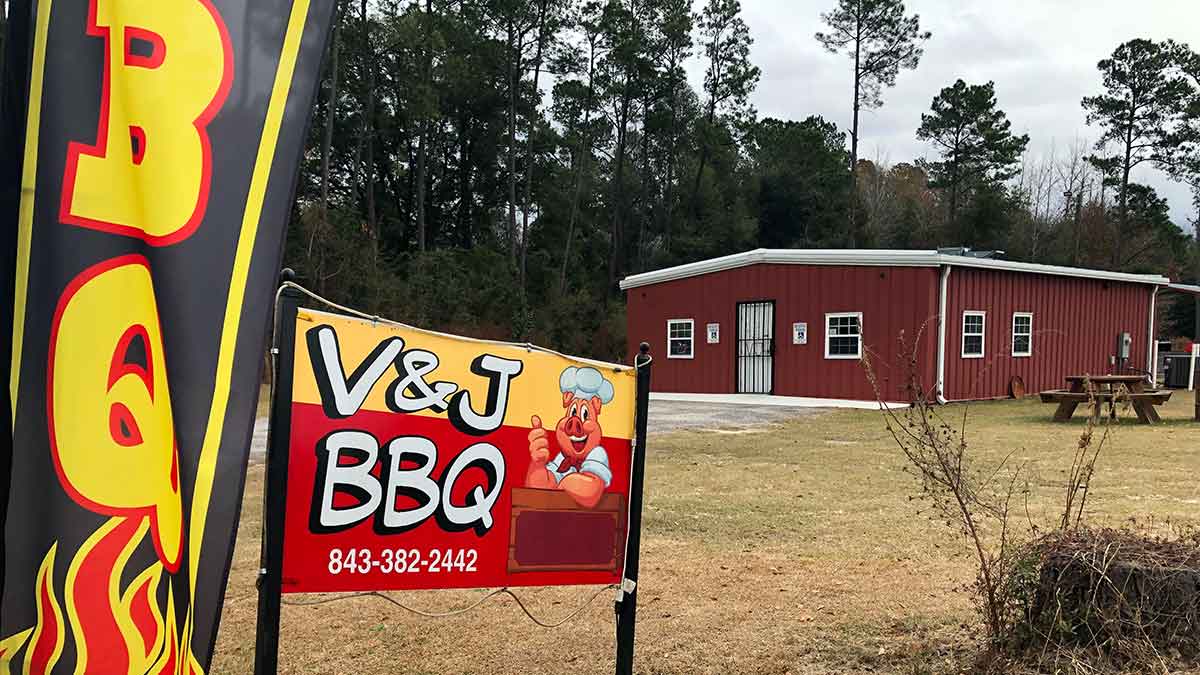 V&J BBQ***Permanently Closed***
2945 MLK Jr. Hwy.
Kingstree,
SC
29556
| | |
| --- | --- |
| Monday | Closed |
| Tuesday | Closed |
| Wednesday | Closed |
| Thursday | |
| Friday | |
| Saturday | |
| Sunday | |
Social Media
Features
Cards and Cash, Hash, Whole Hog, Vinegar Pepper Sauce