Campbell's Quick Stop in Rembert, SC, is not fancy. In fact, it is not the kind of place where most folks would stop.
But isn't the best barbecue always found in these kinds of places?
Sure, you can find satisfying BBQ in fancy places and even good 'cue in comfortable, but don't you always find the region's hidden gems in those "hole-in-the-wall" types of places?
For example, Scott's Bar-B-Que in Hemingway is widely considered the best BBQ in South Carolina. Heck, it topped Southern Living's list The South's Top 50 Barbecue Joints more than once.
But, I feel confident in saying that many of you reading this wouldn't even think of stopping in if you didn't know what glory awaited you inside.
That is not an indictment of you; it's just human nature. But sometimes you take a chance, step out of your comfort zone, and discover something special.
Campbell's Quick Stop is just such a place.
What are Folks Saying about Campbell's Quick Stop?
In her Google Review, Daddy's Girl 803 couldn't use enough exclamation points to, well…make her point:
Hash & Rice Is Delicious!! Mac & Cheese, Burgers, Quail, Chicken Wings, Collards, Barbecue, Potato Salad, Sweet Potato Pies, & Sweet Tea. Are Some of the Other Wonderful Items That Are Very Good!!!! Try It You Will Love The Down Home Cooking!!!
In his Yelp Review, Matt E echoes what we've said above about Campbell's Quick Stop:
Great place for good eats! Not much to look at, but don't let that dissuade you from going in. Wings are the best. Never had better cracklings either.
If you're searching for great SC BBQ and authentic, old-school SC BBQ Hash, you have found a true original at Campbell's Quick Stop.
Take a chance and drop in next time you're in the area. You won't regret it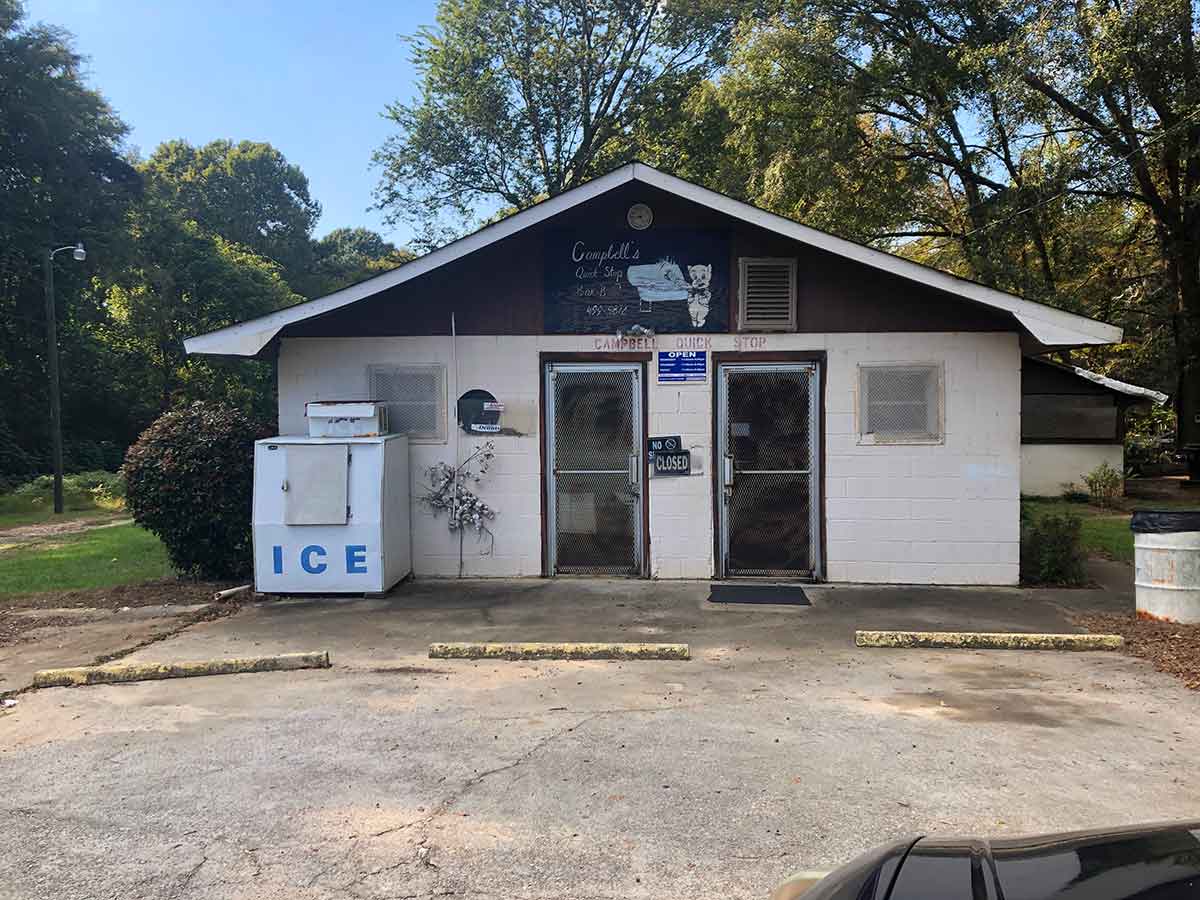 Campbell's Quick Stop
5685 Dinkins Mills Rd
Rembert,
SC
29128
| | |
| --- | --- |
| Monday | Closed |
| Tuesday | Closed |
| Wednesday | |
| Thursday | |
| Friday | |
| Saturday | |
| Sunday | Closed |
Social Media
Review Sites