Gardner's BBQ is family-owned and operated SC BBQ restaurant off HWY 324 near the Bethesda Volunteer Fire Department in Rock Hill. All food is served to-go only.
Gardner's BBQ: Your local hotspot for BBQ.
They serve tomato and vinegar-based sauces. In addition, they offer hash, BBQ chicken, baby back ribs, Brunswick stew, slaw, potato salad, baked beans…and fresh country sausage, fatback, and pork chops.
Everything Gardner's serves comes straight from their farm to your plate! And they have the "Old Man's" secret family recipes!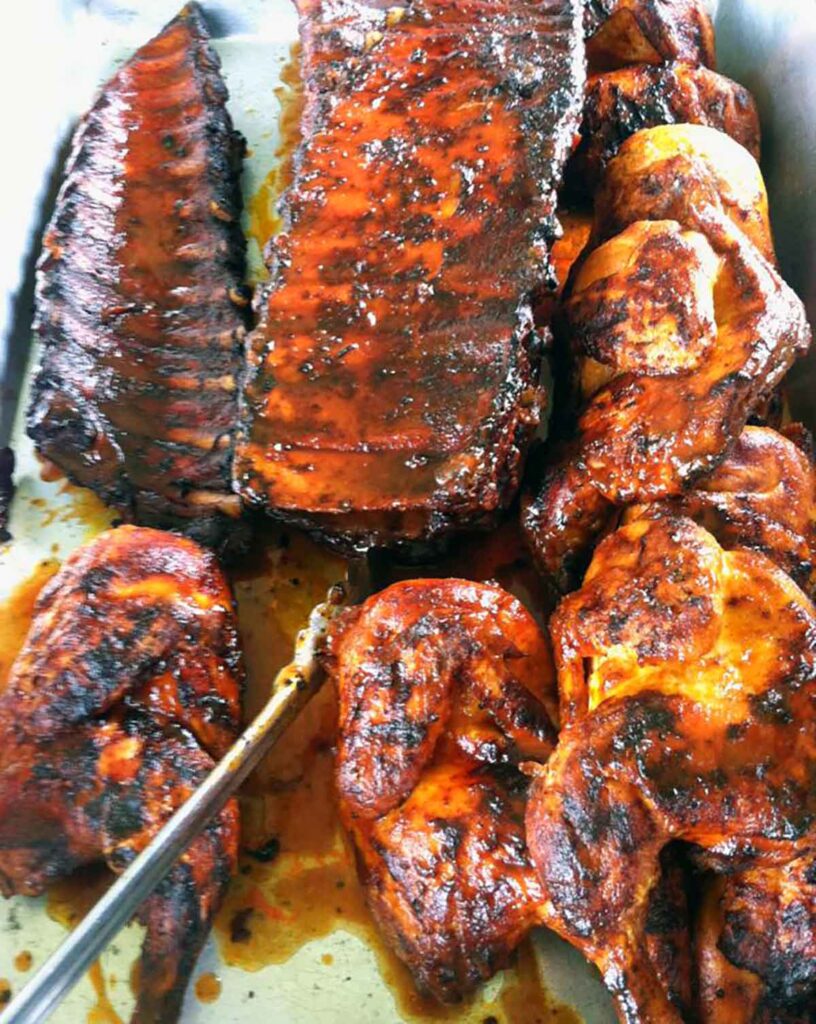 They also cater, so give them a call!
TAKE OUT ONLY — NO DINE-IN AVAILABLE
See the calendar for days Gardner's is open
Fridays 9 AM to 6:30 PM
Saturdays 9 AM till sold out
CHICKEN and RIBS HOT OFF THE GRILL AT 11:30
At Gardner's BBQ, we accept cards but there is a 3% fee per transaction to cover the processing fees.
Gardner's BBQ History
Southwest of Rock Hill, in what is called the Bethesda community, for close to 50 years the onset of holiday weekends has meant one thing – somebody named Gardner is cooking barbecue. And a whole lot more.
Beef hash. Brunswick stew. Country sausage from scratch, chickens, and ribs – and all that potato salad and coleslaw and homemade secret barbecue sauce that goes with it.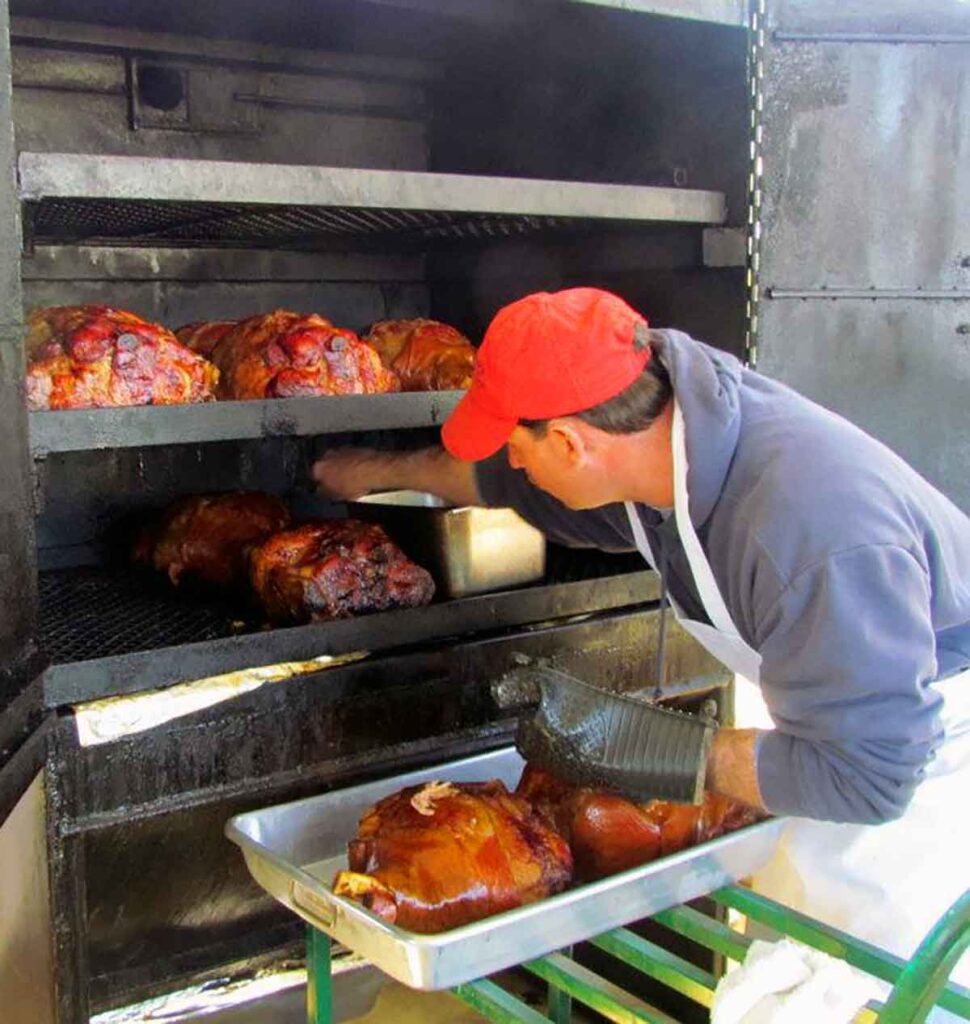 These days, Steve Gardner is the one cooking and running everything, but for so long – until Alzheimer's disease and Parkinson's disease took his ability away – Steve's father, Jerry Gardner, was the face of holiday weekends in Bethesda.
The Old Man
Jerry Gardner always was "The Old Man" behind Gardners BBQ in Rock Hill. It is a term of endearment. Gardner has been a legendary character whose hair has been gray-white for decades – gruff and tough and the most tender-hearted guy to ever hold hundreds of benefits for others.
Jerry Gardner learned the art of barbecue and hash and all the old ways from legendary Billy Horne of Sharon in western York County – then used it to raise money for poor peoples' rent and uncountable other good causes.
The plan when Jerry retired was that he and Steve, who worked in construction, would run a part-time food business. But the diseases, which came on quickly, made it impossible for Jerry to help.
A Dream Continues
Steve Gardner did not shelve the plan. The dream of Gardner's BBQ, Hash, and Country Sausage was too important to abandon.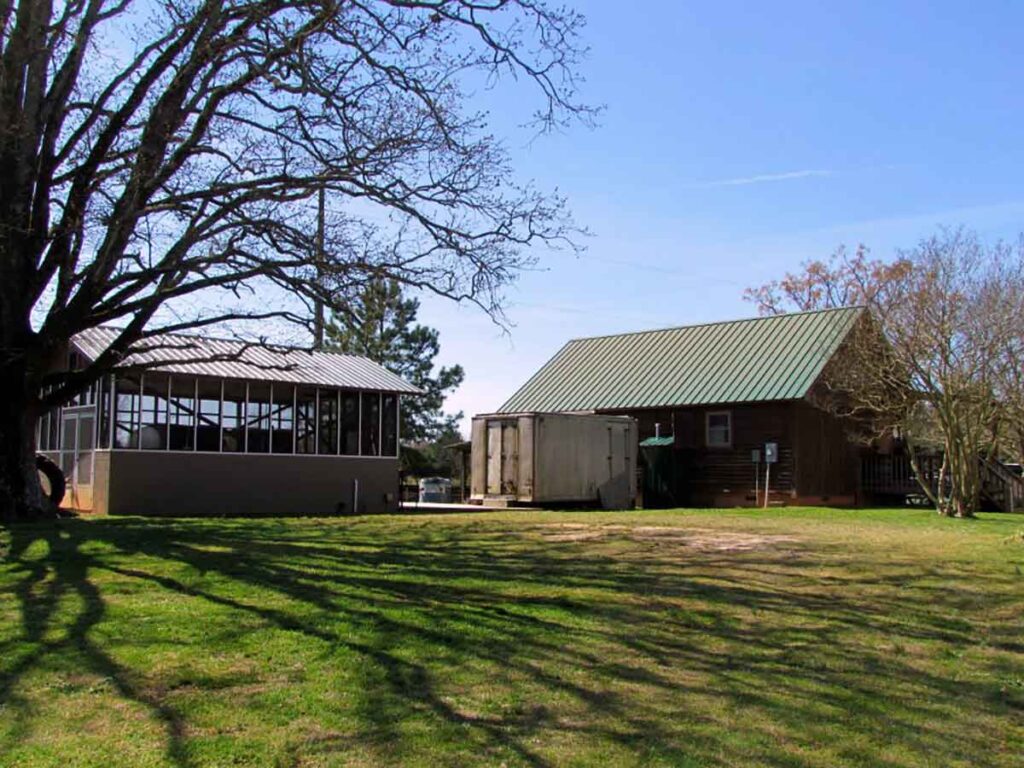 He has built a food preparation building, an old-fashioned smokehouse, and more. There are Gardner iron cooking pots that they still use to cook hash and stew that have cooked hash in Bethesda since the days of John F. Kennedy.
The secret to the "famous" Gardner BBQ taste is in the Gardner sauces – only Steve knows the recipes now. Even Mary Joe Gardner, the family matriarch wasn't told the recipe by Jerry, and Steve is keeping to himself as well.
Drop by Gardner's BBQ to get a taste of the "Old Man's" great recipes.
What Folks are Saying
Facebook Reviews
From CarlaandKevin Langley:
We saw the sign a few weeks ago and then it was gone. We saw it again today and looked into it.
WOW, we've had BBQ all over the country and this is by far the best. The ketchup-based is amazing. But that vinegar is out of this world.
The slaw is absolutely amazing and the beans are phenomenal. I'm glad we got a schedule when we were there will be seeing them every weekend they're open.
From Peggy C Reynolds:
My husband and I have been going to [Gardner's] for BBQ, potato salad, slaw, and sausage for years!
There is mustard, tomato, and vinegar-based BBQ. We love the vinegar base.
They also have great BBQ chicken. The potato salad is the best we've ever eaten! The best food and the best people!
Menu for Gardner's BBQ in Rock Hill
Note: Menu prices and options are subject to change over time. Contact the restaurant for the most up-to-date information.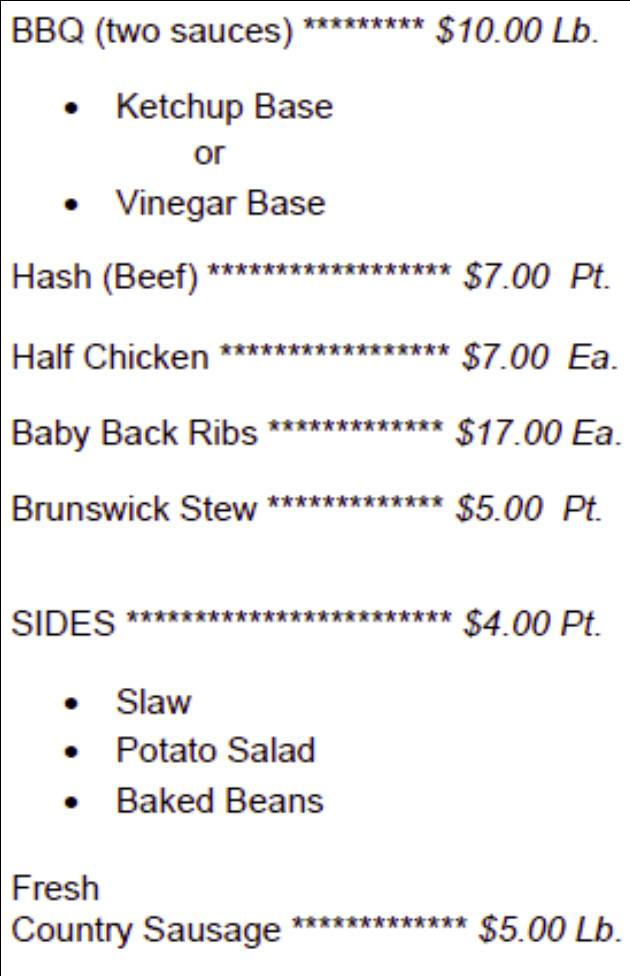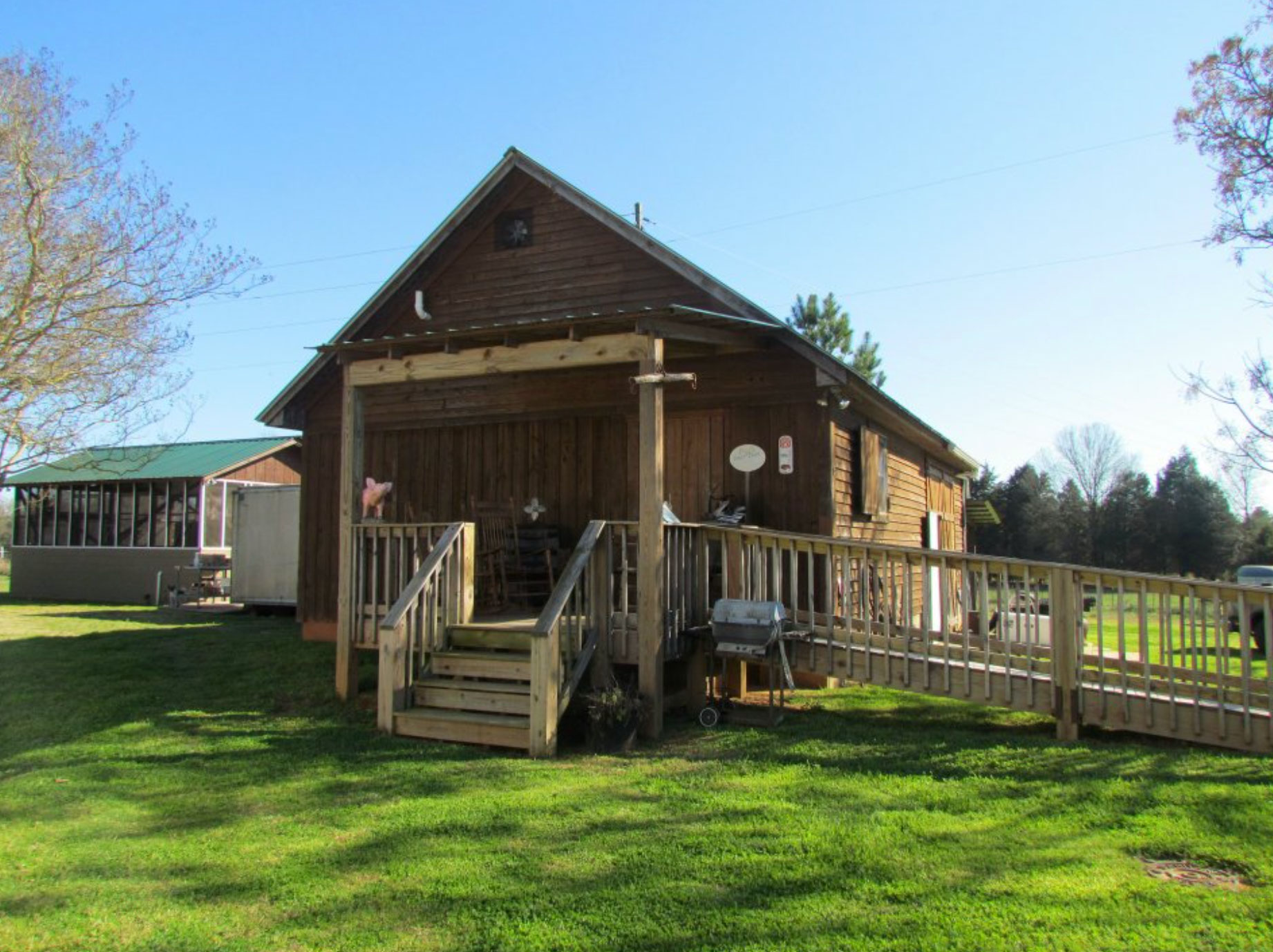 Gardner's BBQ
4293 Mockingbird Ln
Rock Hill,
SC
29730
| | |
| --- | --- |
| Monday | Closed |
| Tuesday | Closed |
| Wednesday | Closed |
| Thursday | Closed |
| Friday | |
| Saturday | |
| Sunday | Closed |
Social Media
Features
Cards and Cash, Hash, Vinegar Pepper Sauce, Heavy Tomato Sauce