This post may contain affiliate links to Amazon or other vendors I trust. Please read my disclosure policy. As an Amazon affiliate, I earn from qualifying purchases.
Hamm's Hawg Heaven: Where all good pigs go
At Hamm's Hawg Heaven BBQ, we take pride in offering the best BBQ in South Carolina.
Furthermore, we dedicate ourselves to serving the needs of our customers each and every day. We've been in business for over 20 years!
Because our restaurant sits on Hwy 76 C R Koon Highway, the smoke and the smell of cooking pork, ribs, BBQ chicken & beef brisket lures in passing drivers to Hawg Heaven BBQ.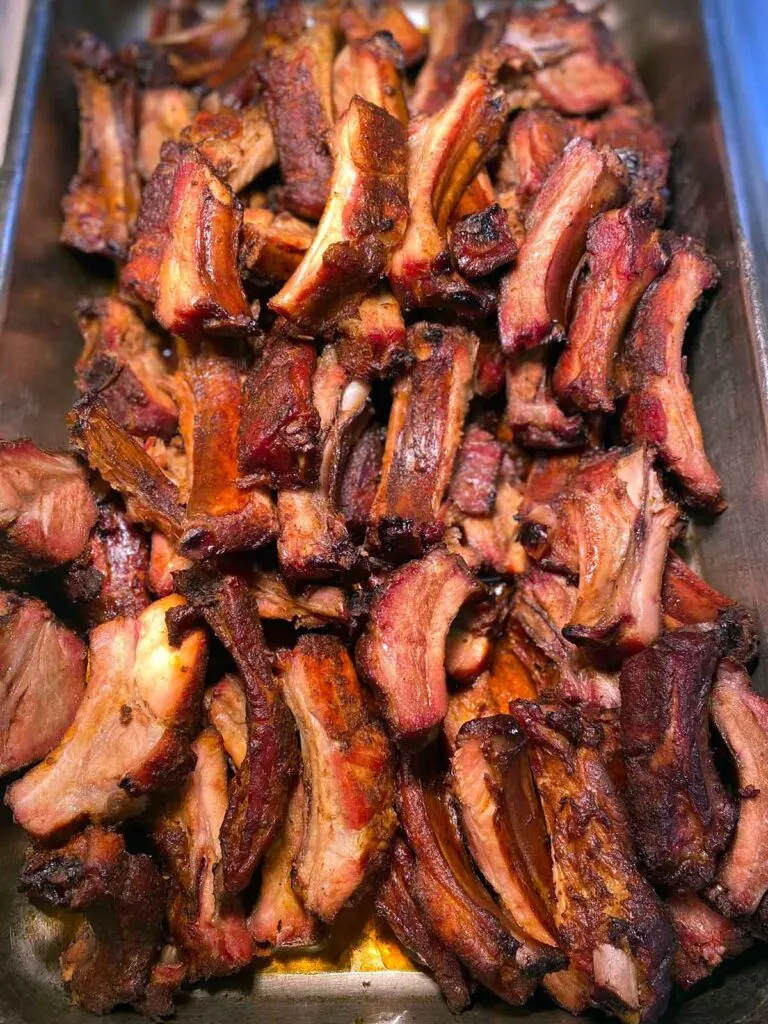 In smokers, the flame doesn't actually touch the meat. A firebox sits on one side, and the smoke created there travels through a connected horizontal chamber and up a vertical tube on the opposite side, passing the meat as it goes.
We cook some of our meats for up to 18 hours. With the cookers being outside, it's an all-weather job.
"Hamm's Hawg Heaven concentrates on the basics. We don't do hot dogs, we don't do hamburgers, we don't grill. Hamm's focuses on authentic South Carolina barbecue." (Did you know SC is arguably the birthplace of BBQ?)
Hawg Heaven serves our customers Thursday – Sat 11-9 and Sunday 11-8 and we offer different lunch specials every day of the week from 11 a.m. to 2 p.m.
In addition, we have take out orders on side of our building so there is no wait time.
At Hamm's, we have a friendly staff waiting to serve you any time in our dining area.
Come join us anytime!
What Folks are Saying
Like a first-hand report? Robert M shared his experience on Yelp:
This is a self-serve all-you-can-eat buffet. Catching the food when it hits the buffet line ensures the best quality.
The mustard-based barbeque is very good. The hash and rice is not the best I've had but it's decent.
The livers were tender and not overcooked at all. In my opinion, livers are easy to overcook they were very good here!
The veggies were so-so. The salad bar had quite a few items to build a decent salad but not the plethora of items like at a Ruby Tuesday's.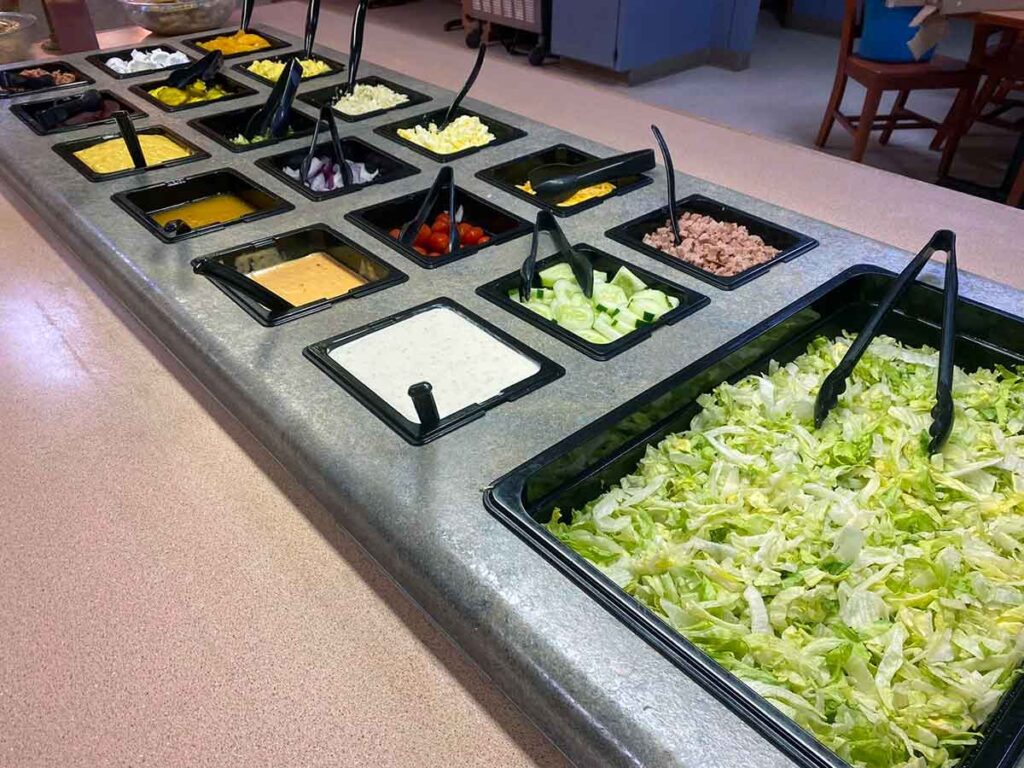 The meats are the show here! Barbeque, chicken (baked or fried), all were very good and not dry at all. I got there on a Sunday just before the church crowds showed, so we had the first pick of everything!
There was also some mystery thickened brown gravy-based item, that had what I think was maybe cubed steak in it, that had an excellent beefy flavor which would be a good option instead of the hash and rice. I had both!
They have small bowls with the day's desserts pre-served in them and they have soft ice cream in the dispenser chocolate and vanilla (they were out of vanilla) cones or cups are available. The tea I had was fresh and very good!"
SC BBQ Association
Sure, folks on review sites often have great things to say about a place, but what about the folks who really know SC BBQ better than anyone? What about the folks who actually train the judges for SC BBQ competitions?
What do they think of this place? The SC BBQ Association has named this place one of the Top 100 BBQ houses in the state.
You can expect a mustard-based barbeque but the Hamms have adapted to the changing face of barbeque in South Carolina and offer a vinegar-and-pepper-based barbeque too.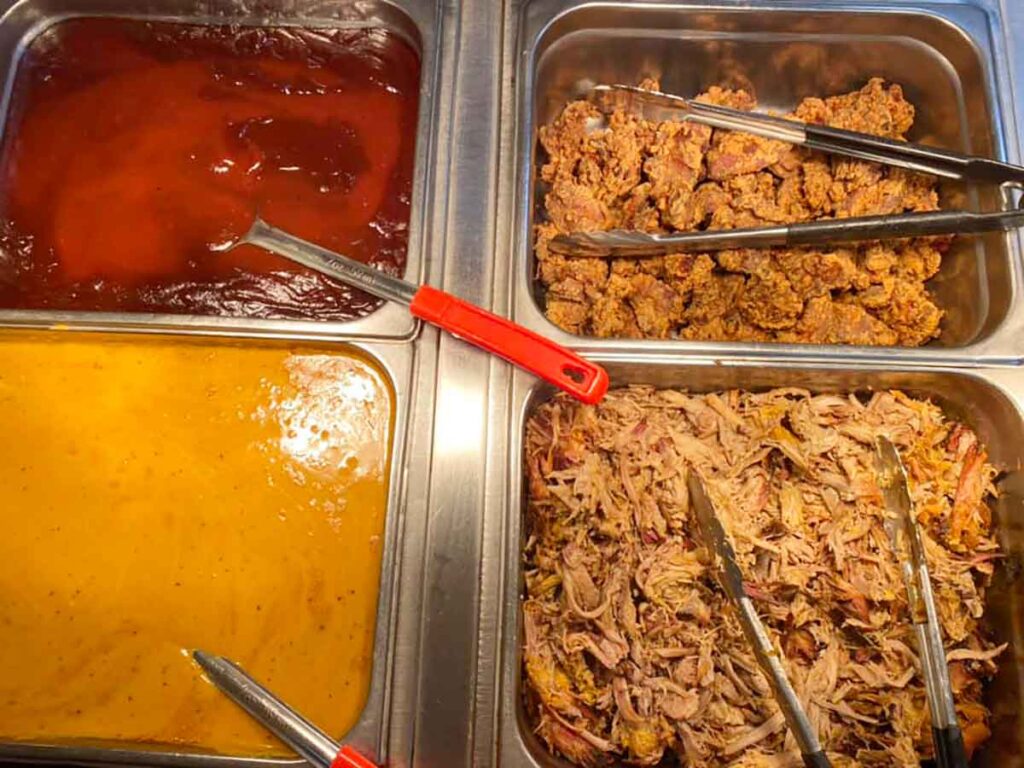 On the large buffet, you will find all sorts of other tempting vittles in addition to the barbeque and ribs.
They have fried and barbequed chicken, of course, but they also have chicken livers and gizzards.
Plus there is a white chicken gravy right at your elbow for the rice. And some people come just for their meatloaf.
Menu for Hamm's Hawg Heaven
Note: Menu prices and options are subject to change over time. Contact the restaurant for the most up-to-date information.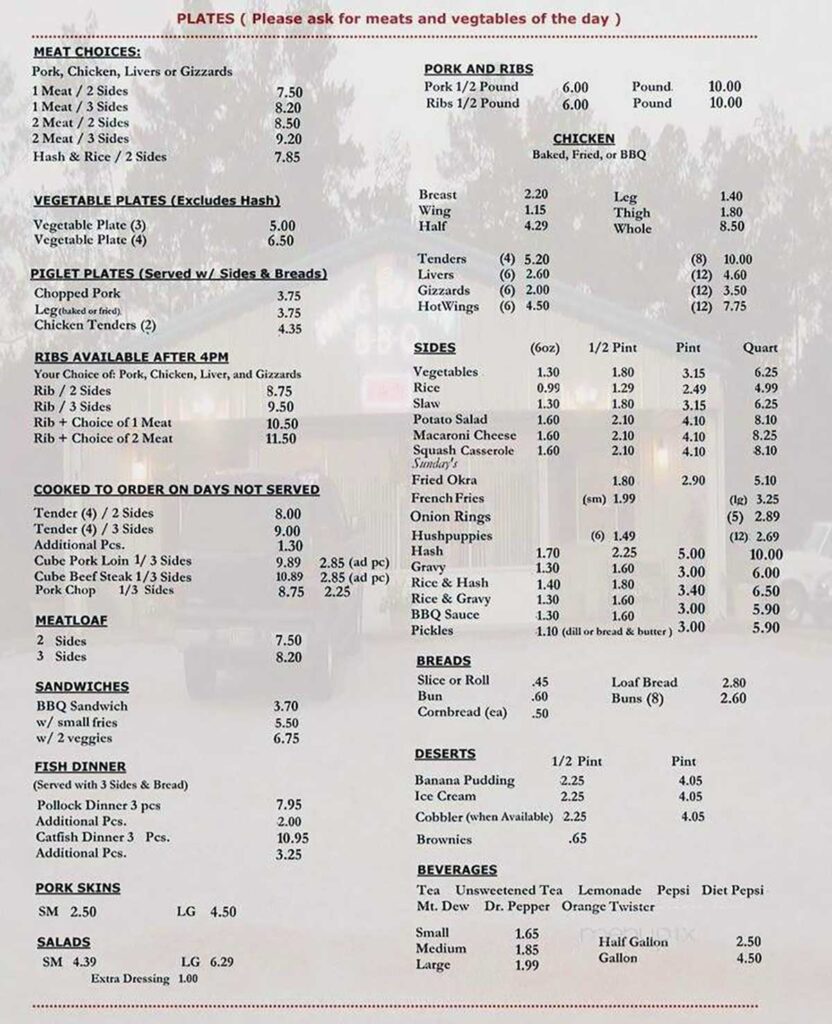 Location, Hours, Contact Info, and More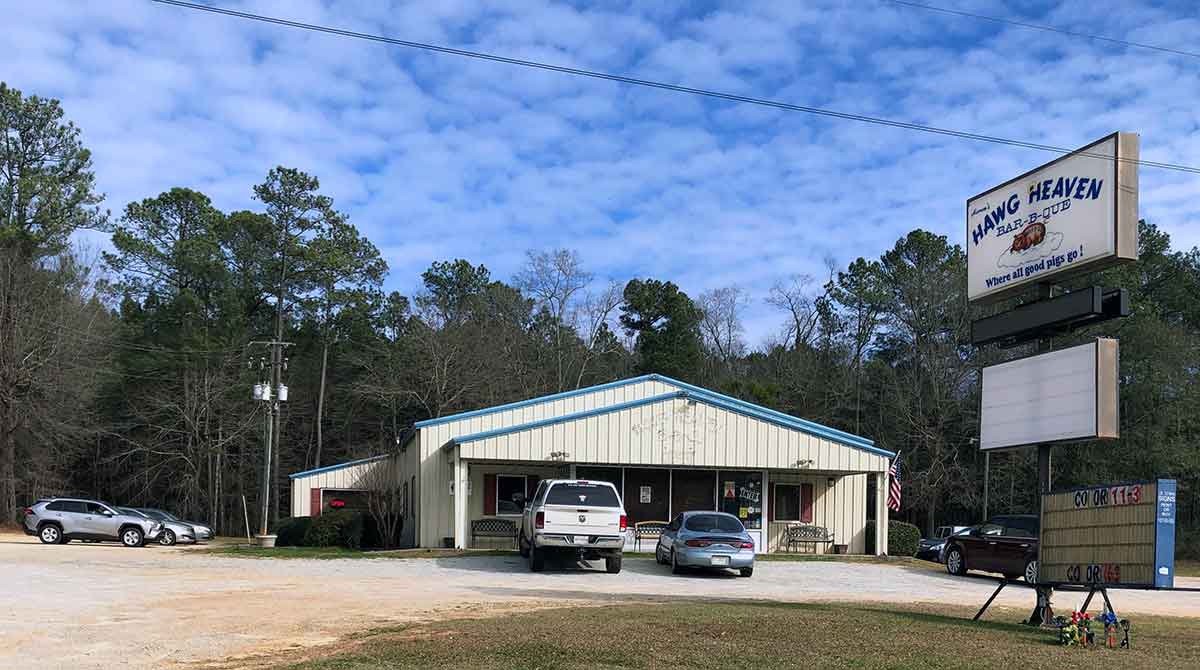 Map
Directions
Contact Hamm's Hawg Heaven
11375 C.R. Koon Highway
Hwy 76
Prosperity,
SC
29127
Hours of Operation
| | |
| --- | --- |
| Monday | Closed |
| Tuesday | Closed |
| Wednesday | Closed |
| Thursday | |
| Friday | |
| Saturday | |
| Sunday | |
Review Sites
Features
Buffet, Cards and Cash, Hash, Heavy Tomato Sauce, Light Tomato Sauce, Mustard Sauce, Vinegar Pepper Sauce