This post may contain affiliate links to Amazon or other vendors I trust. Please read my disclosure policy. As an Amazon affiliate, I earn from qualifying purchases.
At our small BBQ "shack" you can take a step back in time and enjoy some "old school" BBQ the way it used to be. We take pride in knowing that once you try us, you'll come back to Mike & Jeff's.
Located in an old mill town on Old Buncombe Road, just outside of the beautiful downtown Greenville! We are a small place, family-owned & operated.
In business since 1996, we pride ourselves on knowing that once you try us, you'll be back!! Serving up the best BBQ in South Carolina, so come by and try us out!
We cater any event, big or small!
Recently added to the Greenville Culinary Tours!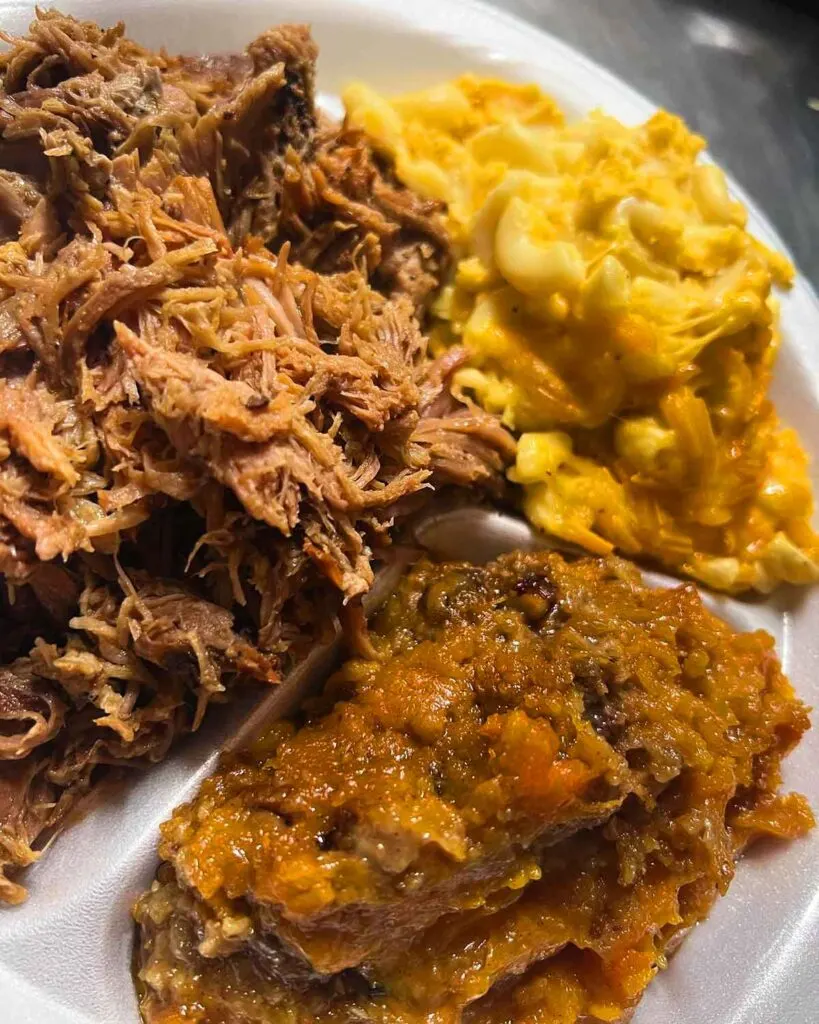 What Folks are Saying
Google Review
Among the many Google Reviews, Francesca Costanzo decided to drive from Asheville to give Mike & Jeff's a try to see if they were worthy of catering part of their wedding festivities. Here's how it went:
AMAZING.
We were looking for BBQ for our rehearsal dinner in Greenville SC before our wedding and kept getting the run around from a different BBQ spot in the area. In searching for a new one, we discovered Mike & Jeff's.
We made the trip from Asheville NC to come taste their BBQ and some sides and it did not disappoint! Everyone there was super friendly and accommodating, making us feel like family when we were there.
After having lunch there, we decided on the spot that this was who we wanted to cater our rehearsal dinner.
Come time for the rehearsal dinner, we got compliment after compliment from our guests about the food. Everyone raved about the BBQ and sides, especially the hot BBQ sauce & sweet potato soufflé!
We could not have been happier to find this family BBQ joint and will be making the trip back from Asheville ourselves for more! Highly recommend!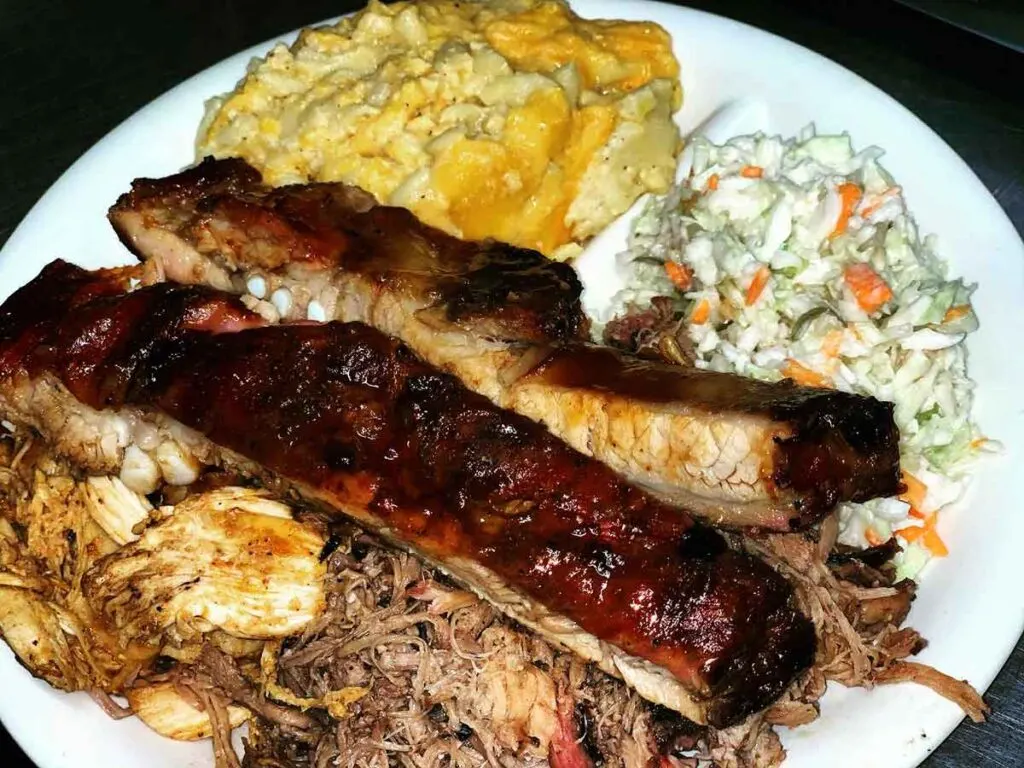 Yelp Review
Over on Yelp, Greenville-area local Ilada S. is a regular to Mike & Jeff's and thinks it is a diamond in the rough:
This is hands down the most ridiculously delicious BBQ in the upstate.
Every single time I eat here, it leaves me aching for another round. I usually get the ribs & (pulled) chicken combo. (It comes with 2 sides.)
The chicken is tender and moist from the first bite to the last. And the ribs… Oh, the ribs! You can taste the time & care that went into every single one.
The meat is so tender & falls off the bone. It's not overly sauced or seasoned which makes it perfect for those who are possibly keto eaters. I have also had their pulled pork, which never disappoints.
I am under Dr's orders to limit my pork intake so that's why I have to at least balance things out with the pulled chicken, or else I would go all in! The only thing I wish they had was beef brisket because I believe they would knock it out of the park!
The mac and cheese is straight out of Grandma's kitchen & the sweet potato souffle is super southern.
The staff is so nice & I love all the pig statues that greet you when you walk in.
What a hidden gem! Don't sleep on this place. Please, please, never ever close!
Menu for Mike & Jeff's BBQ
Note: Menu prices and options are subject to change over time. Contact the restaurant for the most up-to-date information.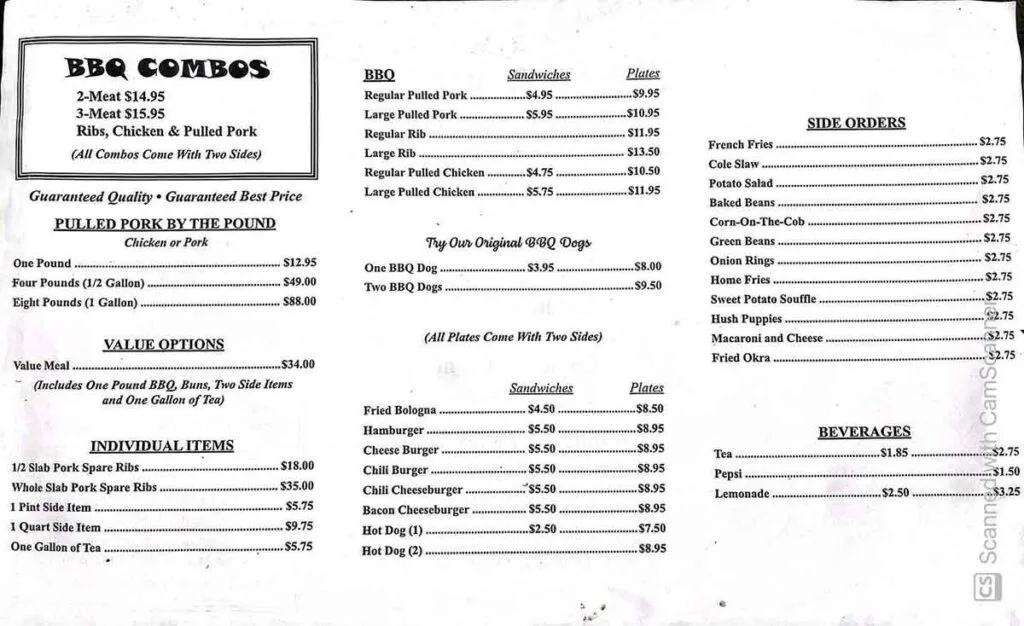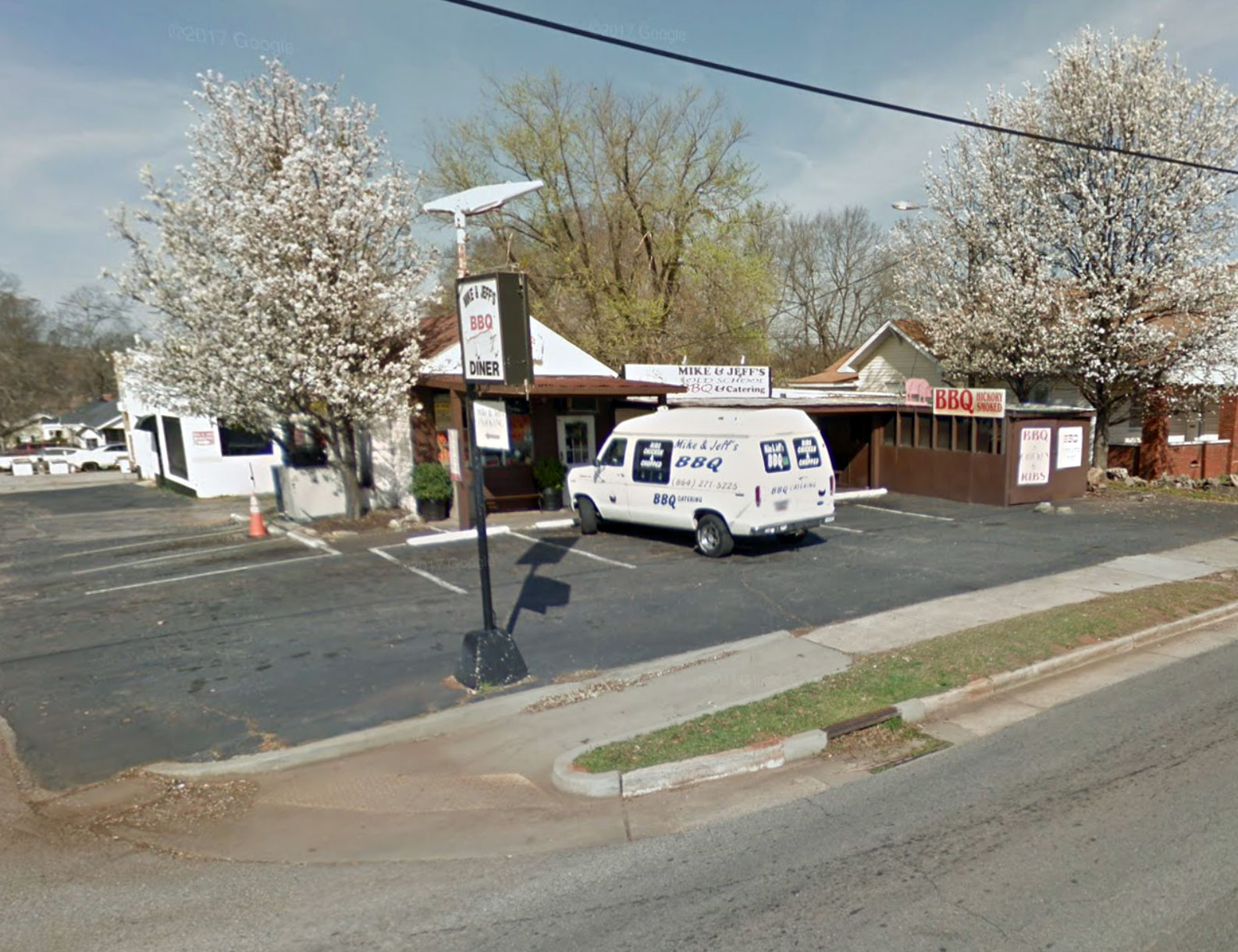 Mike & Jeff's BBQ
2401 Old Buncombe Road
Greenville,
SC
29609
| | |
| --- | --- |
| Monday | Closed |
| Tuesday | |
| Wednesday | |
| Thursday | |
| Friday | |
| Saturday | |
| Sunday | Closed |
Review Sites
Features
Cards and Cash, Heavy Tomato Sauce, Light Tomato Sauce, Mustard Sauce