This post may contain links from which I earn a commission. Please read my disclosure policy. As an Amazon affiliate, I earn from qualifying purchases.
The South Carolina Barbecue Association has named Ronnie's Ribs in Elgin "100 Mile Barbecue!"
100-mile barbecue is barbeque so good, you'd drive 100 miles for it!
It starts with their mouth-watering BBQ ribs but doesn't stop there. Ronnie, along with the staff at his BBQ restaurant, barbecue chicken, turkey wings, chicken wings, baby back ribs, and delicious Boston Butts.
All that great food comes from pitmaster Ronnie Timmons.
Early on, Timmons began by grilling ribs as a side business and got such amazing compliments from a few taste-testers he knew he was onto something.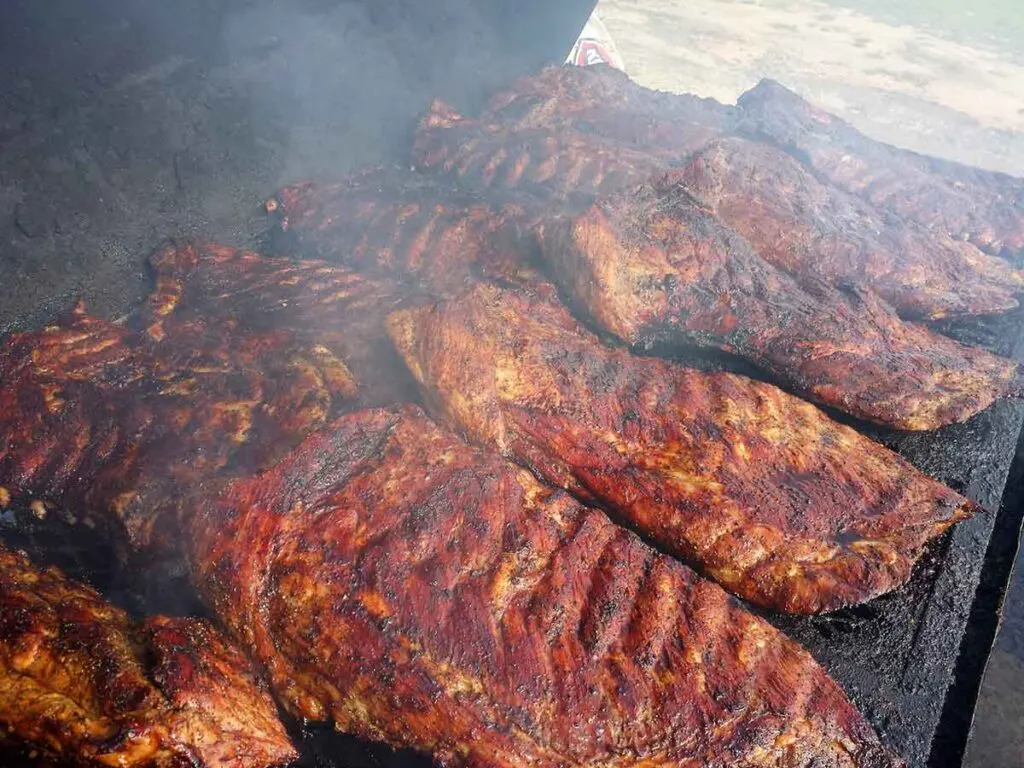 "They all agreed, like man this is good. You got something," Timmons said in an interview with Carolina Panorama.
From there, Timmons began taking orders.
Starting Small
He started with a small grill, but eventually, Timmons had to move up to a larger grill to keep up with the increase in orders.
One day, a man named Rosie Ross came into his life and helped him take his business to a higher level.
"He watched me a few times and told me I was dedicated. He told me I needed a place. I chuckled and laughed," said Timmons.
"So, one day, he called me and told me he had something for me. So, I went down to his office, and he already had a blueprint that he had drawn up for this building.
"He built this place from the ground up. That was 2008."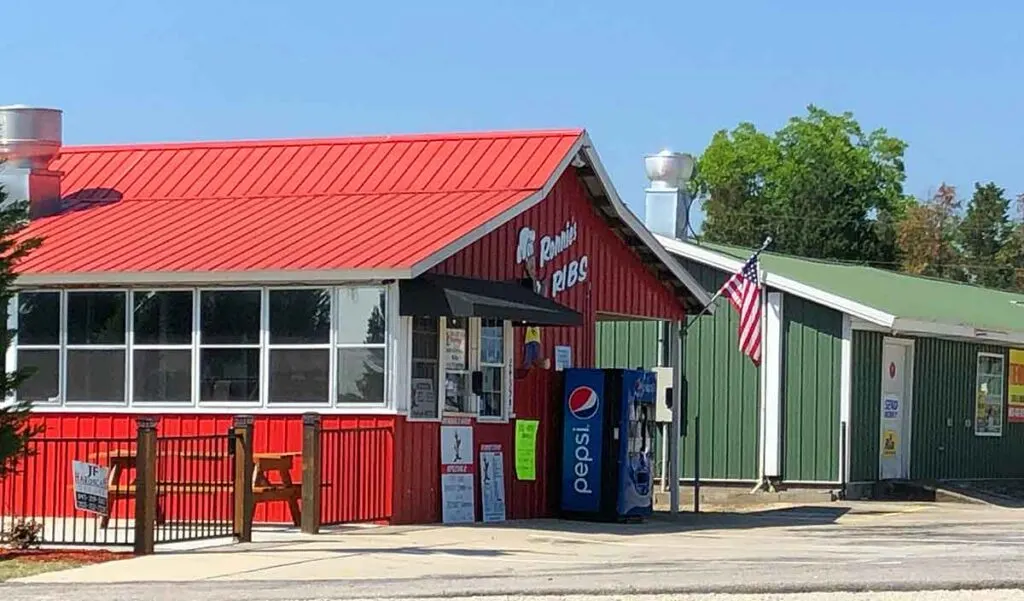 Despite the help, Timmons faced a lot of difficulty in both starting and continuing the business.
He was first challenged in getting permission from the town to open, which he eventually won and was able to open. He had to fight through the recession that hit soon after.
Battling Through
Then, his biggest battle was to come: both his wife and son were diagnosed with significant medical problems. This one forced him to shut down.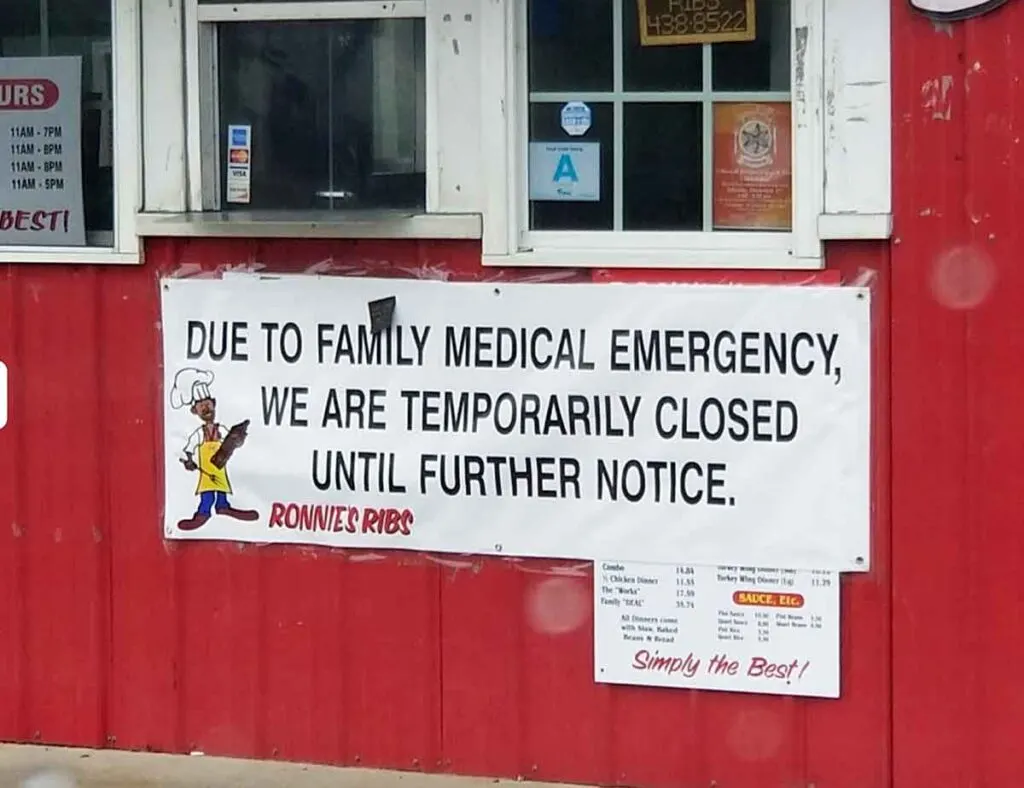 Fortunately, Timmons and his family were able to survive their battles and after being closed for three years, Ronnie's Ribs reopened in August 2020.
"I had somebody ask me why God allowed this to happen. I told him it happened to me so people like [him] can see it.
"If he can't use you, he can't use you. He meant for me to go through it," said Timmons. "I tell my family, "I'm just a witness to y'all's story."
"My faith got me where I'm at. The reason why I'm open is because I was persistent and consistent. It's work ethic.
"You can't let anything deter you. You believe in yourself and you trust God."
Get to Know Ronnie's Ribs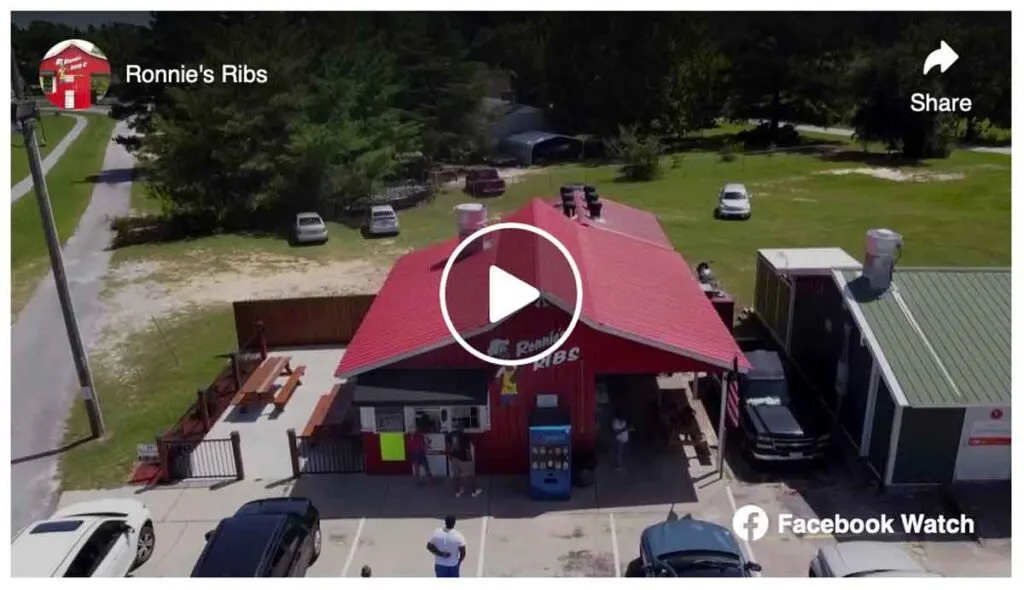 ---
What Folks are Saying about Ronnie's Ribs
Google Review
Among the many Google Reviews, Local Guide Barry Gooch loves the smoky pork and side at Ronnies Ribs:
Ronnie serves up some of the best BBQ in the Columbia area….consistently!
The wood-smoked pulled pork comes as a generous serving of moist and tender pig piled high and covered in a light "not-too-mustardy" mustard sauce.
A plate comes with two slices of white bread and your choice of two sides.
The ribs are tender, without being too fatty, and come off the coals with a wonderful smoky bark.
Hash, green beans, pork and beans, and potato salad are the sides Ronnie offers.
They don't offer french fries or sweet tea so don't ask.
There is no interior seating as it's primarily takeout, but they do provide a picnic table in the shade so you can eat and your sauce doesn't drip on your steering wheel.
Ronnies does cater so keep him in mind for your next event.
Yelp Review
Over on Yelp, Terian L. insists that Ronnie's Ribs serves the best barbecue ever:
Ronnie's surpasses any other BBQ & Ribs found in the Columbia area. The prices and portions are excellent.
They offer delivery through Kershaw2Go app. Food is prompt and delicious.
Ribs are so tender with the meat delicious & falling off the bones. Ribs are my favorite.
I've eaten ribs offered by other BBQ places and at various restaurants that have ribs on the menu. Ronnies is superior.
Hash, pulled pork, turkey wings…all excellent. They have fine-tuned their BBQ skills.
Your taste buds are in for a real delightful BBQ treat. Highly recommend them for the best BBQ ever.
SC Barbeque Association
Sure, folks on review sites often have great things to say about a place, but what about the folks who really know SC BBQ better than anyone? What about the folks who actually train the judges for SC BBQ competitions?
What do they think of this place?
Here's an excerpt from the SCBA review:
His prices are reasonable and his barbeque is very good.
He makes his own mustard-style sauce that is quite good and it actually goes with the barbeque, but his barbeque and ribs don't need any sauce, so when you order tell them to put the sauce on the side.
He will and he will give you plenty of sauce in small plastic containers.
If I were headed to a tailgate party and was within 50 miles of Ronnie's I would load up on his ribs. If so, my tailgating friends would be singing my praises for years to come.
Ronnie's is, without a doubt, 100-mile ribs. You have simply got to try some.
Read their full review of Ronnie's here
Menu for Ronnie's Ribs in Elgin
Note: Menu prices and options are subject to change over time. Contact the restaurant for the most up-to-date information.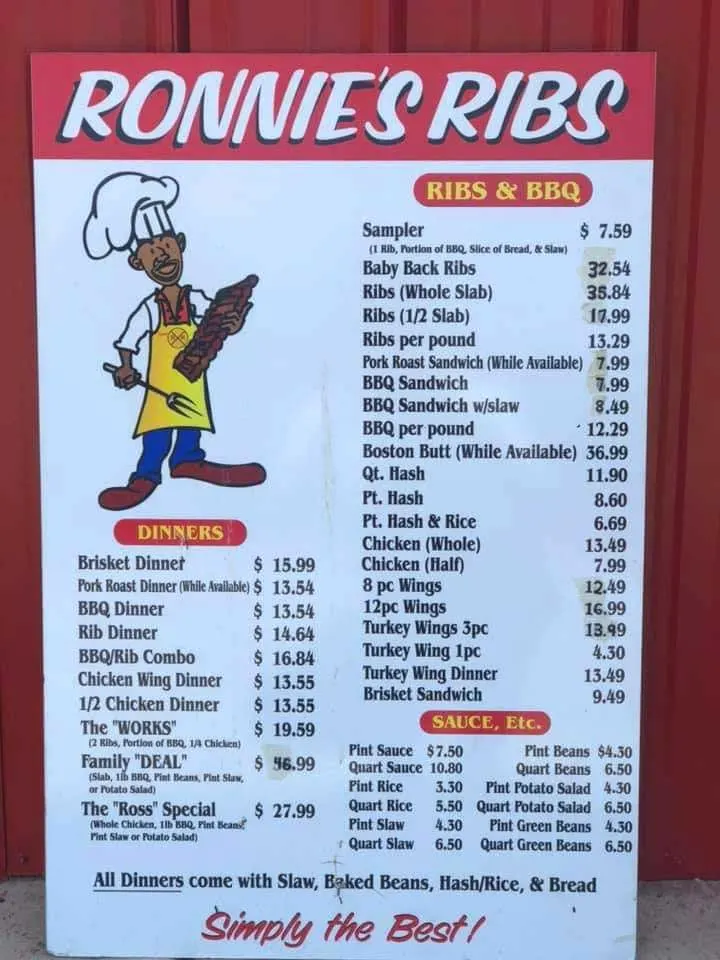 If you're looking for barbecue near an exit on I-20, Ronnie's Ribs is less than four miles from Exit 87, across the road from Smiley's Smokin' BBQ.
Do yourself a favor and come on in.
Location, Hours, Contact Info, and More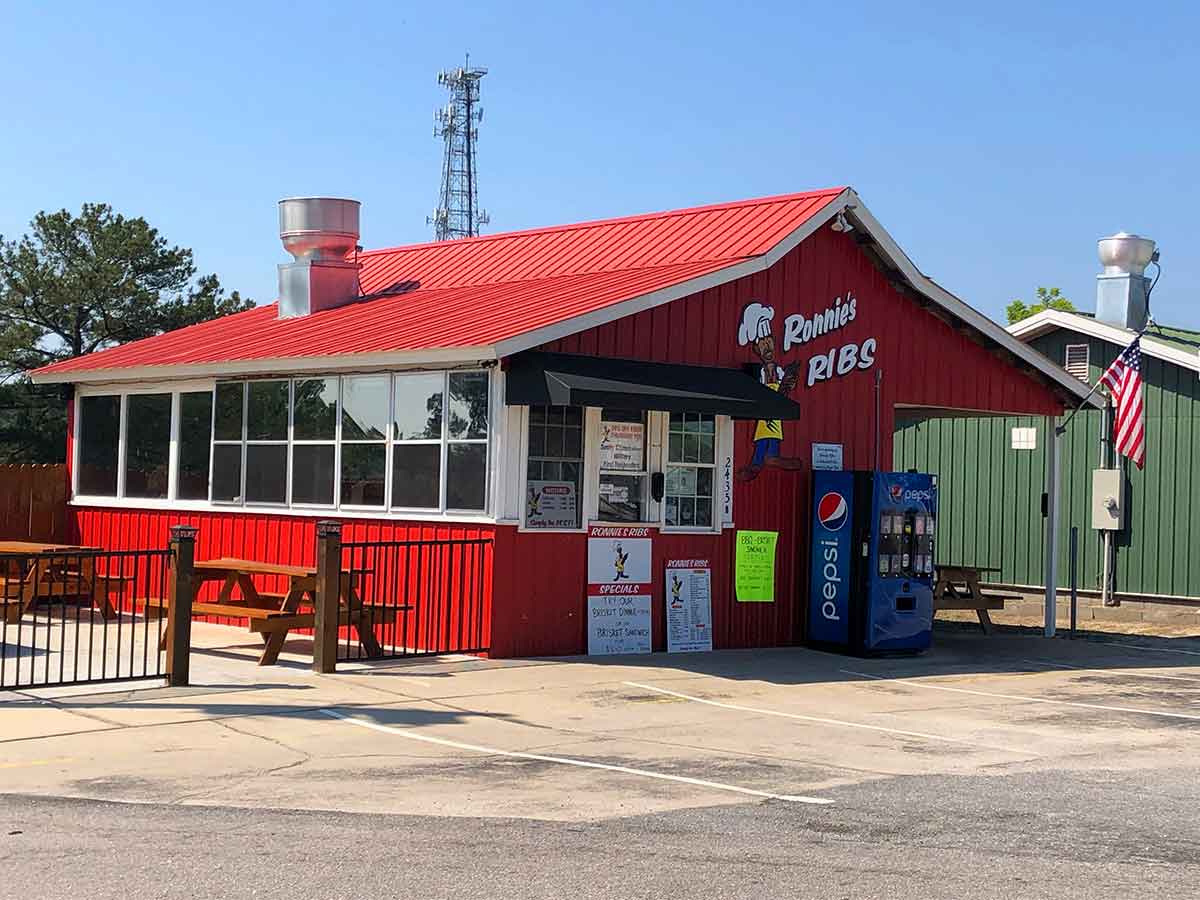 Map
Directions
Contact Ronnie's Ribs
2435 Main Street
Elgin,
SC
29045
Hours of Operation
| | |
| --- | --- |
| Monday | Closed |
| Tuesday | Closed |
| Wednesday | Closed |
| Thursday | Closed |
| Friday | |
| Saturday | |
| Sunday | |
Social Media
Review Sites
Features
100 Mile BBQ, Cards and Cash, Hash, Light Tomato Sauce, True 'Cue Certified