The Flaming Pig BBQ ***Permanently Closed***
This post may contain affiliate links to Amazon or other vendors I trust. Please read my disclosure policy. As an Amazon affiliate, I earn from qualifying purchases.
This Restaurant Has Closed. If looking for BBQ in the area, check out our SC BBQ Trail Map.
The Flaming Pig BBQ is the latest restaurant from Florence BBQ icon Roger Pope and his wife Sheryl. They got their start in 1983 and have owned both Roger's BBQ, obviously named for the legend himself, and Woodstone BBQ.
The Flaming Pig BBQ, on Pamplico Hwy, offers both BBQ and seafood. It has an extensive menu of sides including liver hash, mac and cheese, chicken bog, and much more.
"Our signature dish is barbecue, of course, and the sweet potato soufflé," Sheryl said. "Even if you don't like sweet potatoes, you'll like this."
The secret to The Flaming Pig's barbecue success isn't terribly complicated. "We fix it like we like it," she said. "And we feel like if we like it, others will."
Sheryl explained why most barbecue restaurants are only open at the end of the week:
"Two things: We work close to 40 hours in the three days we're open," she said. "And if you want barbecue on Monday or Tuesday and can't get it, by the time Thursday rolls around, you'll get it."
"We fix barbecue the way we like it. It has a mellow taste, which is not easy to do," she said. "It is vinegar-based." In addition to their barbecue, The Flaming Pig BBQ serves fried and barbecue chicken, barbecue ribs, pork chops, fish, and shrimp.
When Are They Open
Hours are 11 a.m. to 8 p.m. Thursday through Saturday and 11 a.m. to 2 p.m. Sunday. Lunch at Flaming Pig is from 11 am to 5 pm. The cost 11$, including tea or water. Supper is from 5 pm to 8 pm. The cost is $13.50 with tea or water. Children less, if they are under 10.
Take outs you can do yourself per pound or you can have them make it for you per pound.
Finally, Pope said they invite old customers and new ones to try their barbecue at the Flaming Pig. Eat-in and takeout are available as well as catering.
Drop by The Flaming Pig BBQ today!
Learn more about them in this introduction by the Florence News.
Menu for The Flaming Pig BBQ in Florence
Note: Menu prices and options are subject to change over time. Contact the restaurant for the most up-to-date information.
Photos from The Flaming Pig:
Location, Hours, Contact Info, and More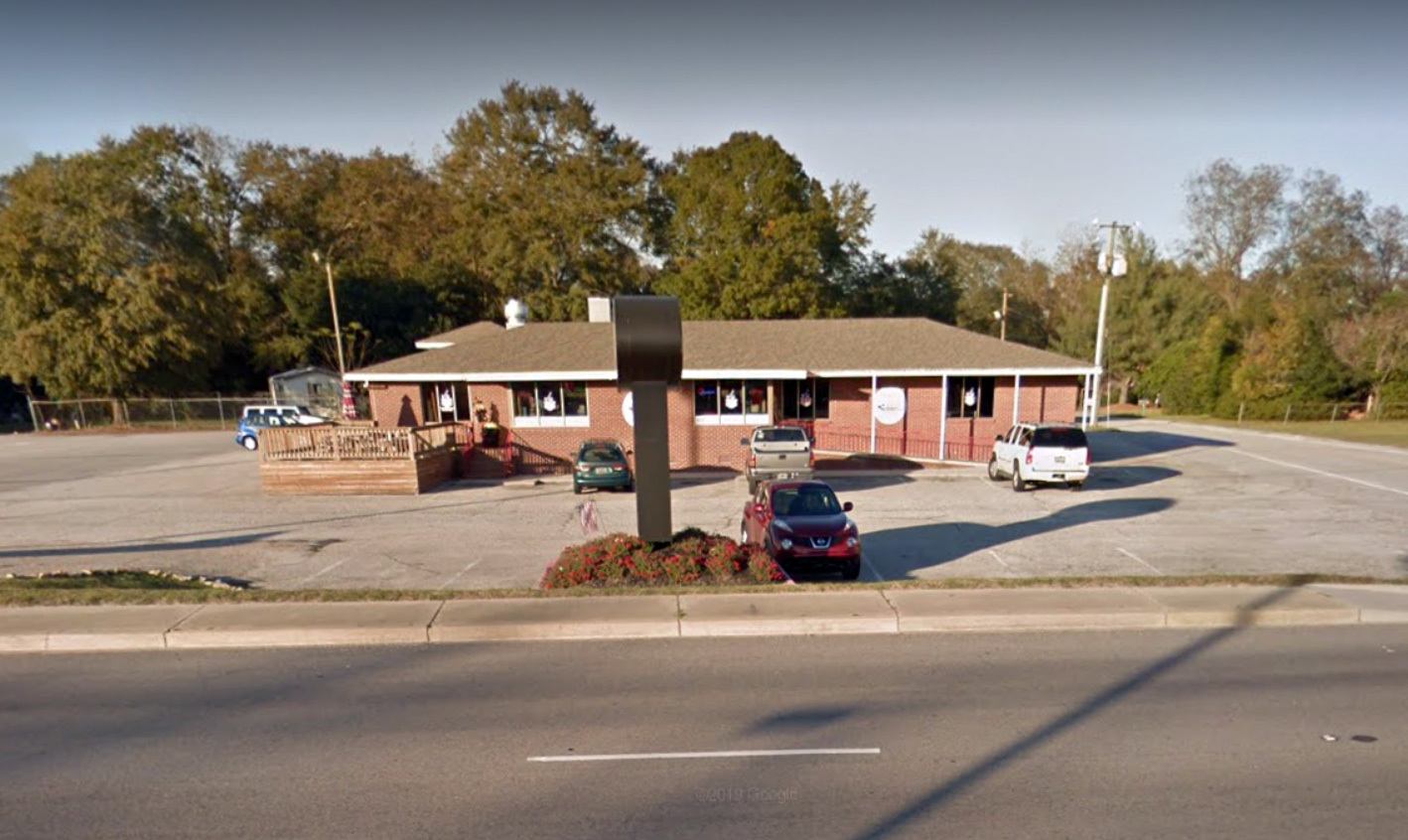 Map
Directions
Contact The Flaming Pig BBQ ***Permanently Closed***
1513 Pamplico Hwy
Florence,
SC
29505
Hours of Operation
| | |
| --- | --- |
| Monday | Closed |
| Tuesday | Closed |
| Wednesday | Closed |
| Thursday | |
| Friday | |
| Saturday | |
| Sunday | |
Social Media
Features
Buffet, Cards and Cash, Hash, Vinegar Pepper Sauce