True BBQ in West Columbia
This post may contain affiliate links to Amazon or other vendors I trust. Please read my disclosure policy. As an Amazon affiliate, I earn from qualifying purchases.
"Like I tell folks, there's an excuse for barbecue, there's good barbecue, there's great barbecue…and then there's True BBQ," owner Milton Zanders said.
True BBQ is right. You can see the wood-fired pits smoking away as you drive up in the front parking lot.
In fact, True BBQ has been recognized as "True Cue" by The Campaign for Real BBQ because of their dedication to making barbecue right, with wood, not gas.
In 2010, brothers Ernest and Milton Zanders launched True BBQ in West Columbia. You will find it near the intersection of D Avenue and Charleston Highway.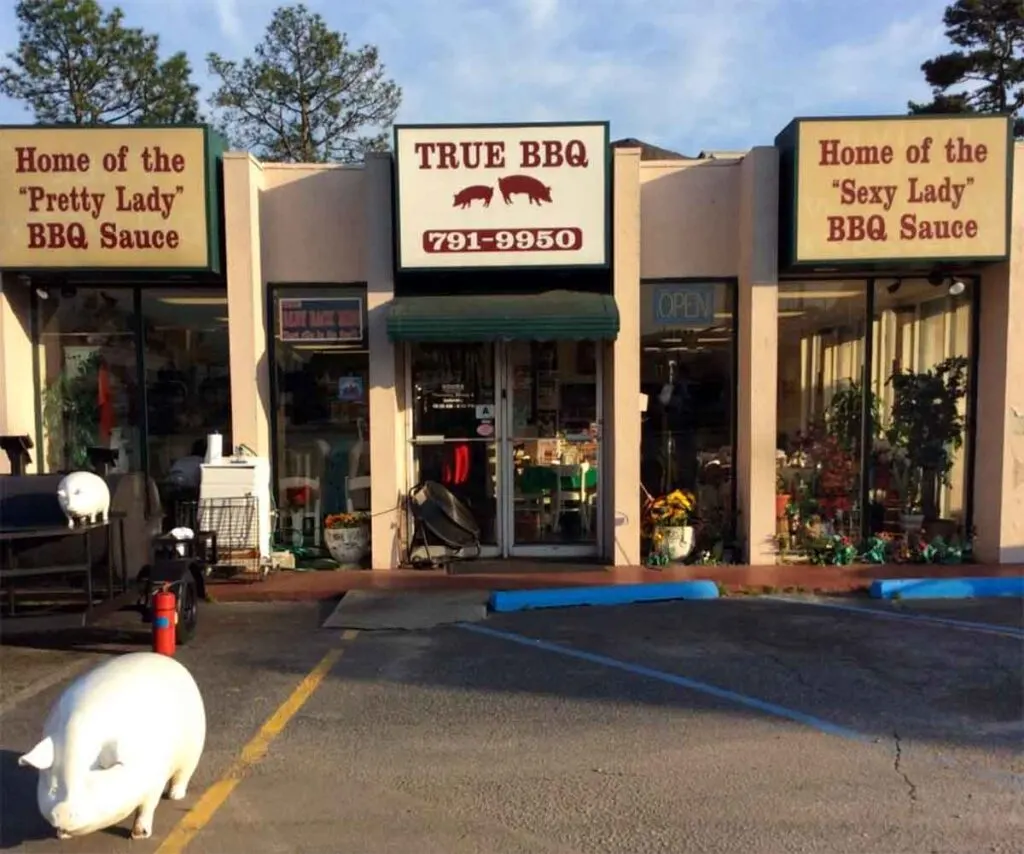 When you walk through the doors at True BBQ, you will be welcomed like you were an old family friend. The staff will make every effort to make sure you are comfortable and well taken care of.
You will notice that the interior is adorned with barbecue-related books and decorations, athletic memorabilia — particularly Gamecock-related items with UofSC nearby — drawings of celebrities, and more than its share of ceramic pigs.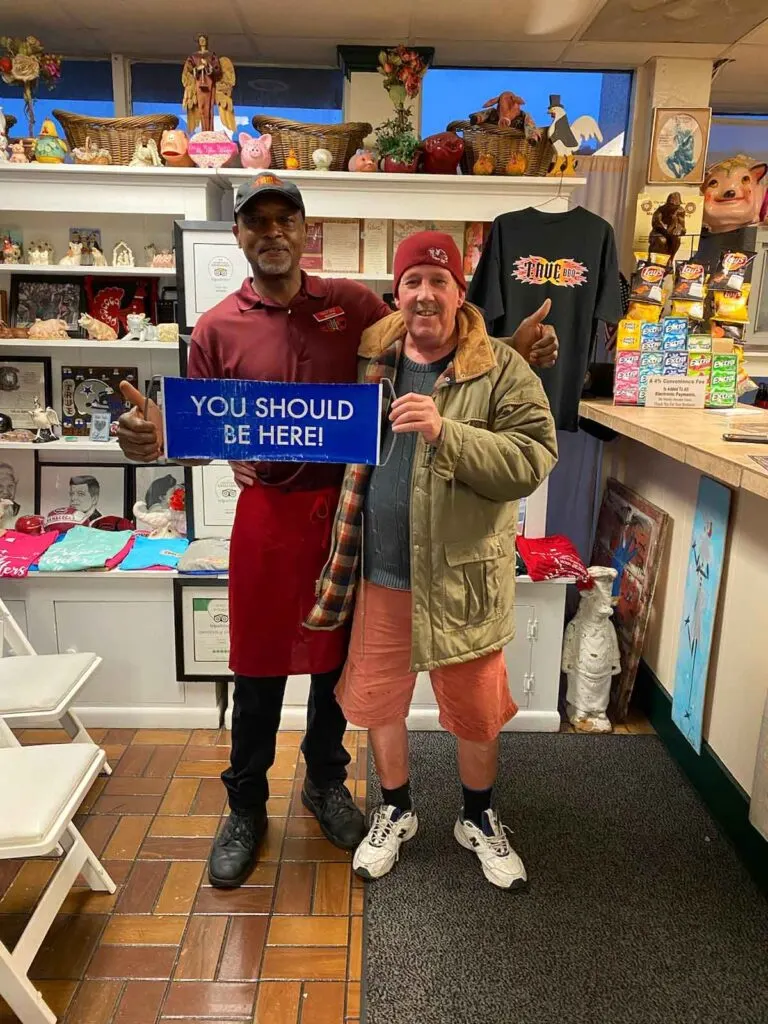 But it's not the decor that you will most remember.
"We strive to serve the best food we can make and prove ourselves one plate at a time," Zanders proclaims on the True BBQ website.
And that they do.
"True BBQ makes customers happy in at least two ways," writes Michael Stern in his Roadfood review.
"First, it serves superb meat in the South Carolina manner — smoky-sweet pork with hash on rice and lots of other soulful side dishes. Second, it surrounds its clientele with the good vibes of an enthusiastic crew on a mission to do good."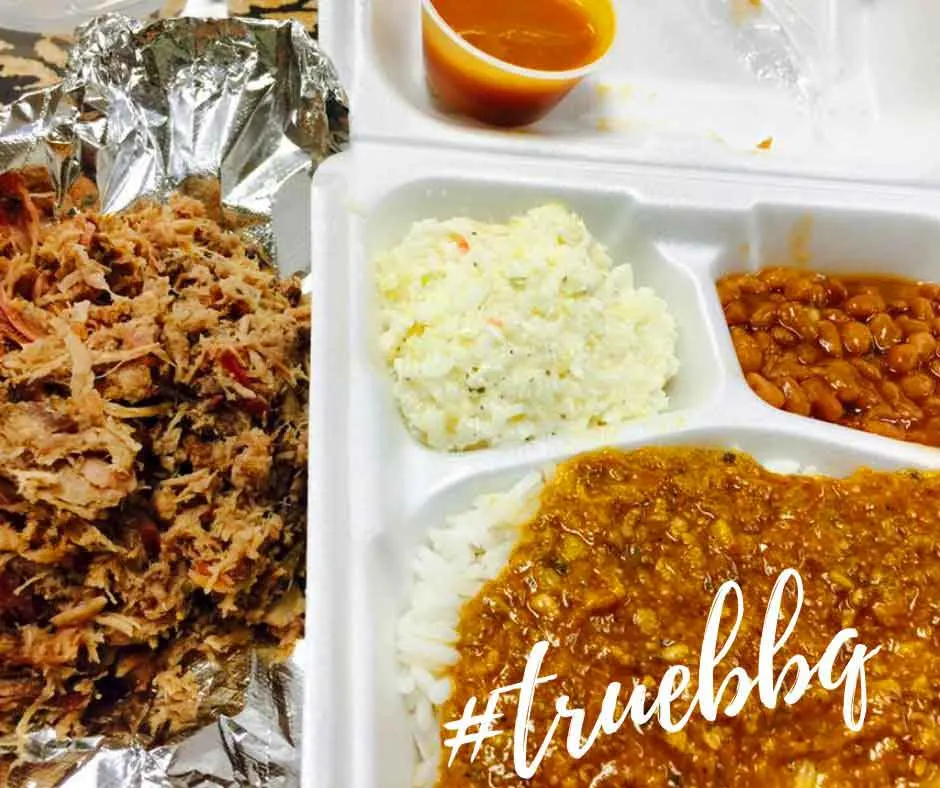 Zanders echoed that sentiment in an feature by Eater writer Robert Donovan.
His objective is "to keep the two front door hinges moving back and forth" and "give the consumer a great product, with great service, with a great attitude and in a clean place!"
So what's on the menu at True BBQ?
The menu begins with the best hash and rice in South Carolina. The menu also includes baby back, spare ribs, pork chops, chicken, pulled pork, chopped beef & more. Sides include collard greens, macaroni & cheese, baked beans, corn & more! In addition, True BBQ serves oxtail dinners.
True BBQ is home of The Sexy Lady and The Pretty Lady Sauce.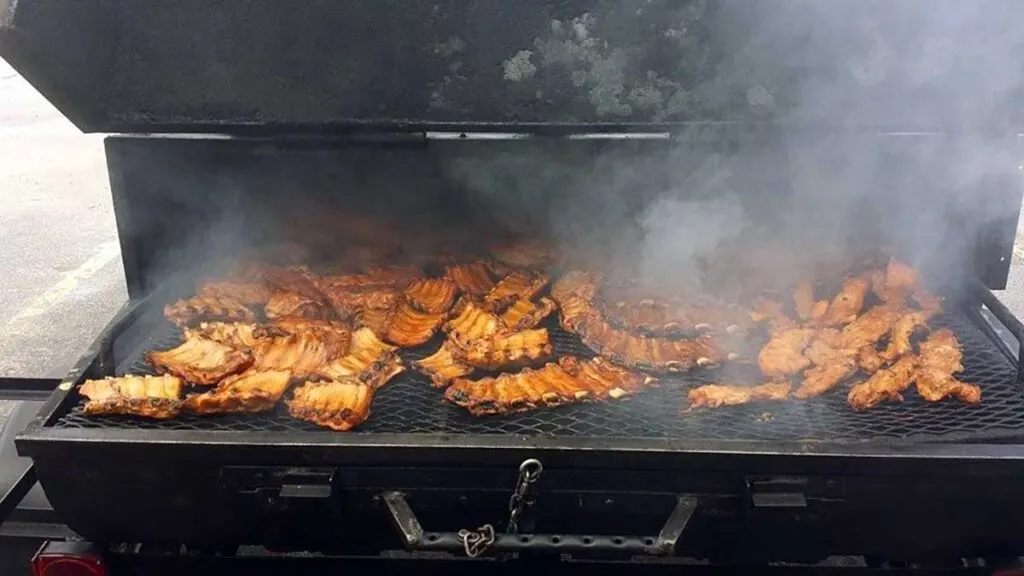 What Folks are Saying
Google Review
Among the many Google Reviews, Local Guide Chris Ballard keeps coming back to True BBQ:
For 7 years this fantastic local BBQ joint in Columbia, SC, has been a destination for my family on our trips to and from FL to VA.
The pitmaster's secret for flavor is "lots of love." This man has class and skills. Perfect blend of smoke and tips on the chopped bbq.
Not to be shadowed by the SC hash, which is also one of the best things I've ever eaten. Mac n cheese is homemade like the kind no one makes anymore. It's the good stuff.
I always look forward to returning on my way back down to Florida, and I know that I won't have anything nearly even close to as good until I return on another road trip. Looking forward to next time.
If you are on the fence between two different bbq spots then do yourself a favor… Go to True BBQ and get the best sauce, hash and BBQ in the Southeastern states.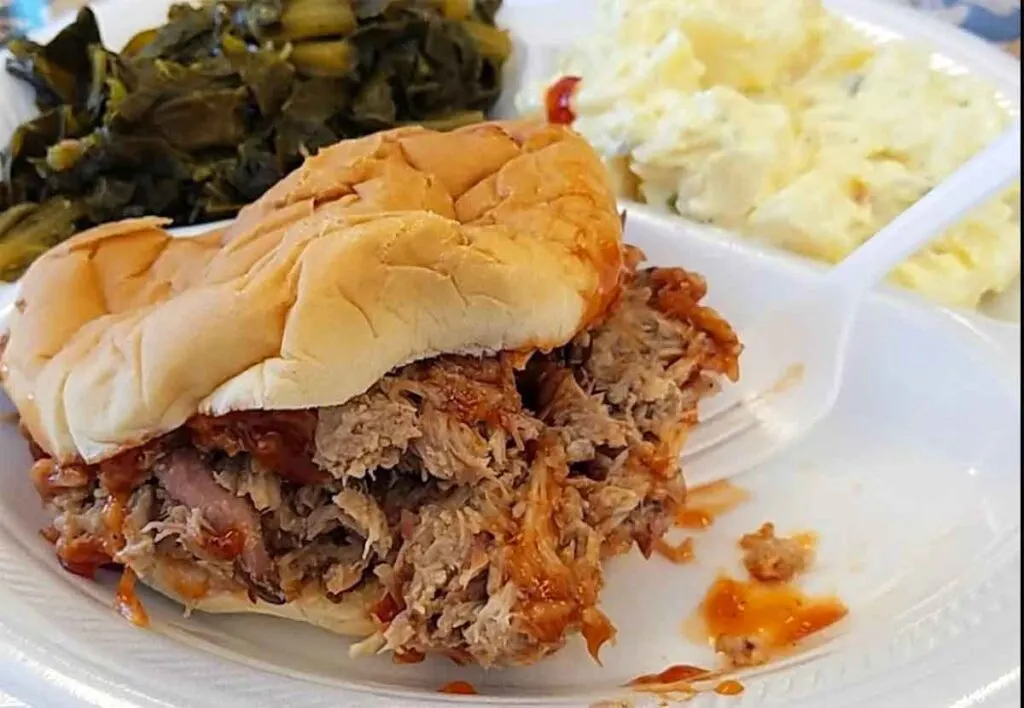 Yelp Review
Over on Yelp, Columbia-area native Dale E just likes the feeling (and food) he gets at True BBQ:
JUST EAT HERE AND YOU CAN THANK ME LATER!!!!
Small little BBQ place with huge flavor!! The kind of flavor that you can only get from loving the end product!
The meat has awesome smoke flavor through out and the sauces come on the side(like they should) so you can add as much or as little as you desire.
As a meat aficionado I enjoy the taste of the smoke in the meat then if I'd like I can add a little of the vinegar-based sauce to a few bites as I damn well please!(a lot of other places hide the taste of their meat or lack there of with the sauce)
That said the Mac & cheese was good with the right amount of cheese in it and not oily. The collards were cooked perfectly, soft but crisp, salty but not bitter.
Mr. Milton (the owner) is awesome!! He stands out front cooking on the smoker and greets everyone like they're family. When he's talking to you he's genuinely sincere and you can feel it!!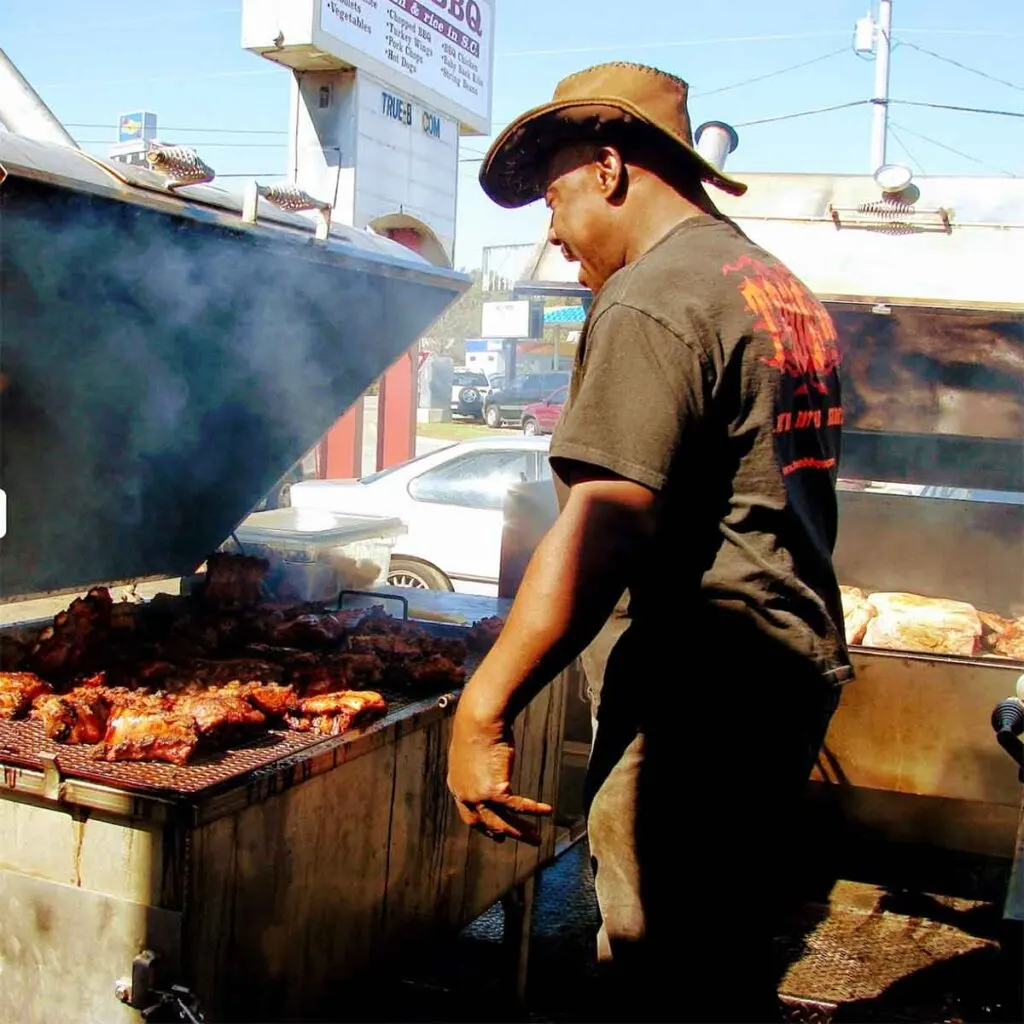 SC BBQ Association
Sure, folks on review sites often have great things to say about a place, but what about the folks who really know SC BBQ better than anyone? What about the folks who actually train the judges for SC BBQ competitions?
What do they think of this place?
The SC BBQ Association has deemed True BBQ as one of the Top 100 BBQ houses in SC. Here's a bit of what they had to say:
There are a variety of menu offerings besides barbeque, with their specialty being grilled pork chops. They have a small plate and a large plate of pulled pork and a large and small rib plate as well as large and small of a variety of other choices.
You can even get a hot dog if you are with someone who doesn't really know what they are doing.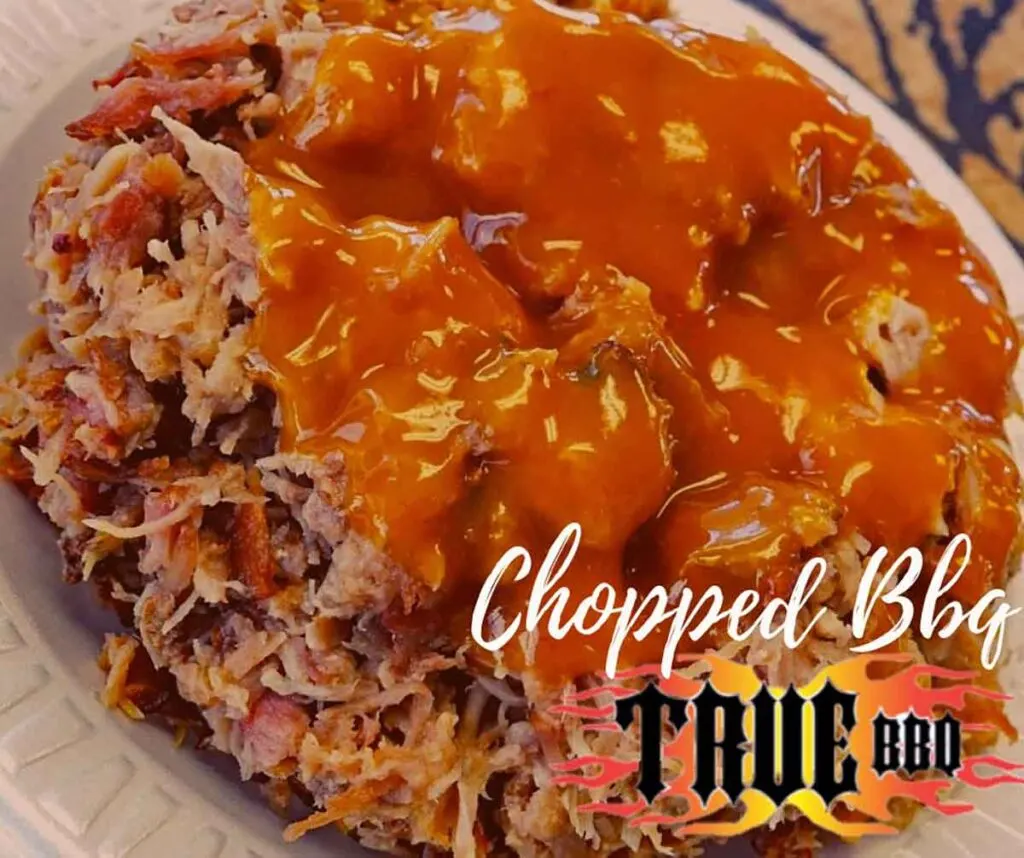 The barbeque is truly good. It's not 100 mile barbeque but it's close. The ribs were a little chewy but also very good.
The star of the show, however, was the hash. That hash, which is made with both pork and beef, is just about as good as you are going to get anywhere in the state.
In fact, the next time I go I think I'll just get the hash and a rib or two.
Read their full review of True BBQ here
Destination BBQ Review
And what about us? What did we think of True BBQ on our visit? Frankly, just about everything, but for me, the folks behind the counter and the hash on the plate most stood out. Truly, it may be the best in the state.
Here's how I conclude our review:
"In the end, you will eat at True BBQ for the hash and the people. And for both, it is worth the stop.
---
Menu for True BBQ
Note: Menu prices and options are subject to change over time. Contact the restaurant for the most up-to-date information.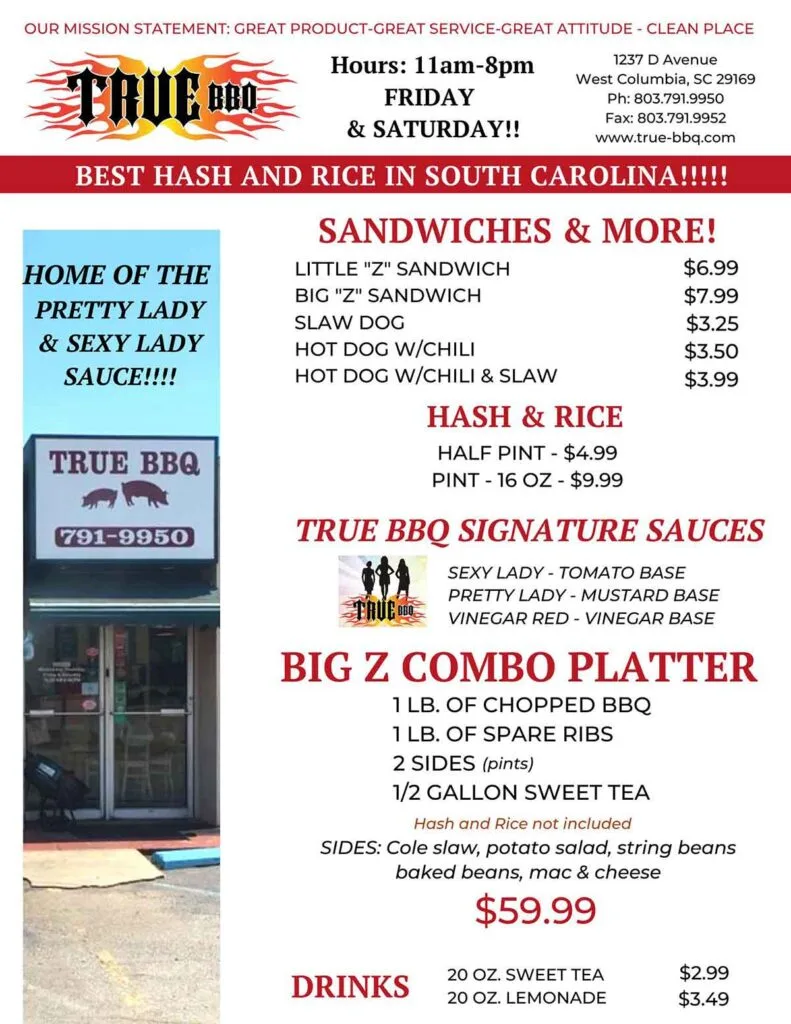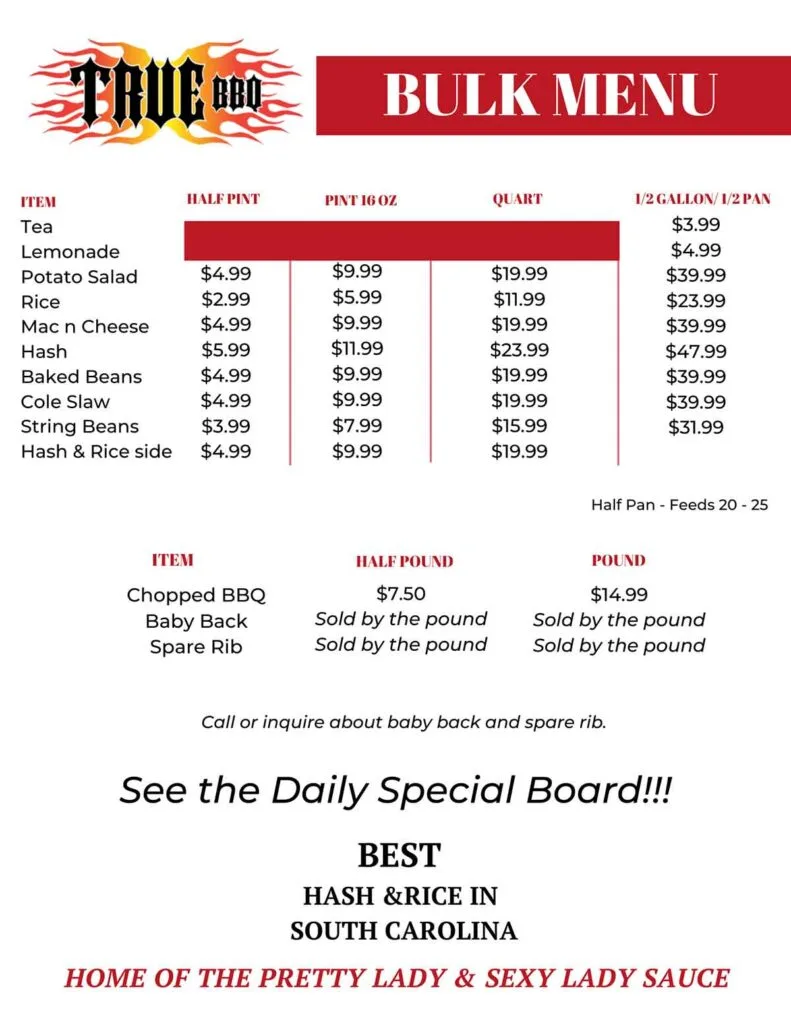 Location, Hours, Contact Info, and More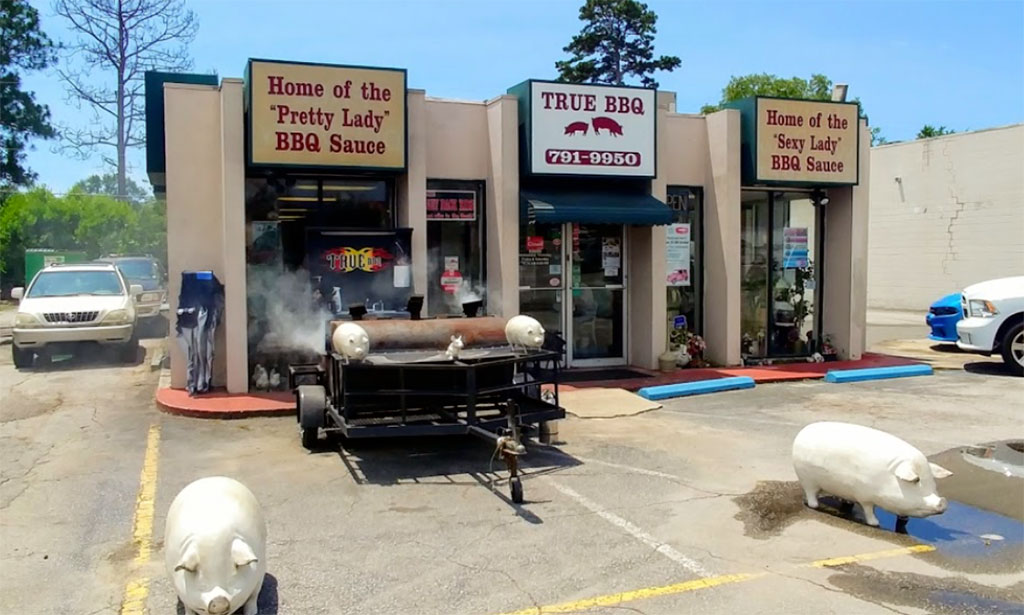 Map
Directions
Contact True BBQ in West Columbia
1237 D Avenue
West Columbia,
SC
29169
Hours of Operation
| | |
| --- | --- |
| Monday | Closed |
| Tuesday | Closed |
| Wednesday | Closed |
| Thursday | |
| Friday | |
| Saturday | |
| Sunday | Closed |
Social Media
Review Sites
Features
Cards and Cash, Hash, Heavy Tomato Sauce, Mustard Sauce