This post may contain affiliate links to Amazon or other vendors I trust. Please read my disclosure policy. As an Amazon affiliate, I earn from qualifying purchases.
Laird's Bar BQ Pit: A Little Piece of Home
If you are looking for a restaurant with all the staples of good, down-home, country cooking, you'll want to head North. To North, South Carolina that is. On Savannah Highway, you'll find one of the only businesses, Laird's Bar BQ Pit, on the two-lane stretch of road.
It's been a town staple for nearly 50 years, serving generations of families with their signature BBQ plates, hash, and fan favorites like pork chops and gizzards.
Foodies like Chris Peel say "the hash is on point. Reminded me of eating there as a kid with my grandparents and will definitely be back."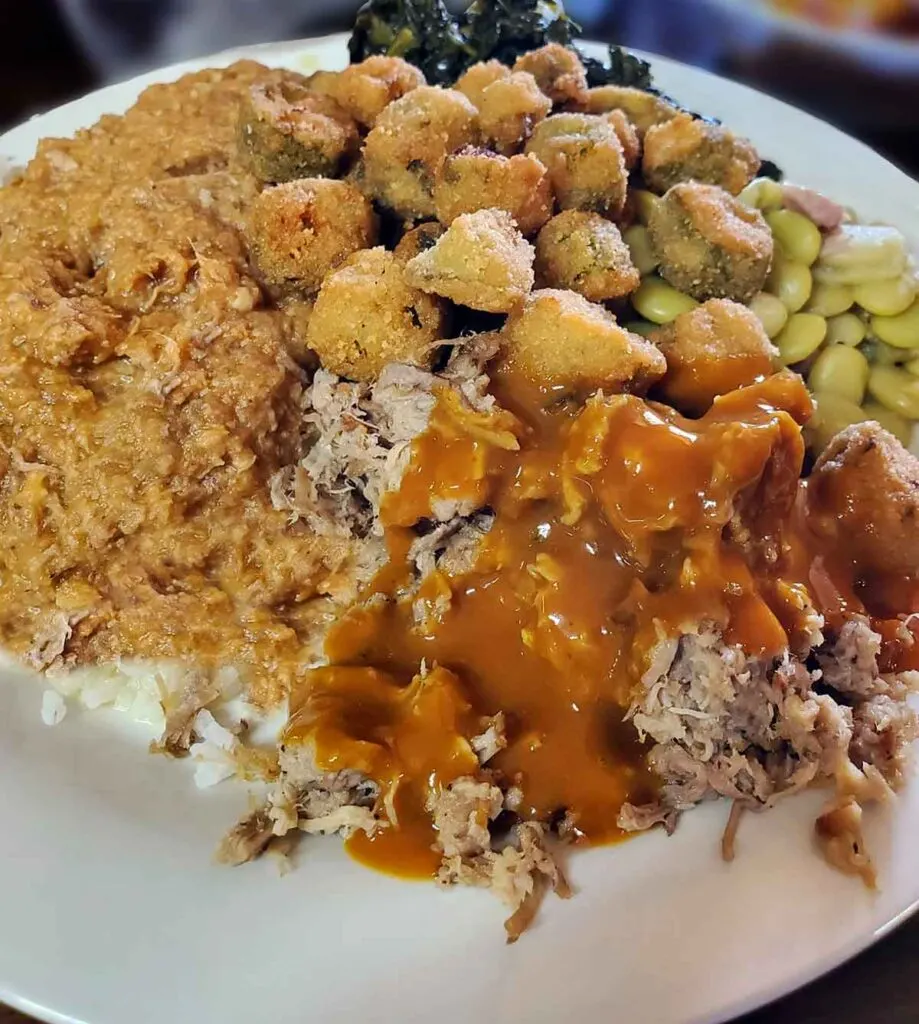 Laird's Bar BQ Pit reopened in August of 2021 after an eight-year hiatus as Robin Laird – daughter of the previous owners Peggy and Robert Laird – took the helm. She stands ready to take the family business to the next level with her parents standing by closely with support.
A Family Business
"The Laird family has been in the restaurant business for over 40 years. After the retirement of my parents, Robert and Peggy Laird, I have wanted to remain in the business.
"I saw a need in North for a restaurant to serve its customers for lunch as well as dinner. I am happy being back where I belong serving some of my older friends and family as well as new ones.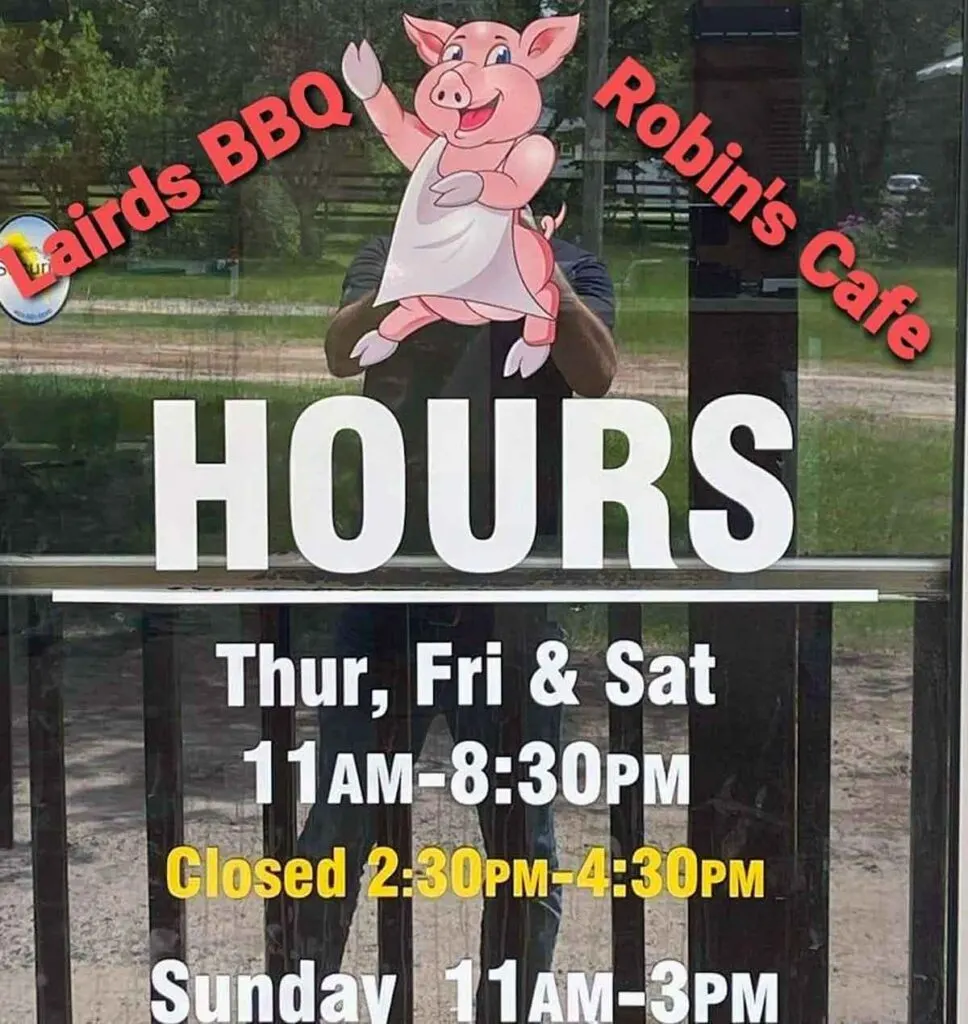 "We invite you to stop in and say hi and check out the menu. You may catch mom and/or dad hanging around. I appreciate your support," Robin writes on the restaurant's website.
Robin is not new to the restaurant business.
For one, she grew up learning about the family-owned business firsthand. And she even had her own restaurant, Robin's Cafe, a few miles from Laird's Bar BQ Pit.
"A few years after my parents sold the restaurant, I decided I wanted to get back into food service. Being that my family did not have BBQ place back yet, I opened up Robin's Cafe in North," Robin said.
"Two years after having this business, I moved back to the family BBQ place. I didn't want to do away with Robin's Cafe because I developed a lot of customers and friends, so….I have a Robin's Cafe To-Go menu with items I had at Robin's along with the Lairds BBQ menu."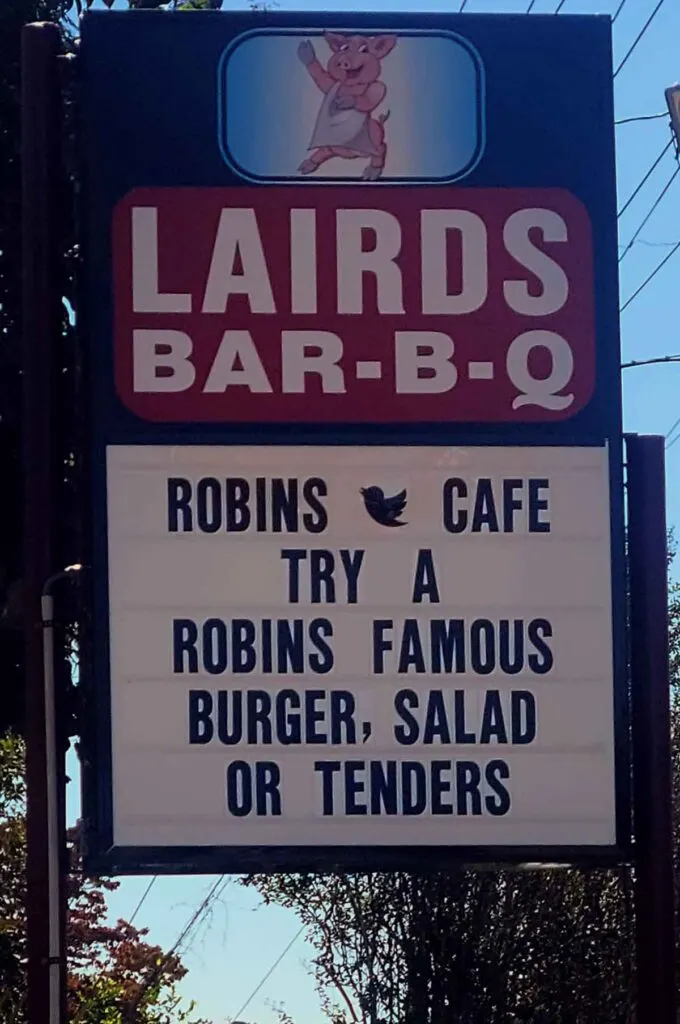 Laird's hasn't missed a beat with customers who have welcomed the restaurant back with open arms – and bellies.
Fill up on as much as you like with their all-you-can-eat buffet or join them for lunch and supper and select from a menu full of Southern favorites.
Everything from fried chicken/liver/gizzards to BBQ ribs to wings and a variety of sides like corn on the cob, butterbeans, okra, fried squash, turnip greens, and mac and cheese (to name a few).
What Folks are Saying about Laird's Bar BQ Pit
Overall, it is good to have Laird's Bar BQ Pit back. Everything on the buffet was good. I look forward to going back when they have made enough barbecue and hash to last the weekend, Lourie Salley said in a review recently.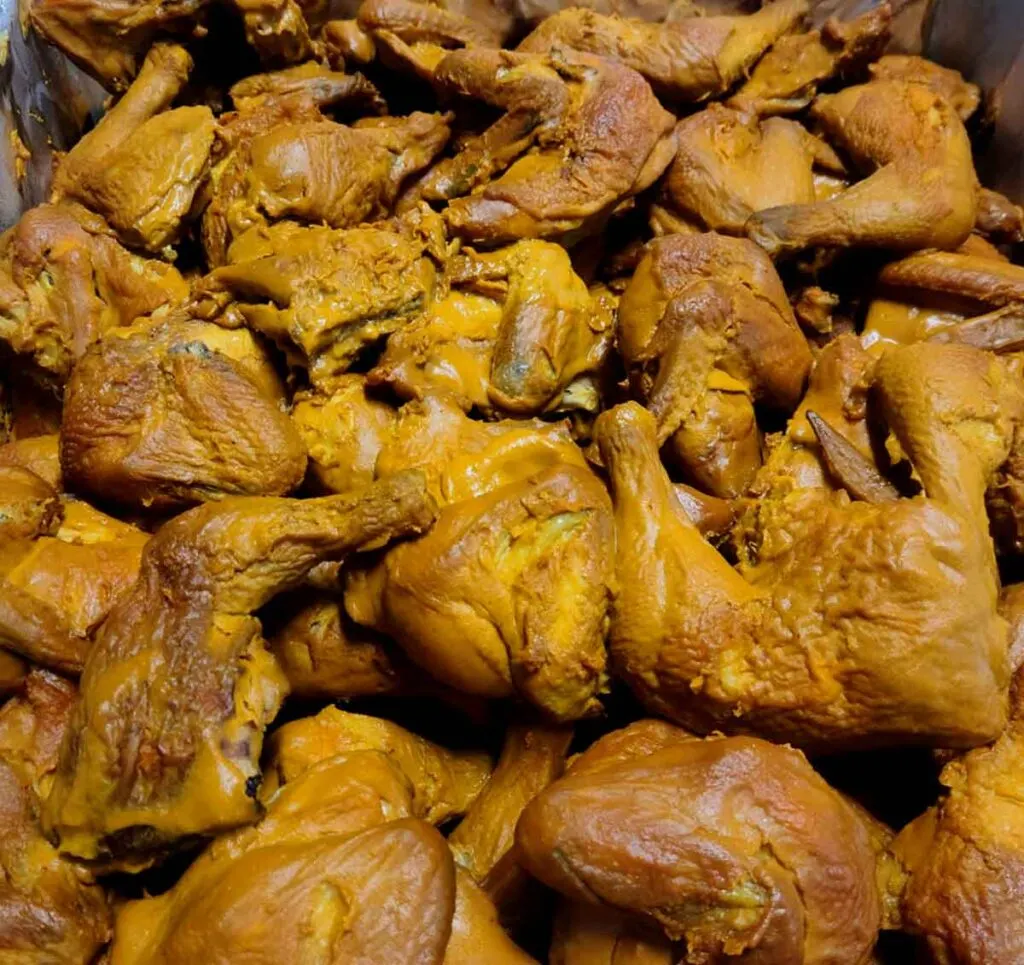 Customers also rave about the restaurant's cozy atmosphere, affordable prices, flavorful food, and gigantic portions when you order right off the menu.
Great food and portions are well worth the money reviews say on social media. You will certainly want to come for the vinegar-based BBQ but more importantly, according to Shane Hutto, a Google local guide:
It's the best hash you will find anywhere. It's worth the drive to visit this place. I have been eating here for 30 plus years. And I never get tired of the food. Especially the BBQ hash.
Vinegar-based sauces aren't the only option at Laird's. "I have a ketchup-based sauce and a mustard-based barbecue sauce," Robin noted.
The salads, chicken tenders, and Philly cheesesteak were also frequently mentioned in reviews. And desserts, like the banana pudding, are made fresh daily.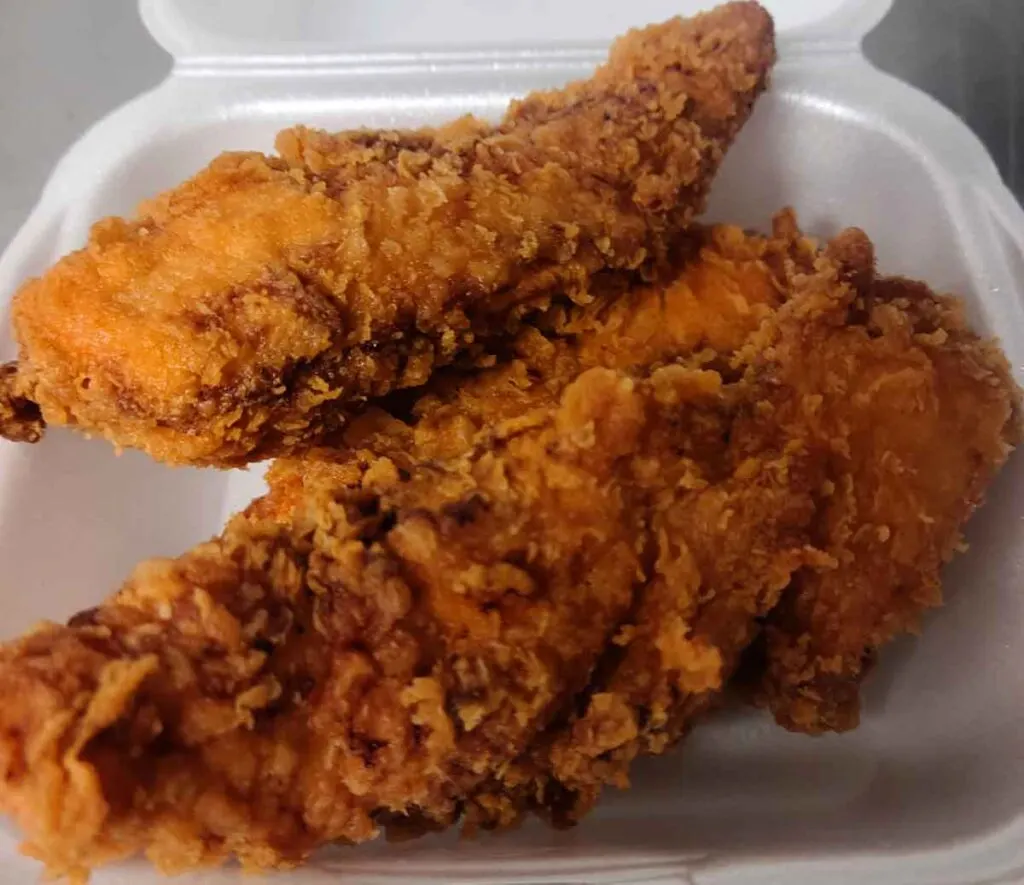 Google Reviews
Among other Google Reviews, Google Local Guide Nancy Pennington calls Laird's Bar BQ Pit a piece of heaven.
Food is amazing! If you leave there hungry, it's your own fault.
Very clean and stocked up. If something happens to run out, the cooking staff is back there working on it.
The desserts are great. Iced tea and lemonade are available with the buffet. This country restaurant has a small salad bar, too. It's homemade food at its best.
If you're ever in North, South Carolina, stop by Thursday through Sunday. Owners are at the restaurant and available if you want to meet them or have any issues.
Buffet was well-stocked; they had pork chops, chicken livers and gizzards, fatback, fried chicken, chopped pork, vegetables, hash, rice, etc.
OMG, the best banana pudding is the best in the South!!
This restaurant is worth the drive to the small little town of North, South Carolina!! Please visit our small town for the best buffet around. I plan on having my son's 12th birthday party there in January.
Another Google Local Guide Shannon Bell also gave Laird's Bar BQ Pit high points for the number of options on the buffet.
In town visiting had the pleasure of eating at Laird's!
We did the dine-in buffet on Saturday which is all-you-can-eat ribs. There was fried chicken, gizzards, liver, and fatback. Delectable butterbeans, green beans, hash, rice, turkey dressing, and candied yams.
I will be back!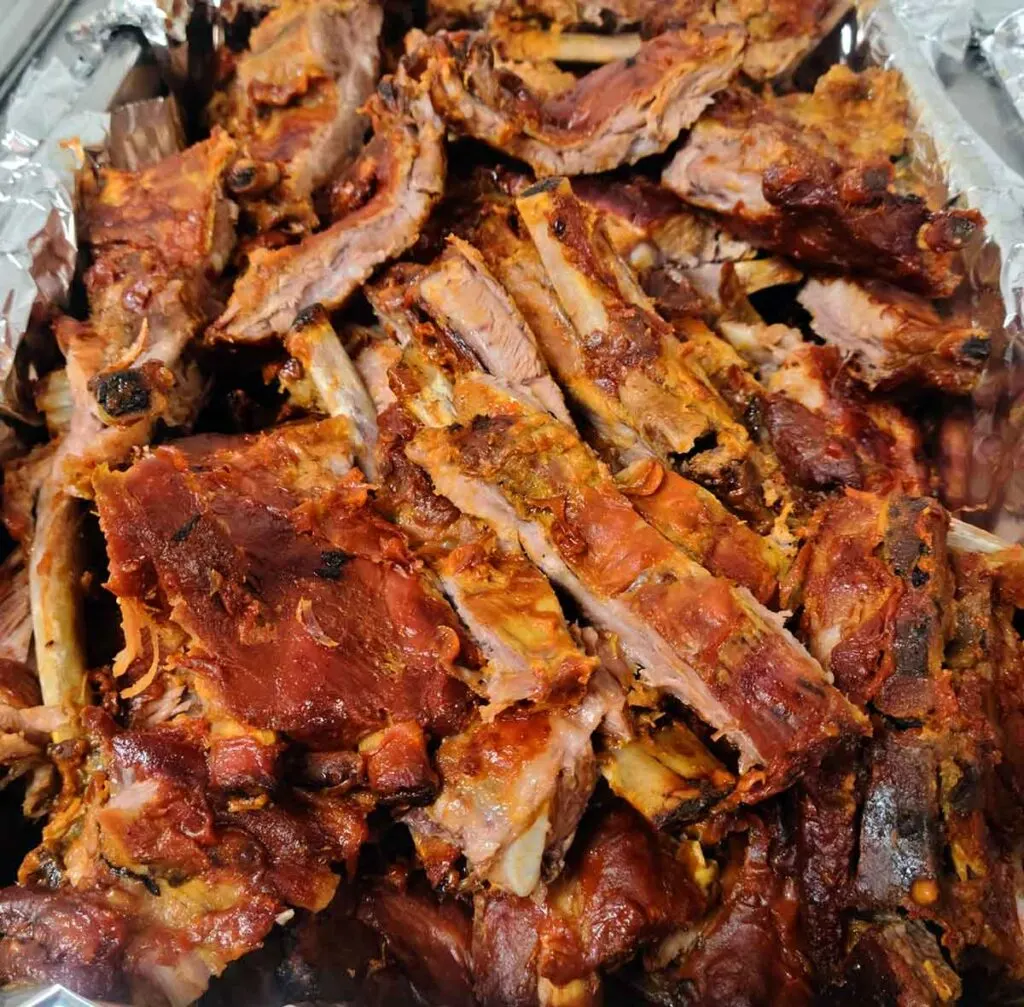 Menu for Laird's Bar BQ Pit
Note: Menu prices and options are subject to change over time. Contact the restaurant for the most up-to-date information.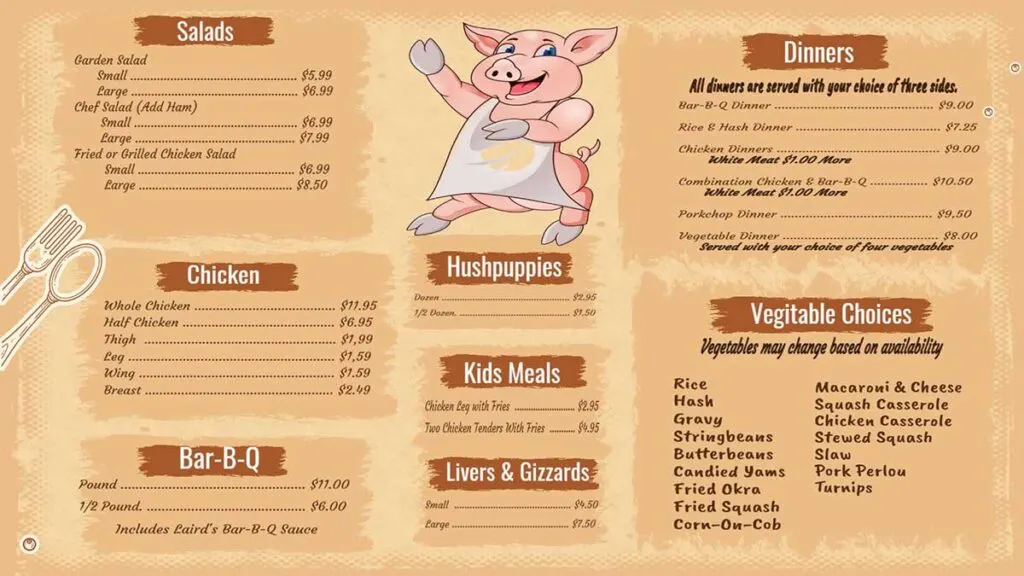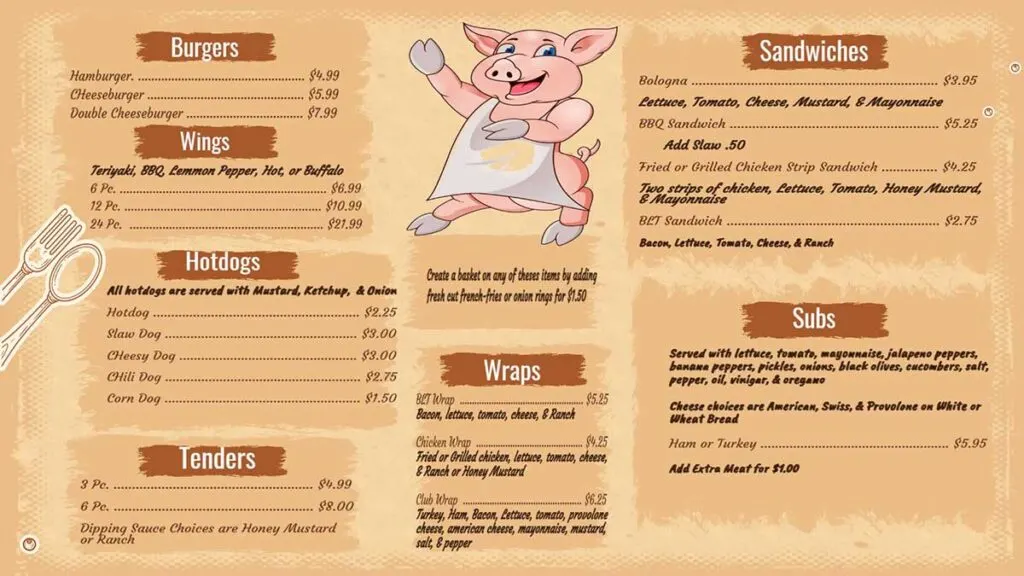 Location, Hours, Contact Info, and More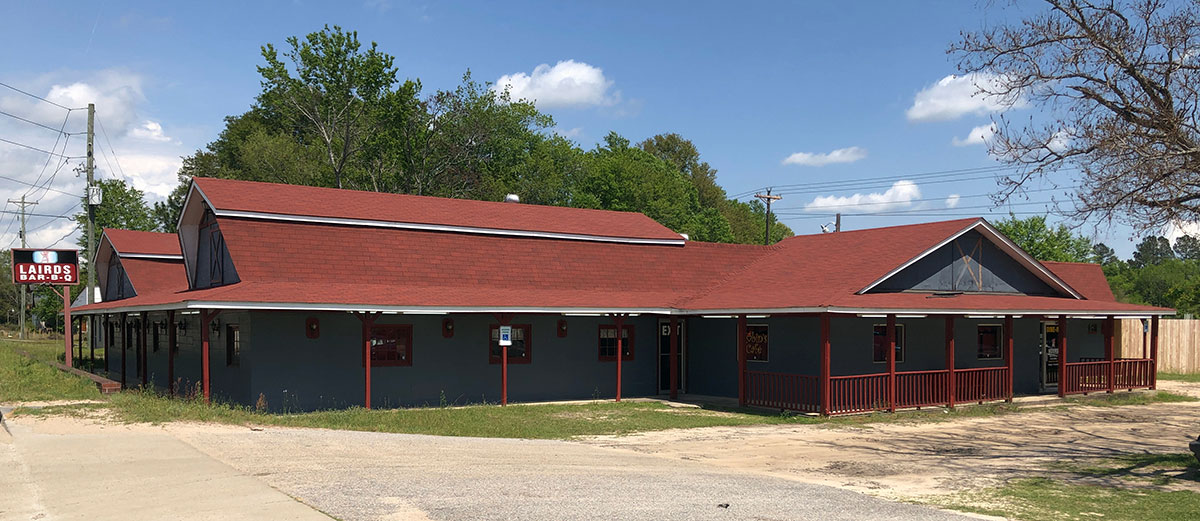 Map
Directions
Contact Laird's Bar-B-Q Pit
4827 Savannah Highway
North,
SC
29112
Hours of Operation
| | |
| --- | --- |
| Monday | Closed |
| Tuesday | Closed |
| Wednesday | Closed |
| Thursday | |
| Friday | |
| Saturday | |
| Sunday | |
Social Media
Features
Buffet, Cards and Cash, Hash, Heavy Tomato Sauce, Mustard Sauce, Vinegar Pepper Sauce