This post may contain affiliate links to Amazon or other vendors I trust. Please read my disclosure policy. As an Amazon affiliate, I earn from qualifying purchases.
Shealy's Bar-B-Que is a landmark restaurant in Leesville known for its all-you-can-eat buffet, barbecue, fried chicken and home-cooked vegetables. Shealy's BBQ is a family-run institution that's been serving their famed bottomless buffet since 1969.
Shealy's began when Victor and Sara Shealy first started cooking hogs in their backyard. Victor dressed the hogs himself.
It didn't take long for word to spread about the amazing barbecue covered in Victor's secret homemade sauce. At this point, the Shealy's were cooking 4-5 hogs a week.
Once they realized what a hit they had on their hands, Victor and Sara quit their jobs, borrowed about $20,000 to purchase a building, and opened the restaurant. Over 50 years and several expansions later, it's still going strong.
"Alongside heaps of fried chicken, lima beans, creamed corn, collards, and mac & cheese," writes Bizarre Foods host Andrew Zimmern, "you'll find the secret to their success: pulled pork drenched in sweet, acidic, spicy mustard sauce.
"They're smoking thousands of pork shoulders each week, drawing just as many customers for their distinctive take on BBQ, seafood, and endless soul food sides."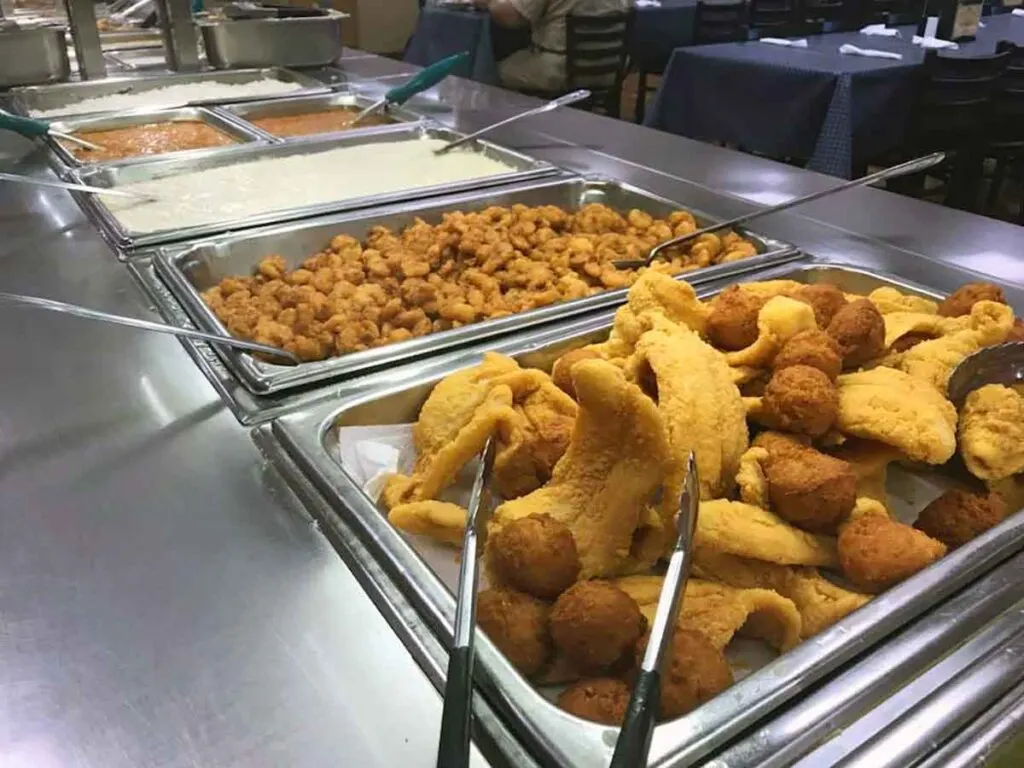 It is the special barbecue buffet at Shealy's, a novel idea at the time Sara Shealy suggested it, that brings them in by the busload.
While the buffet options are vast, one of the main items that folks love is Shealy's BBQ hash. Hash is a South Carolina specialty. Basically, it's a thick, meaty stew or gravy that generally sits on top of rice. The hash as Shealy's is exceptional.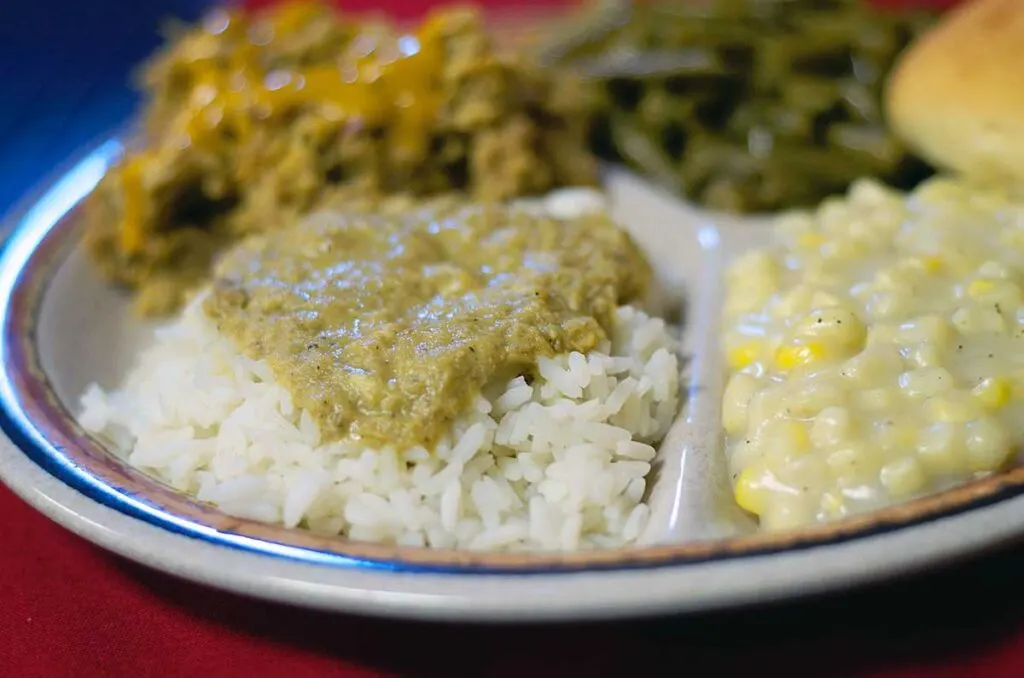 But, of course, what will always bring in the customers is the barbecue. Shealy's offers three different types of sauce, but generally is known for their mustard sauce, though their vinegar-based BBQ sauce is equally good.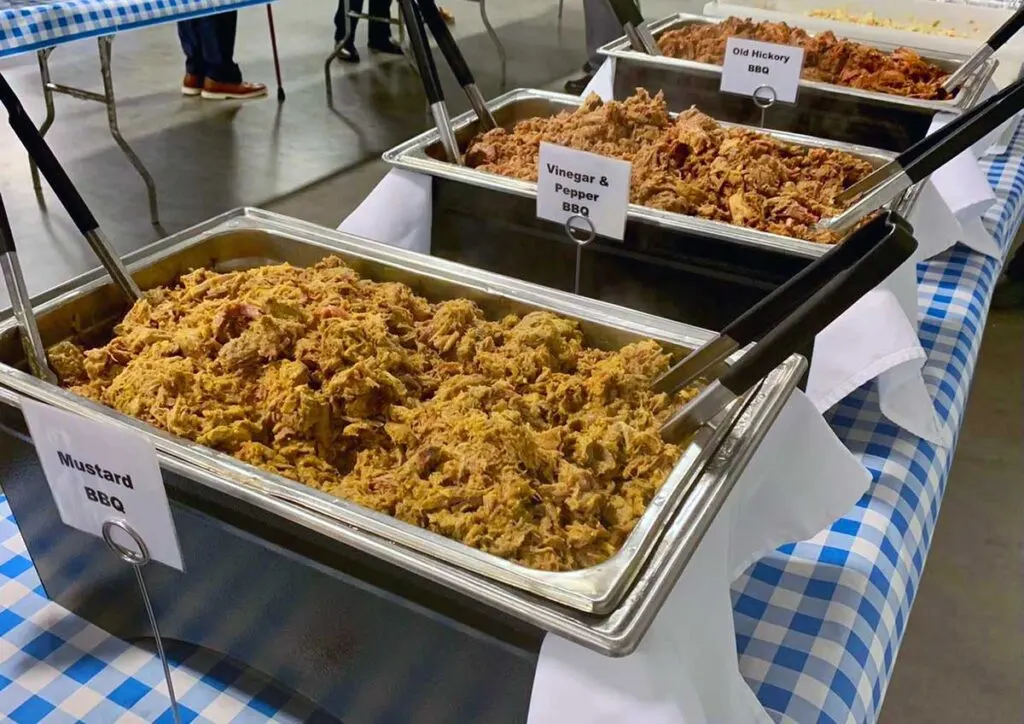 Today, you can buy their sauce online and have it shipped nationwide. It is one of many restaurants featured in our SC BBQ gift guide.
What Folks are Saying
Google Review
Among the many Google Reviews, Local Guide Rhine D gives you some fashion advice along with his review of Shealy's BBQ:
Well… if you don't know about Shealys well just shame on you!
As I write this I am taking shallow labored breaths due to the amount of Southern goodness in my belly. A cornerstone of Leesville that has been around for many generations(been eating here 35+ yrs.)
Wear your stretchy pants and prepare yourself afterward for a nap.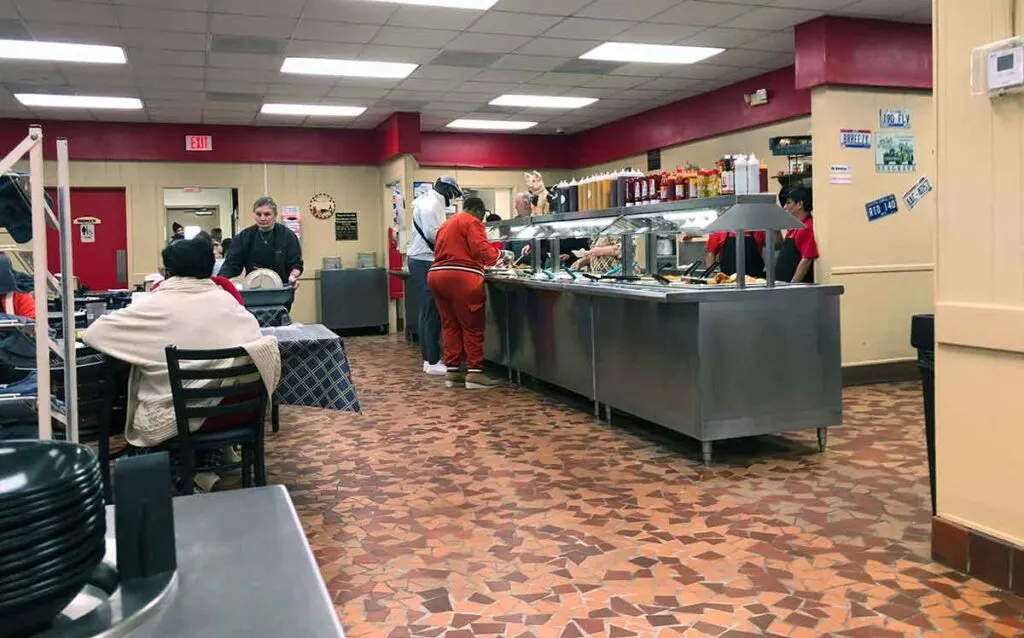 Their offerings are the expected southern choices like green beans, butter beans, collards, rice, mashed potatoes with milk gravy, creamed corn, hash(a meat sauce to go over everything) 3 types of pork BBQ mustard base, ketchup base and red pepper vinegar, fried chicken, country fried steak, various daily specials (Friday RIBS!)
Normal salad bar with various bean salads and don't forget the dessert! Peach cobbler, apple cobbler, banana pudding and soft serve ice cream.
I would have taken more pictures but was starving and then got into a serious food coma. Under $15 a head includes drink.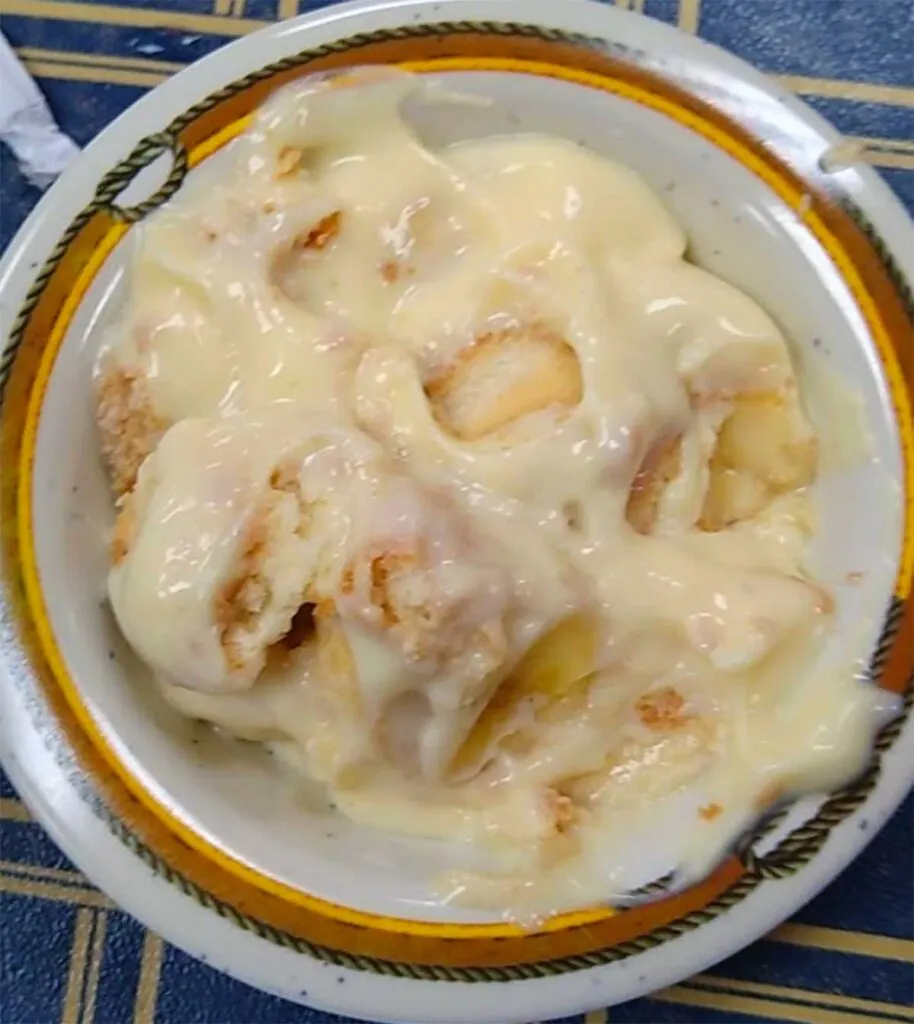 Yelp Review
Over on Yelp, nearby resident Adam B. J. shares a secret menu item that only the locals know to ask for. Here is an excerpt of his lengthy review:
Shealy's is a gut-busting good time, that I only allow myself to enjoy annually. Located in Batesburg-Leesville, it's about a 45-minute drive to South Carolina's Bar-b-que mecca from my home in Columbia, but well worth it.
Unlike many of the places in Columbia, Shealy's is still pretty affordable to take a family to with the buffet.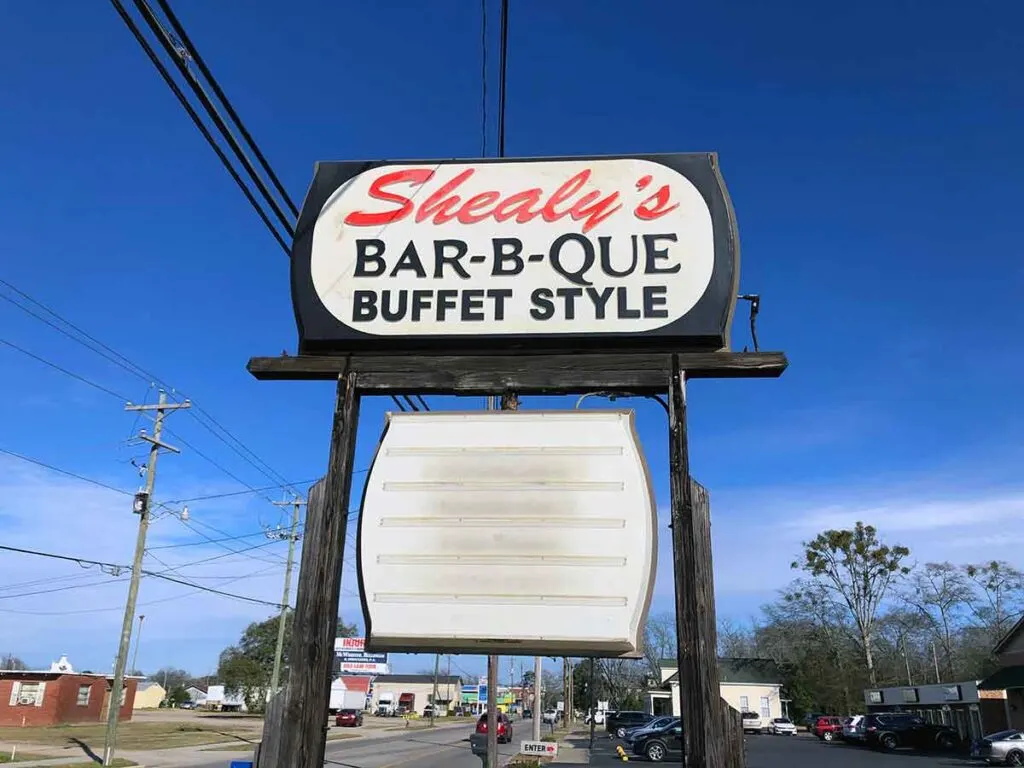 The buffet is huge! Hot bar, salad bar, dessert bar, and beverage all come with your purchase. They have all the favorites like green beans, mac & cheese, butter beans, and cream corn (to die for) as your sides.
Their ribs are great and finished with either a red sauce or a yellow mustard bbq sauce. As far as your BBQ choices it's shredded whole hog, and you can get a pepper vinegar base or traditional SC yellow mustard sauce. I prefer to mix the two.
Good white rice with amazing old-school homemade hash. The hash reminds me of my Papas. The BBQ is worth the drive, but…
Shealy's should be called BBQ House and Fried Chicken Spot. Shealy's has the best fried chicken I've ever had.
The…star of this show is the pulley bone. These you have to ask your waitress for. The glorious pulley bone is the juicy, tasty, white meat around the wish bone.
Pro tip, get a little bowl of their white gravy, add a couple squirts of Texas Pete, and drag that pulley bone meat through it. It is amazing. Pulley bones and white gravy from Shealy's are "Last Meal" worthy.
Salad bar has lots of choices, but let's face it I'm not at Shealy's for the healthy stuff. Desert could be great, but why waste the room?
Say it with me: "Pulley bone & gravy." You will not regret it.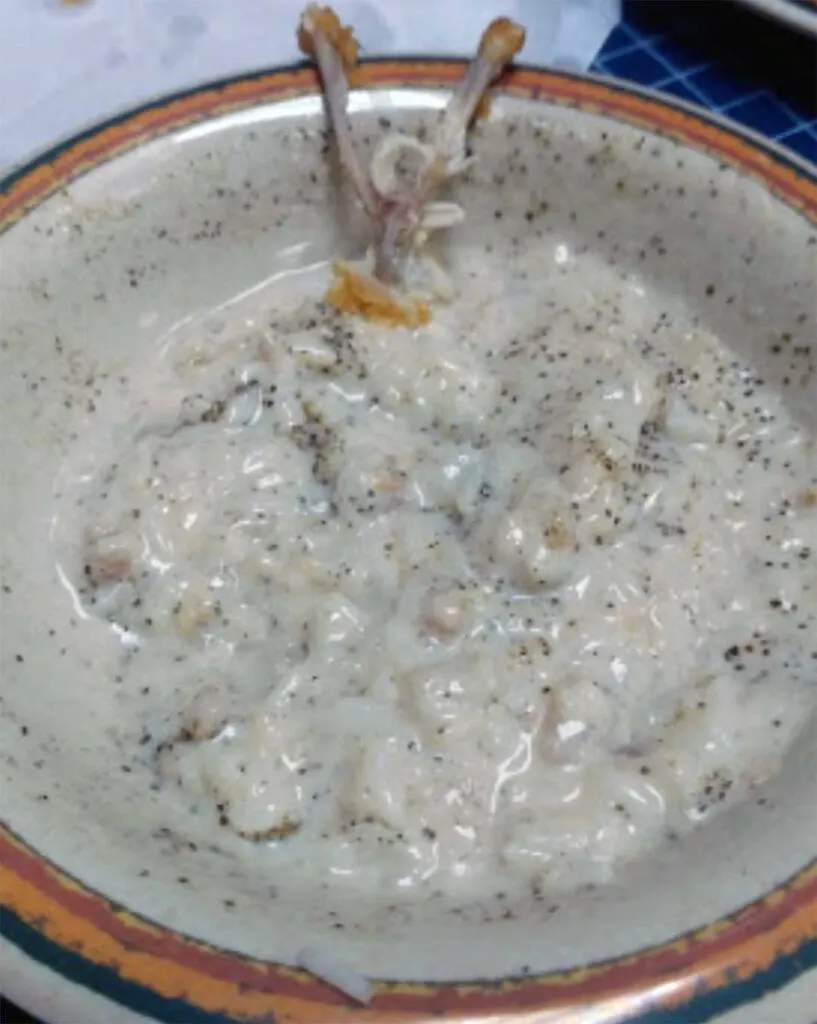 SC BBQ Association
Sure, folks on review sites often have great things to say about a place, but what about the folks who really know SC BBQ better than anyone? What about the folks who actually train the judges for SC BBQ competitions?
What do they think of this place?
The SC BBQ Association has named Shealy's one of the Top 100 BBQ houses in the state. Here is an excerpt from their review:
2009 marked their 40th year in business. All that should tell you something. What it tells most people is that the food and price at Shealy's can't be beat. Shealy's may be the only barbeque house in South Carolina where tour buses pull up and let customers out 50 at a time.
Shealy's is one of the largest, if not the largest, buffet in the state. Long lines of meat and vegetables spread out before you on their huge serving islands, plus there is a separate large fruit and salad bar. And then there are the dessert bar and the soft serve ice cream dispenser for those with a sweet tooth.
A trip to Shealy's is a must, if nothing else just for the experience. And when you do experience it you will probably want to experience it again.
Menu for Shealy's BBQ
Note: Menu prices and options are subject to change over time. Contact the restaurant for the most up-to-date information.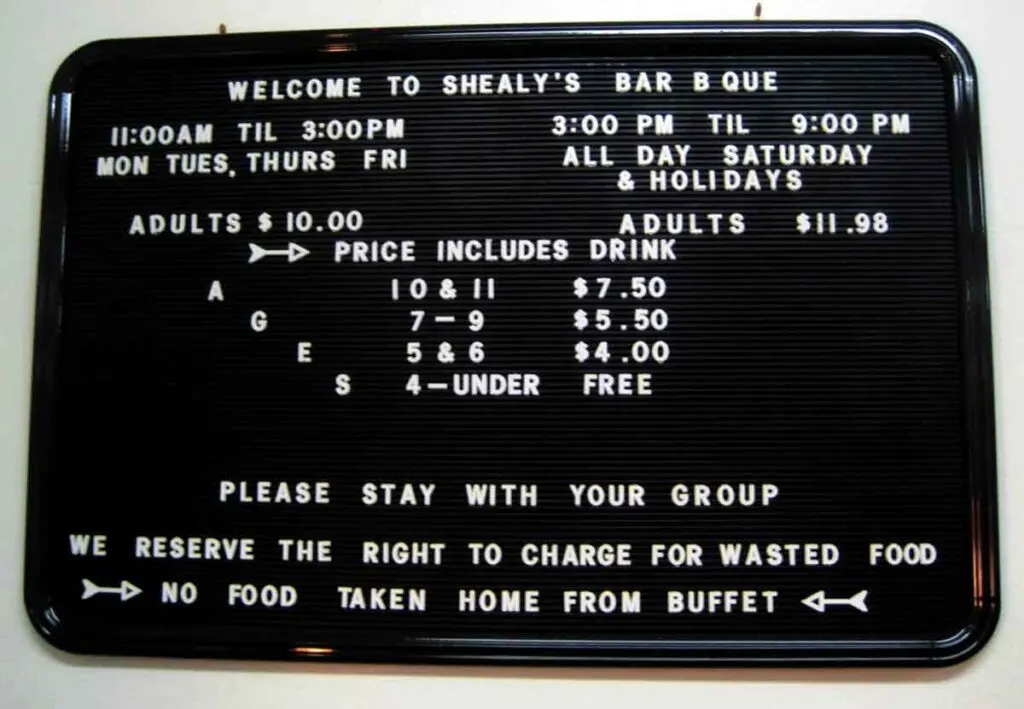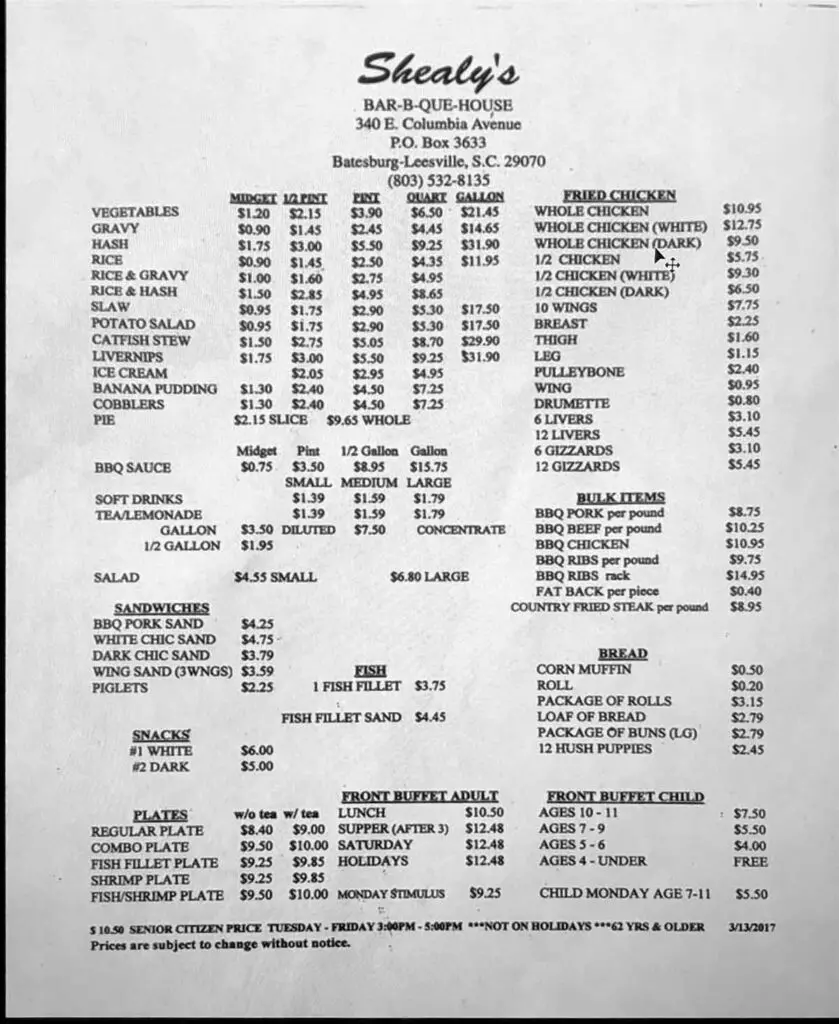 Location, Hours, Contact Info, and More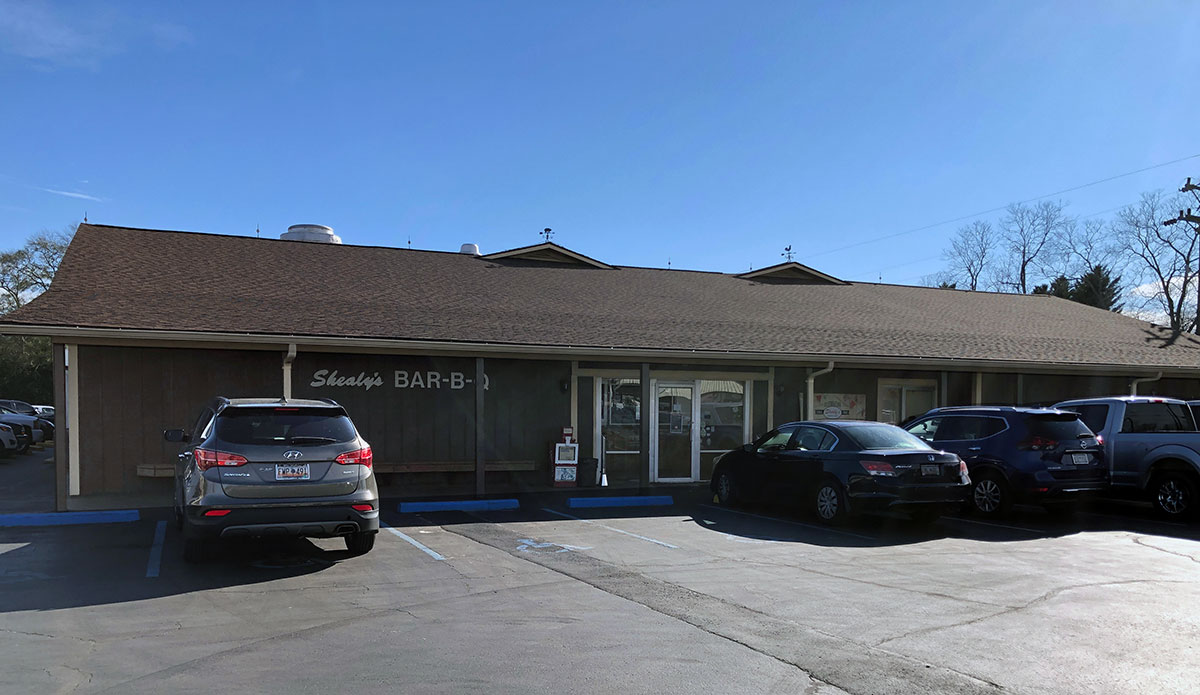 Map
Directions
Contact Shealy's Bar-B-Que
340 E. Columbia Avenue
Batesburg-Leesville,
SC
29070
Hours of Operation
| | |
| --- | --- |
| Monday | |
| Tuesday | |
| Wednesday | Closed |
| Thursday | |
| Friday | |
| Saturday | |
| Sunday | Closed |
Social Media
Review Sites
Features
Buffet, Cards and Cash, Hash, Heavy Tomato Sauce, Light Tomato Sauce, Mustard Sauce