The Dixie Pig in Tega Cay ***Permanently Closed***
This post may contain affiliate links to Amazon or other vendors I trust. Please read my disclosure policy. As an Amazon affiliate, I earn from qualifying purchases.
***Permanently Closed***
The Dixie Pig in Tega Cay offers great classic BBQ served with Southern hospitality!
We serve pulled pork, smoked chicken, ribs, catfish, and specialty sandwiches with made from scratch sides and desserts! Limited menu and bar 10 pm-midnight.
Chef Curtis Hines has a culinary background in Italian fine dining, but that doesn't mean he doesn't know barbecue.
"I grew up in North Carolina – THE place for barbecue," said Hines. Adding, "Eastern North Carolina barbecue is the best in the whole world."
While we tend to favor the BBQ options South of the Border, The Dixie Pig is not your standard North or South Carolina BBQ joint. "We fill the barbecue niche, but we're eclectic," Hines said.
His mother Virginia inspired his recipes. "My family ate two or three meals together every day. My mother was not trained, but I call her a chef. That's the way I grew up. My training is by osmosis."
What's on the Menu at The Dixie Pig
The menu at The Dixie Pig includes standard barbecue items like pulled pork, hash, slaw (red and white), macaroni and cheese and baked beans. They also serve St. Louis-style ribs. Brisket is a Wednesday-only special.
In addition to the Dixie Gold mustard sauce, barbecue lovers can try three other house-made condiments for their pork or chicken: the vinegar-based House, tomato-based Memphis Magic, or the Alabama White, a mayo, buttermilk and apple cider vinegar sauce.
Virtually everything is made from scratch using his own recipes for standards you've grown to love in SC BBQ restaurants.
The small but mighty dessert menu includes homemade banana pudding, peanut butter pie, and pecan pie.
However, the topper is a recipe Hines has been perfecting for 20 years, and the decadent Black Betty – a warm Krispy Creme donut topped with homemade cheesecake, then drizzled with tart raspberry and lemon buttercream sauces. Hines sprinkles Rice Krispies on top for added texture.
"It's my personal favorite," Hines said. "It's almost like a palette cleanser."
But, in the end, The Dixie Pig in Tega Cay is about the BBQ.
"You can't beat good Carolina barbecue," Sherwood said. "The food is so good, the sauces are fabulous and there's just so much customer loyalty."
Check out the full Menu at The Dixie Pig in Tega Cay
Get to know The Dixie Pig in this video from The Fort Mill Times
---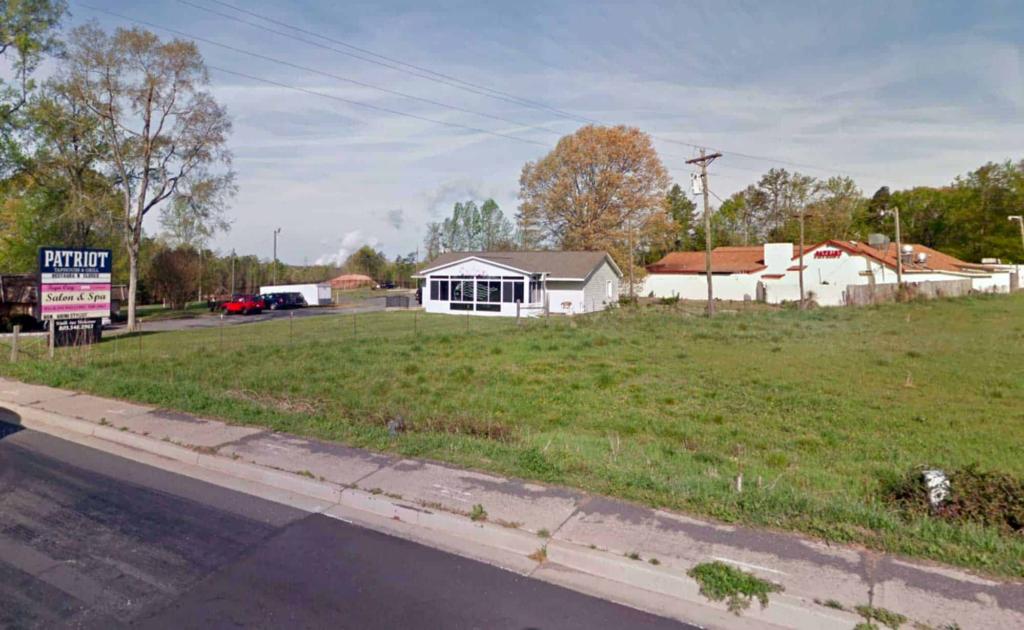 The Dixie Pig in Tega Cay ***Permanently Closed***
2150 Gold Hill Road
Tega Cay,
SC
29708
| | |
| --- | --- |
| Monday | |
| Tuesday | |
| Wednesday | |
| Thursday | |
| Friday | |
| Saturday | |
| Sunday | |
Features
Cards and Cash, Hash, Heavy Tomato Sauce, Mustard Sauce, Vinegar Pepper Sauce, White Sauce