Best dang Barbeque in these here parts! Home Style – Delicious
This post may contain links from which I earn a commission. Please read my disclosure policy. As an Amazon affiliate, I earn from qualifying purchases.
"Good food brings people together. Good food and a great atmosphere keeps them coming back," Whitney Salley wrote in her article in FITSNews. This sentiment perfectly encapsulates the experience at Farm Boy's BBQ. The restaurant has been a Midlands tradition for over 20 years.
Founder Wells Gibson used family recipes and award-winning techniques to provide home-style sides and delicious, slow-cooked-to-perfection meats.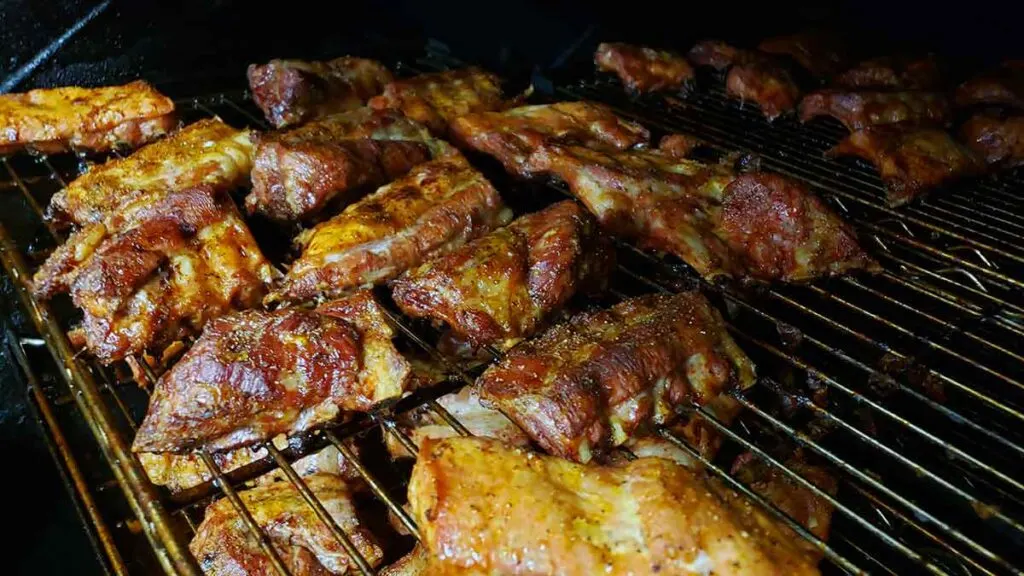 "Mr. Gibson, is a wonderful cook and Barbecue Master," current General Manager Riley Furman told Salley. "He and his wife initially started cooking for groups and catering. He retired from law enforcement in the late '90s and opened Farm Boy's Barbeque in Chapin — in a small building on the main drag, next to the railroad tracks. As the lines got longer and the already small building got smaller, he built this current location near Interstate 26."
The current team, led by Furman and current owner Kim Kirby, took over in 2016 and didn't change a thing.
The Food
Farm Boy's BBQ is renowned for its hand-pulled pork barbecue, slow pit smoked and sauced with either their in-house mustard sauce or pepper vinegar sauce. They typically use pork butts, but hams and half hogs are available upon special request.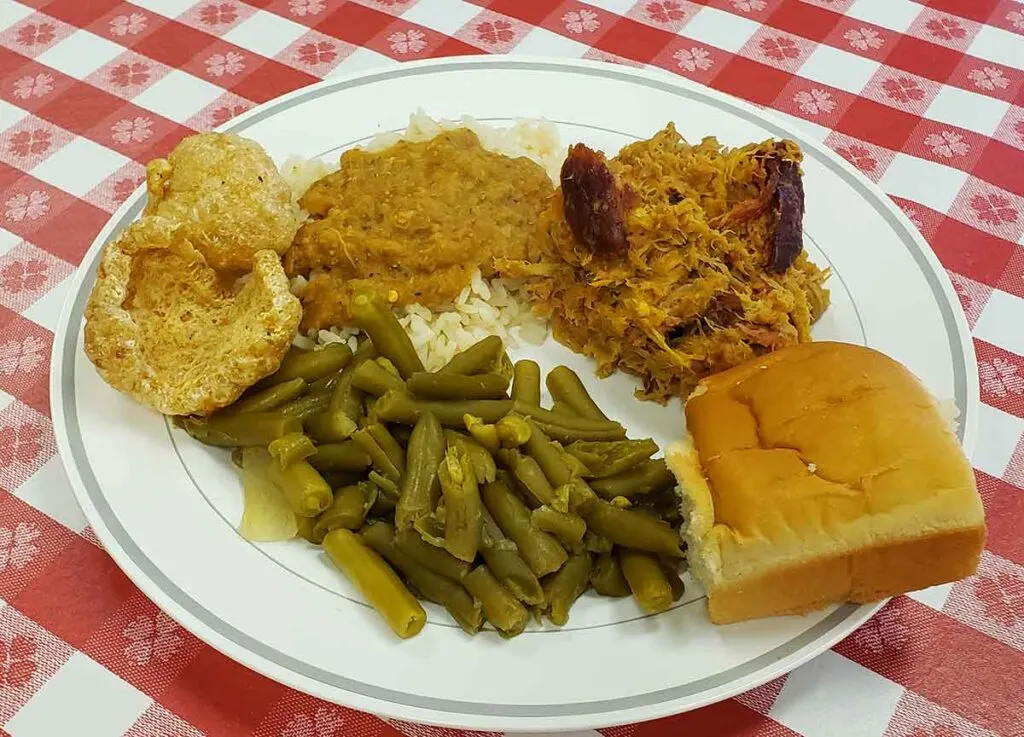 The mustard-based sauce recipe is a family secret that has been handed down for generations. A spicy vinegar & pepper "Low Country" sauce is also available. Either way, it is some of the best barbecue sauce anywhere around.
In addition to their famous pork BBQ, they also offer a variety of smoked meats, including barbecue chicken sauced with their house-made chicken sauce, ribs smoked with a dry rub then coated with their mustard base BBQ sauce, and smoked turkey dry-rubbed and basted as it cooks.
Farm Boy's smokers run on natural gas, with oak and hickory wood added to the pit for that authentic smoky flavor.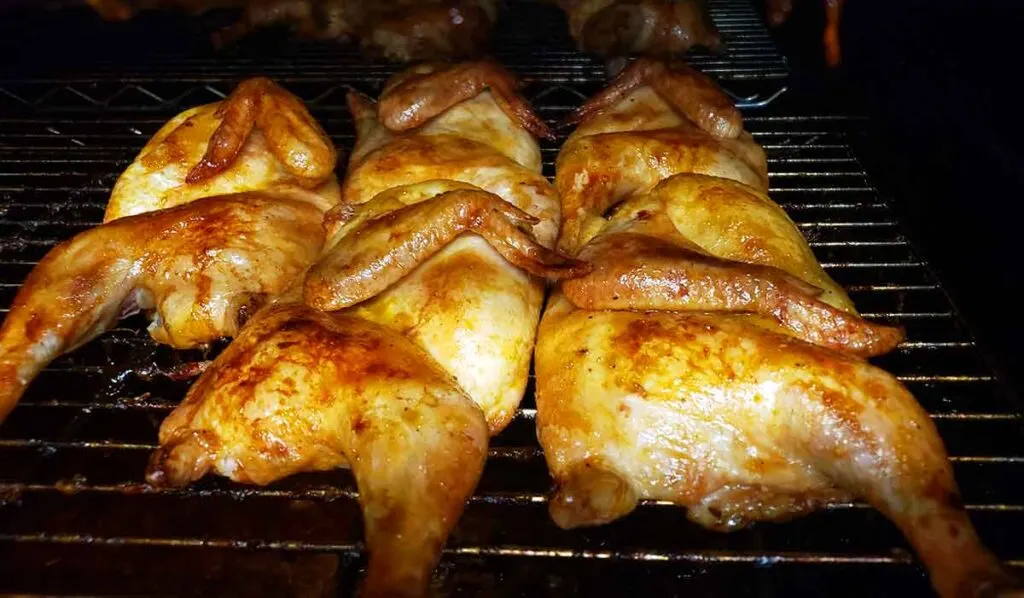 A buffet is available whenever the restaurant is open, offering an all-you-can-eat dining experience from Thursday to Saturday.
The buffet includes their famous hash, made of the finer cuts of pork, beef, onions, and potatoes. While most of their products contain stock, they do offer a veggie option for the buffet and have an allergen menu to accommodate guests with dietary restrictions.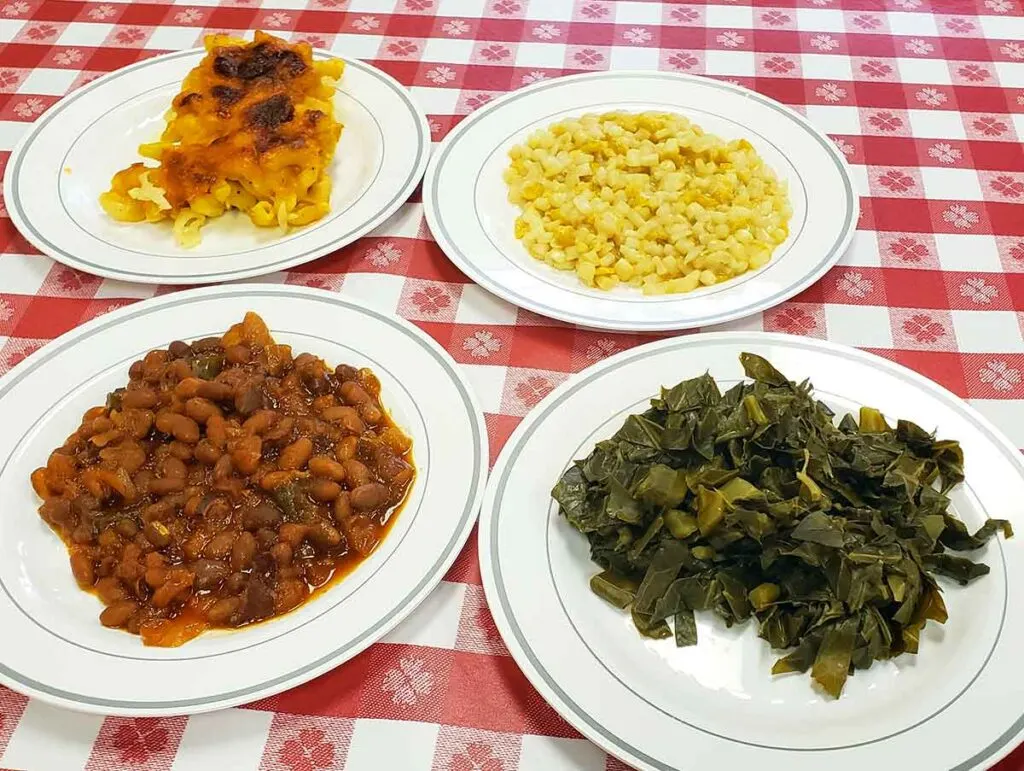 We serve home-style and delicious sides," Furman said, "with a very wide range of options, such as collards, limas, green beans, corn, baked beans, macaroni and cheese, rice, hash, stewed tomatoes and pepper milk gravy.
"We have fresh pork skins every day and piping hot hush puppies. Our french fries are also a hit. Our coleslaw and unique marinated slaw are popular as well."
Ribs, barbecued chicken, and nightly specials are served starting at 4:30 daily. The dessert menu at Farm Boy's BBQ features a variety of homemade treats. This includes banana pudding, cherry dump cake, and a selection of cakes such as chocolate, strawberry, lemon, funfetti, carrot, and spice cake.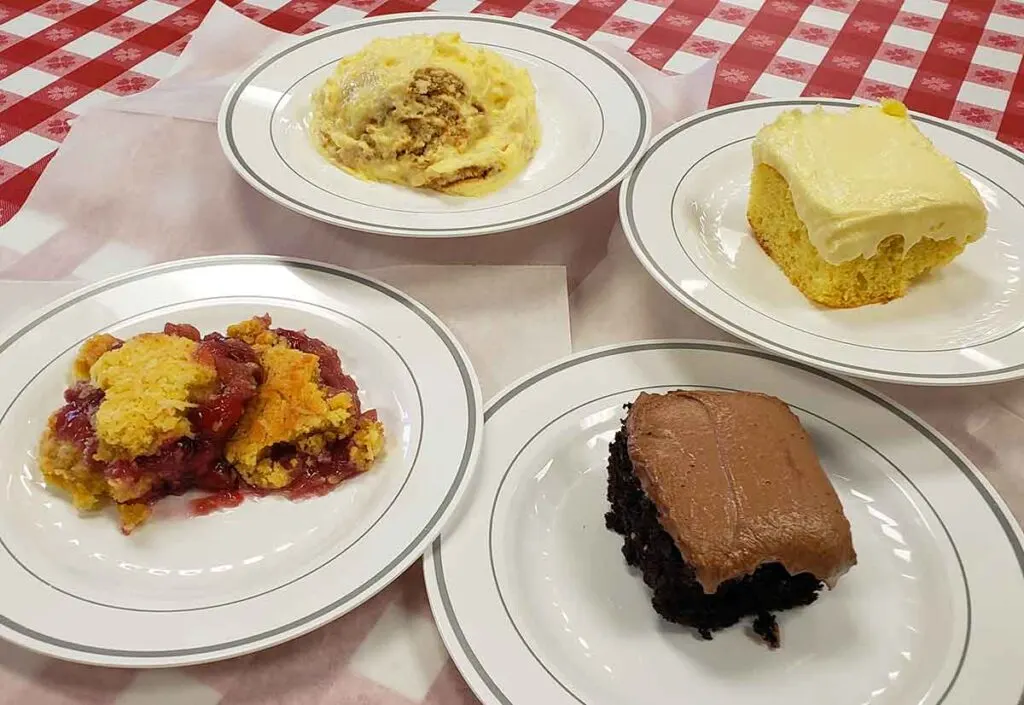 Specials
Thursday lunchtime is particularly popular due to the offering of fried pork chops. These are in high demand, with lines often forming outside the door.
Thursday evenings offer a family-friendly atmosphere with rotating specials. These include chicken and dumplings, catfish stew, meatloaf and mashed potatoes, fried chicken livers and gizzards, and smoked turkey with cornbread dressing and sweet potato casserole. These specials start at 5 p.m. and are crowd favorites, keeping the dining room, drive-through, and takeout bustling.
Friday lunch features buffalo and teriyaki wings, which are typically sold out by 1 p.m.
The Friday evening special is fried flounder and shrimp, served with tartar sauce and a fresh house-made cocktail sauce.
Saturday night is designated as wing night, accompanied by raw fries. The wings come in a variety of flavors, including buffalo, teriyaki, and calabash, with rotating options like zing, spicy barbecue, garlic pepper, hot teriyaki, lemon pepper, and garlic parmesan.
Special Dates
Farm Boy's BBQ is normally open Thursday, Friday, and Saturday from 11:00am-8:00pm.
They are also open the following days:
Labor day from 11:00 am-2:00 pm
Memorial day from 11:00 am-2:00 pm
July 4th from 10:30 am-2:00 pm
They are closed on the following days:
The week after the 4th of July and re-open the following Thursday
The week of Thanksgiving.
Payment and Contact Details
The restaurant accepts cash, credit/debit cards, and digital payments like Apple Pay, Google Pay, and Samsung Pay. For inquiries, you may reach them at 803-345-7600 or send an email to [email protected].
If you're taking a Road Trip on Interstate 26 or just happen to be in the area, drop into Farm Boy's Barbeque. Take Exit 91 and they are just a half-mile away.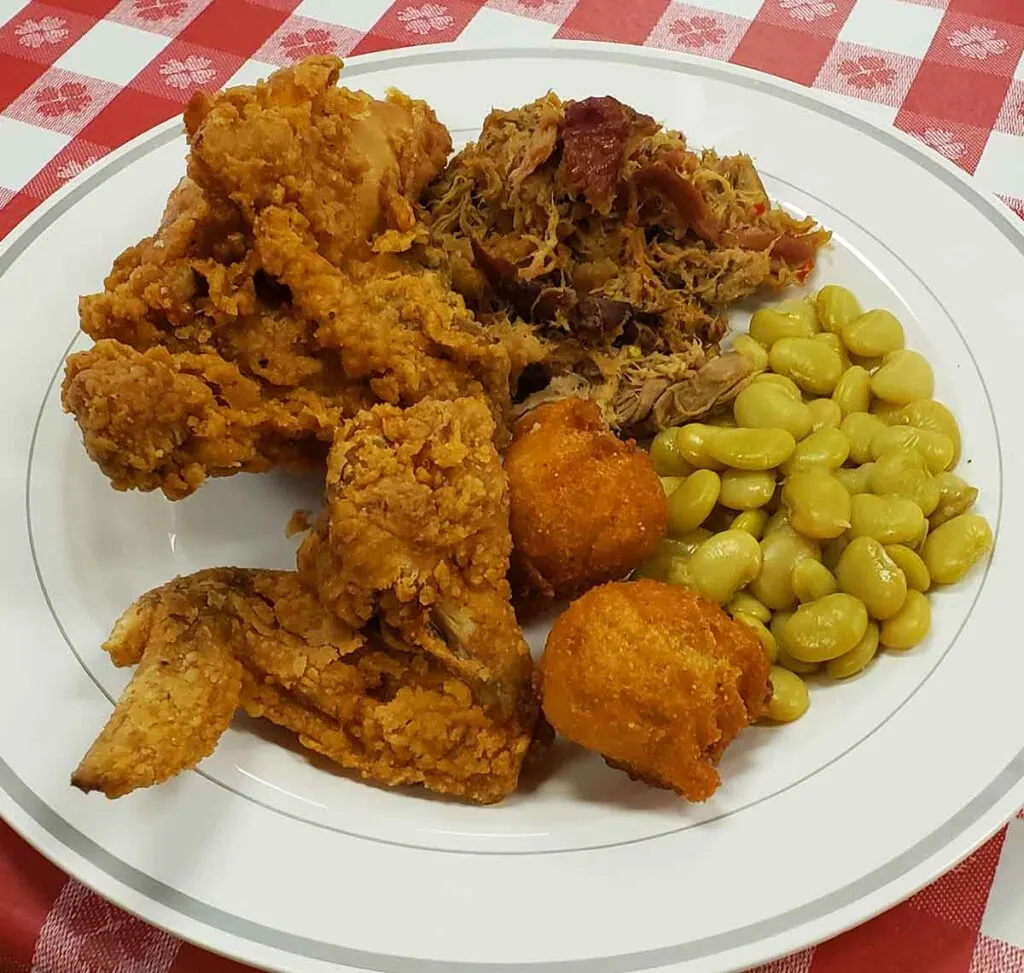 What Folks Are Saying
Google Review
Google's Local Guide Keith Johnson, publisher of over 60 Google Reviews, raved about his visit to Farm Boy's Barbeque:
Rarely are we tempted to rave about BBQ places or a buffet place, seen one you've seen them all BUT we were wrong! Farm Boy's is fabulous and the food is excellent.
Some of the best BBQ and hash we have ever eaten, wonderfully seasoned veggies, fried chicken, homemade potato chips, and the pork rind to top it all off. It is almost impossible to save room for their delicious selection of desserts. The facility is clean and the staff is attentive.
Wish we could give 10 stars! Can't wait to go on a Friday for their fish and shrimp!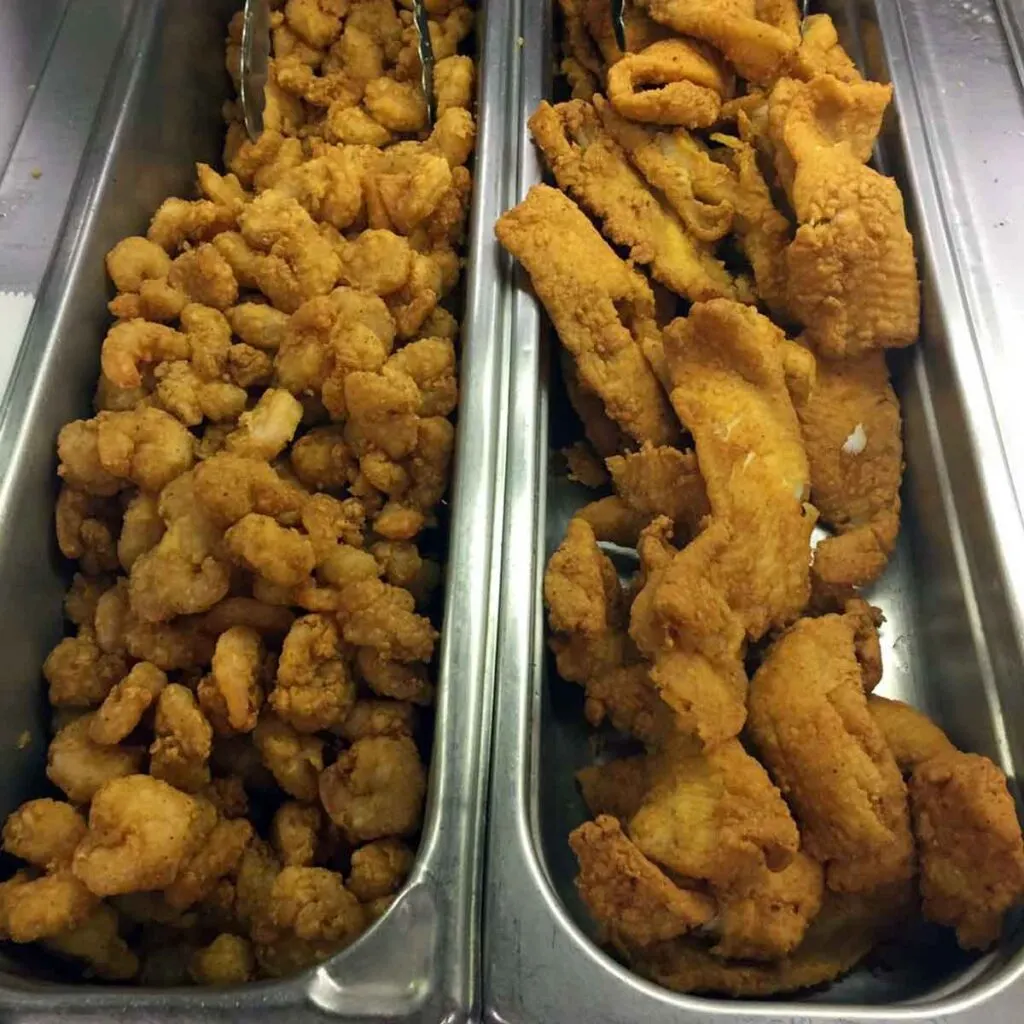 Yelp Review
Over on Yelp, Laura K, a South Carolinian by marriage, found her new favorite SC BBQ joint in Chapin at Farm Boy's Barbeque:
First off…I am a Yankee, but married to a SC native and we go back to visit every now and then. I absolutely LOVE Carolina BBQ (mustard-based) and THIS is my new favorite place! We've been to just about all of them, but this one has the best!
We met a friend for lunch and had the buffet at Farm Boy's Barbeque. Normally I hate buffet food, but it was great to be able to sample everything AND this all was very fresh tasting. The place was PACKED (with locals) and the food didn't sit out long before a pan was replaced!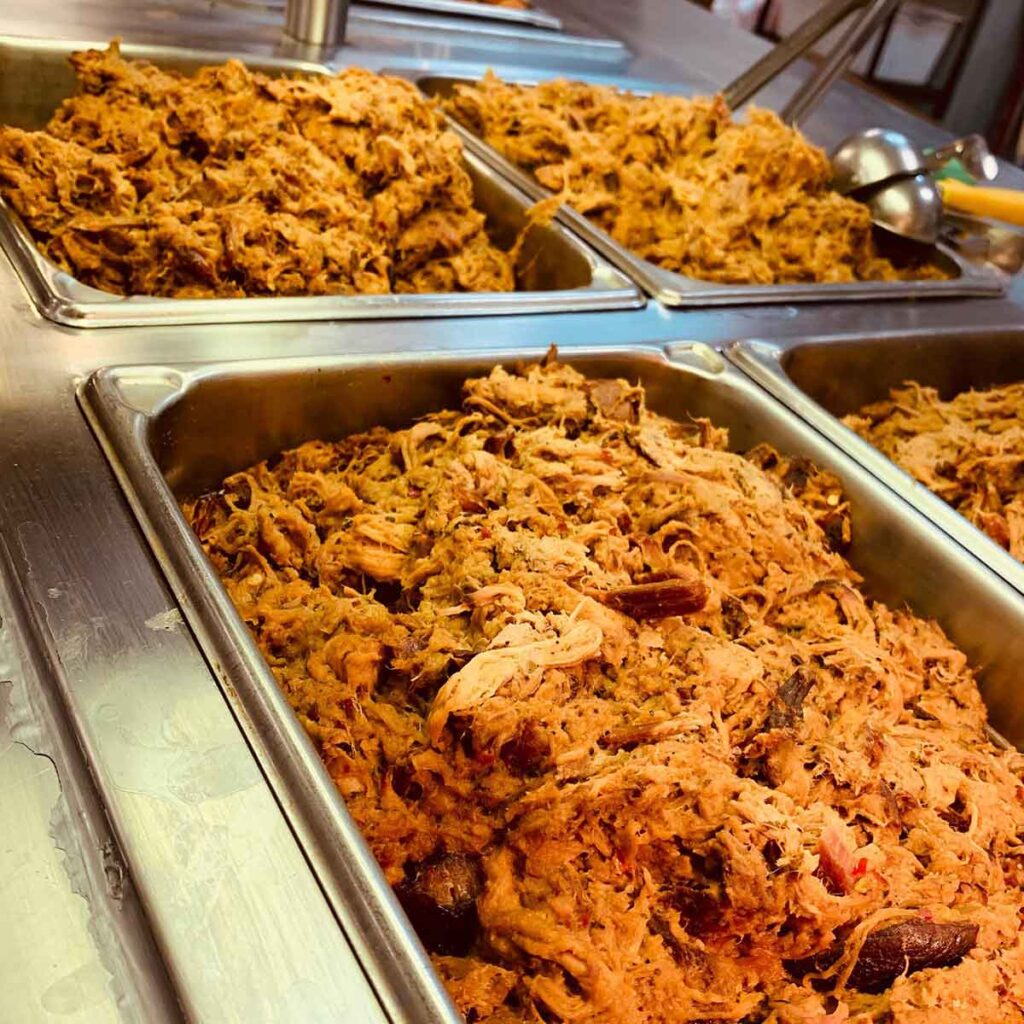 They serve mustard-based BBQ and also a vinegar/pepper BBQ that was FANTASTIC! The mac and cheese, lima beans, and green beans were delicious and my hubby said the cabbage and fried chicken were fabulous too. Don't miss the "dump cake" on the dessert bar!
Don't expect anything fancy in terms of atmosphere. You walk in, pay and sit wherever there is room at the large tables in the dining room. There are rolls of paper towels on each table for napkins and the servers will keep your drink full! The staff was very sweet and accommodating when I asked to buy a bottle of sauce to take home…they gave it to me in a squeeze bottle like they have on their tables because they don't "bottle" their sauce commercially.
In short, don't miss Farm Boy's Barbeque if you're a Carolina BBQ fan!
SC Barbeque Association
So, yeah, ok…these are just a couple of comments from review sites, but what about the folks who know SC BBQ better than just about anyone? What about the folks who actually host most of the BBQ competitions in SC and put their judges through an extensive training process? What do they think of Farm Boy's Barbeque?
The SC BBQ Association has named Farm Boy's Barbeque one of the Top 100 BBQ houses in the state.
Their review begins with the following line:
Farm Boy's Barbeque managed to get the top vote from several of our couple of hundred Judges when we polled them and asked them to list their top three barbeque houses in South Carolina.
Menu for Farm Boy's BBQ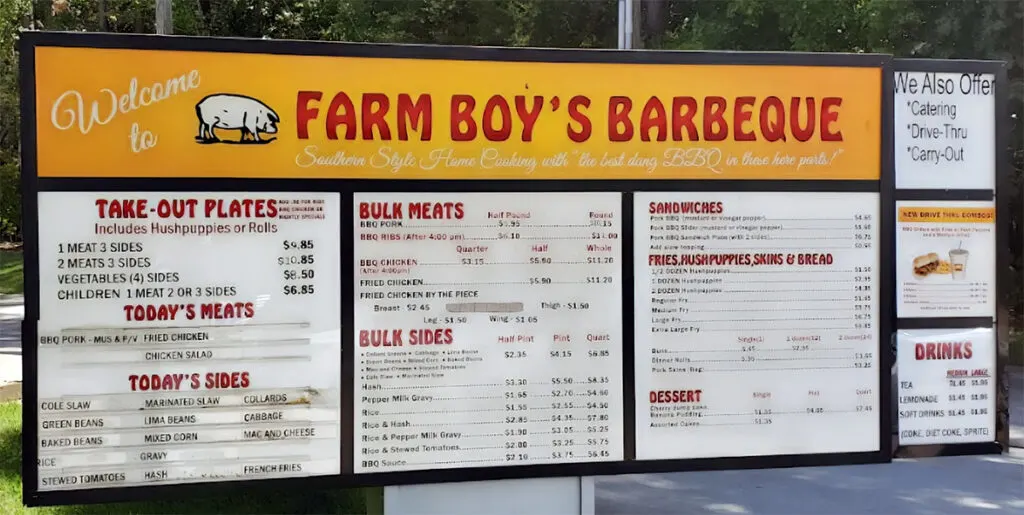 Location, Hours, Contact Info, and More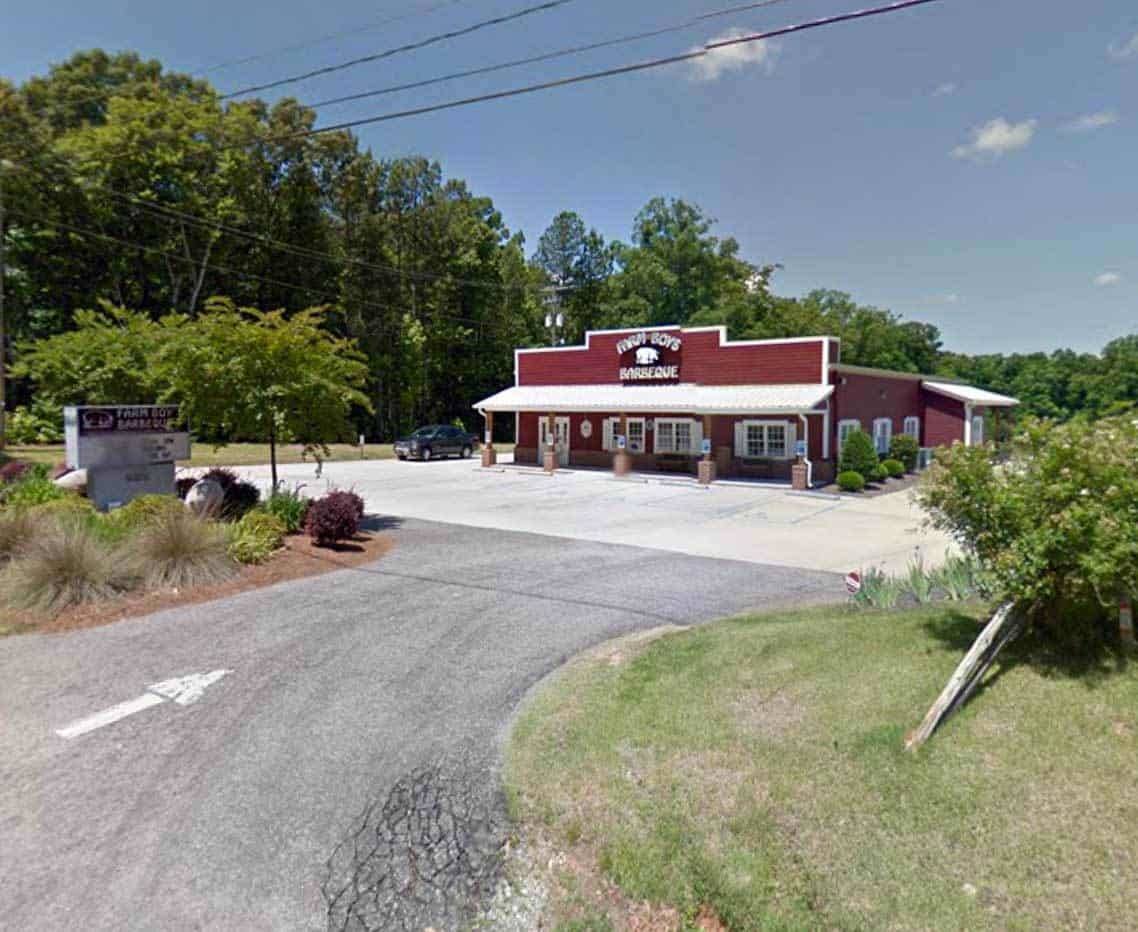 Map
Directions
Contact Farm Boy's Barbeque
525 Columbia Ave.
Chapin,
SC
29036
Hours of Operation
| | |
| --- | --- |
| Monday | Closed |
| Tuesday | Closed |
| Wednesday | Closed |
| Thursday | |
| Friday | |
| Saturday | |
| Sunday | Closed |
Review Sites
Features
Buffet, Cards and Cash, Hash, Mustard Sauce, Vinegar Pepper Sauce