Smoking Butt Heads BBQ in Spartanburg
This post may contain links from which I earn a commission. Please read my disclosure policy. As an Amazon affiliate, I earn from qualifying purchases.
Smoking Butt Heads BBQ in Spartanburg is the restaurant spin-off of a competition BBQ team that has competed across the country on the KCBS BBQ circuit. This location is the second for SBH BBQ. The original location remains open in Greenville.
They have had great success racking up numerous Grand Championships. SBH earned a ranking among the top teams worldwide, finishing 2 years in a row as a top 25 pork team in the world.
Owner Todd Smith has traveled the country competing in Kansas City Barbeque Society events. During this time, he has been victorious, winning more than 10 Grand Champions.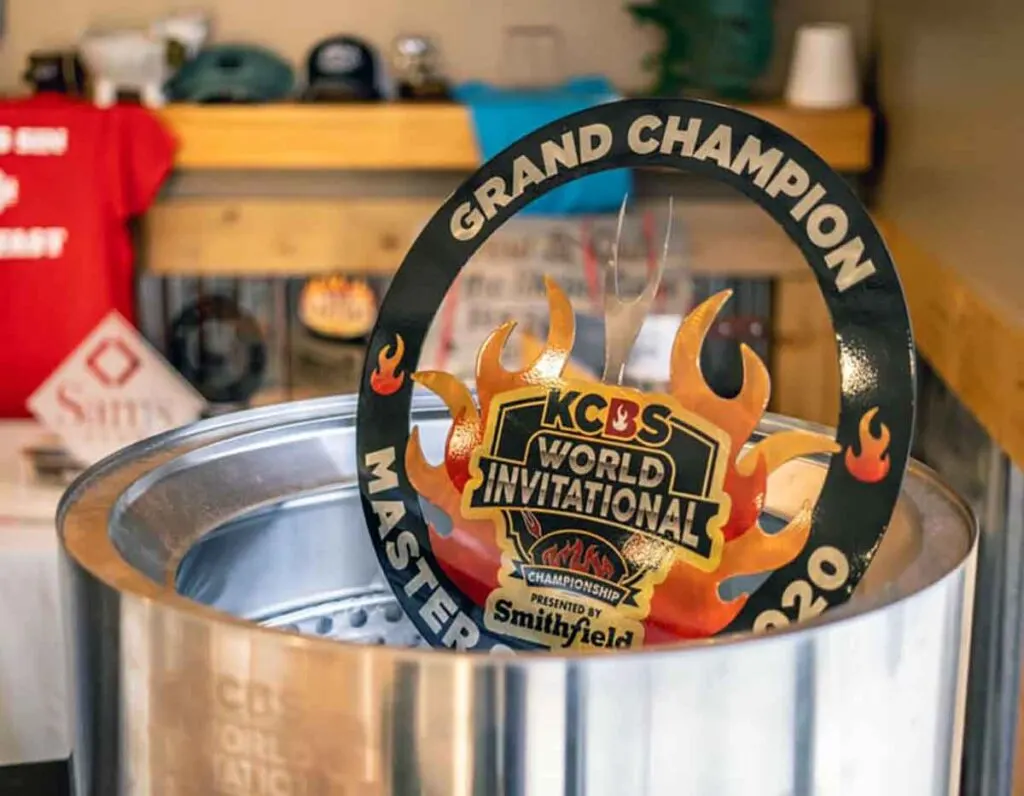 Ranked 15th in the world when he decided to open the restaurant, Smith's specialty is Texas-style brisket.
They have taken their experience and success from their first location and expanded for a concept that they felt was needed in the Spartanburg area. If you love SC BBQ with a Texas twist, you are in for a treat.
SBH BBQ Co's large Spartanburg location will offer St. Louis-style ribs, brisket, pulled pork, chicken, and house sausage. In addition, SBH serves loaded beans (which they call SOB Beans), the expected sides, and three house sauces.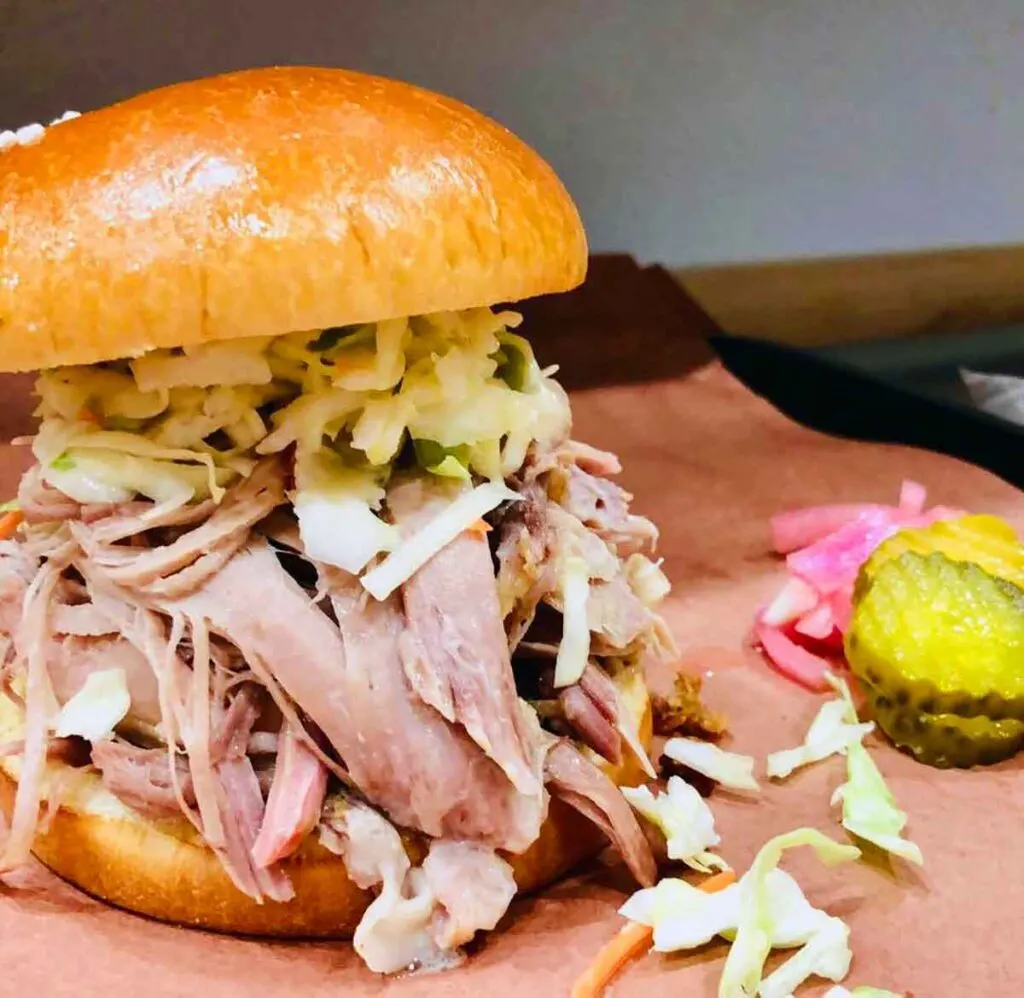 They will be happy to slice the meat in front of you. Samples will be plentiful.
What Folks are Saying
Google Review
With over 100 reviews on Google at the time of this writing and a star average of 4.6 out of 5, SBH BBQ Co. is off to a great start.
For example, Local Guide Matthew Deweese wrote the following about his experience at SBH BBQ Co.:
We just grabbed lunch here for the first time and really enjoyed it! It definitely passed the good smell test in my car bringing it back to the office.
I got the Smoked Turkey sandwich with a side of onion rings. The sandwich was huge so that was a nice surprise.
The girls at the register were very nice and attentive. They do have beer here which is sometimes hard to find at BBQ places. I will have to go back to try that portion of it.
My only complaint which isn't a huge deal is that there are no sauce containers that have tops for when taking food to go. Other than that, I really enjoyed the experience here!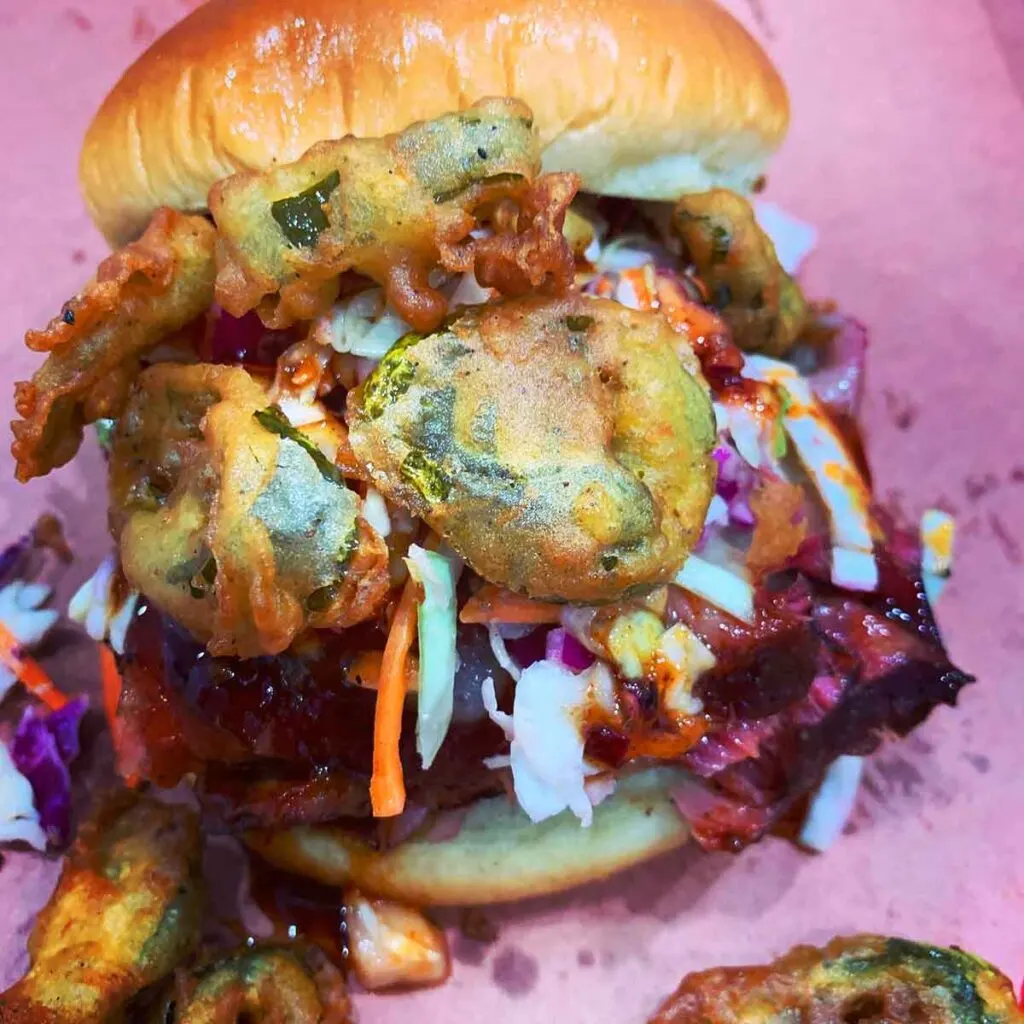 Yelp Review
Over on Yelp, Allen D reported he and his wife had a fantastic all-around experience at SBH BBQ Co.:
Have heard for a while that this place has the best BBQ in the area and boy do they ever.
My wife and I got there just after they opened. We were welcomed with a friendly greeting.
I ordered the judges plate and my wife got the nachos. Sides of Mac n chz, spicy coleslaw, and sweet potato crunch.
Everything – and I mean everything – was INCREDIBLE.
Ribs were some of the best I've had anywhere and honestly the same for the rest of the meats I got. Brisket was to die for, the sausage was just unreal and the pork medallions may have been the star of the show.
What a fantastic experience, and I can't wait to come back again. Definitely the best all around BBQ experience in the entire upstate of SC.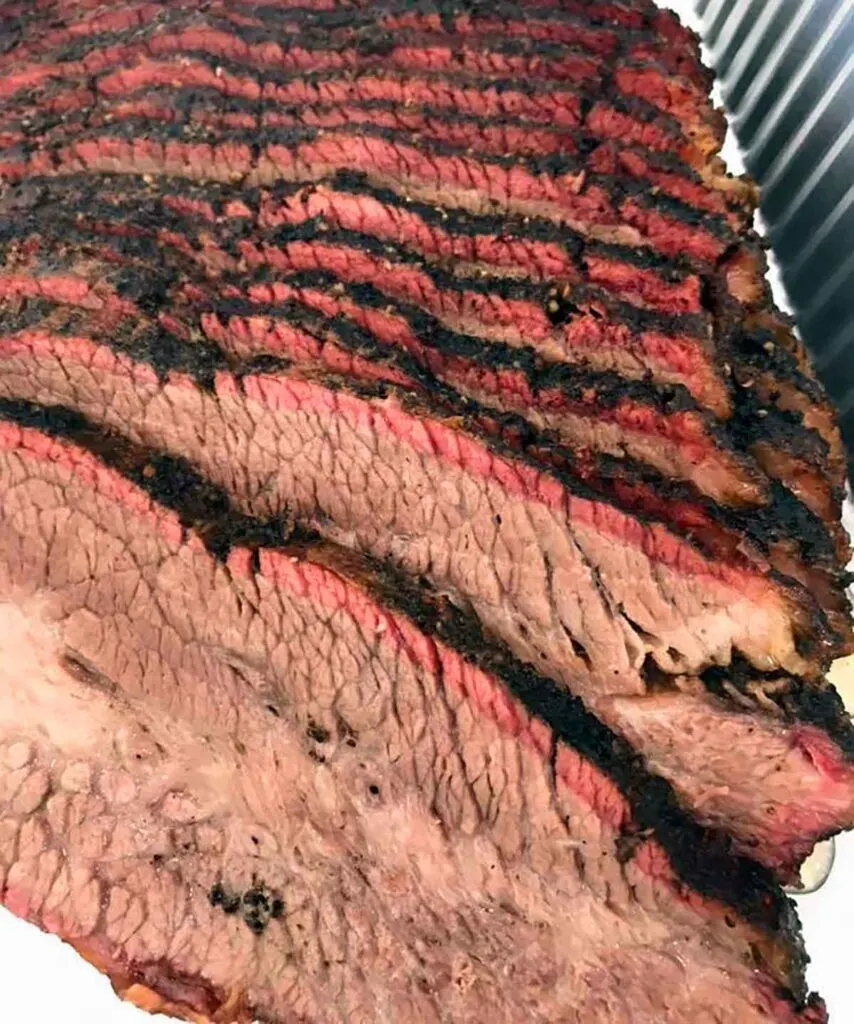 Menu for SBH BBQ
Note: Menu prices and options are subject to change over time. Contact the restaurant for the most up-to-date information.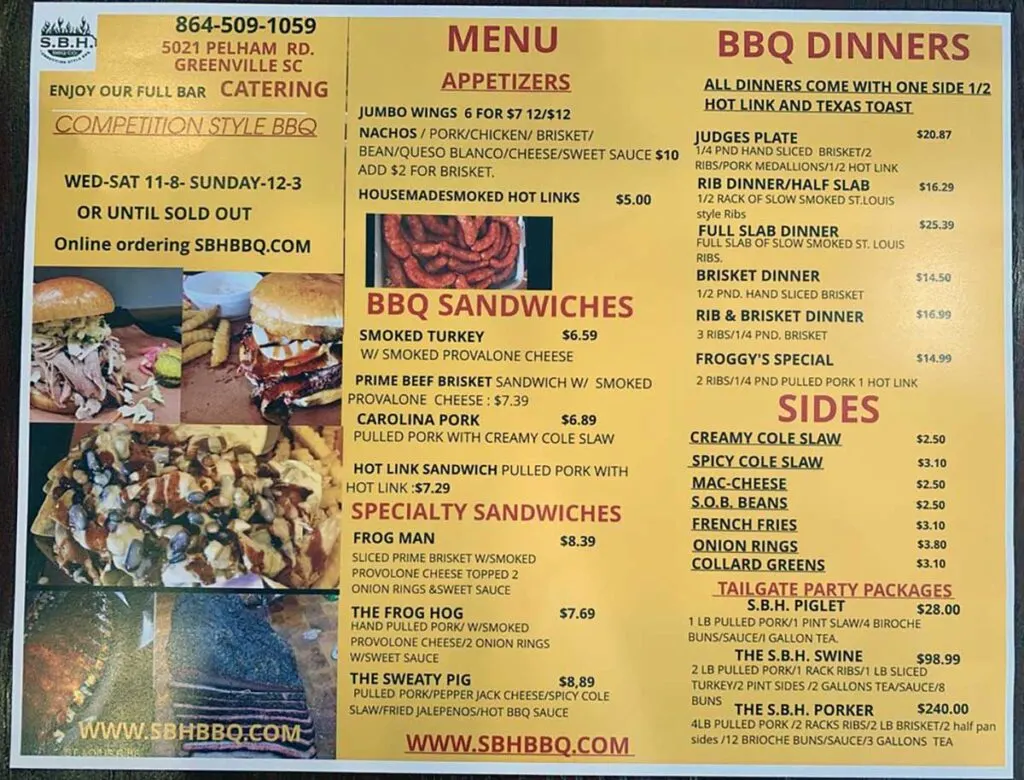 Location, Hours, Contact Info, and More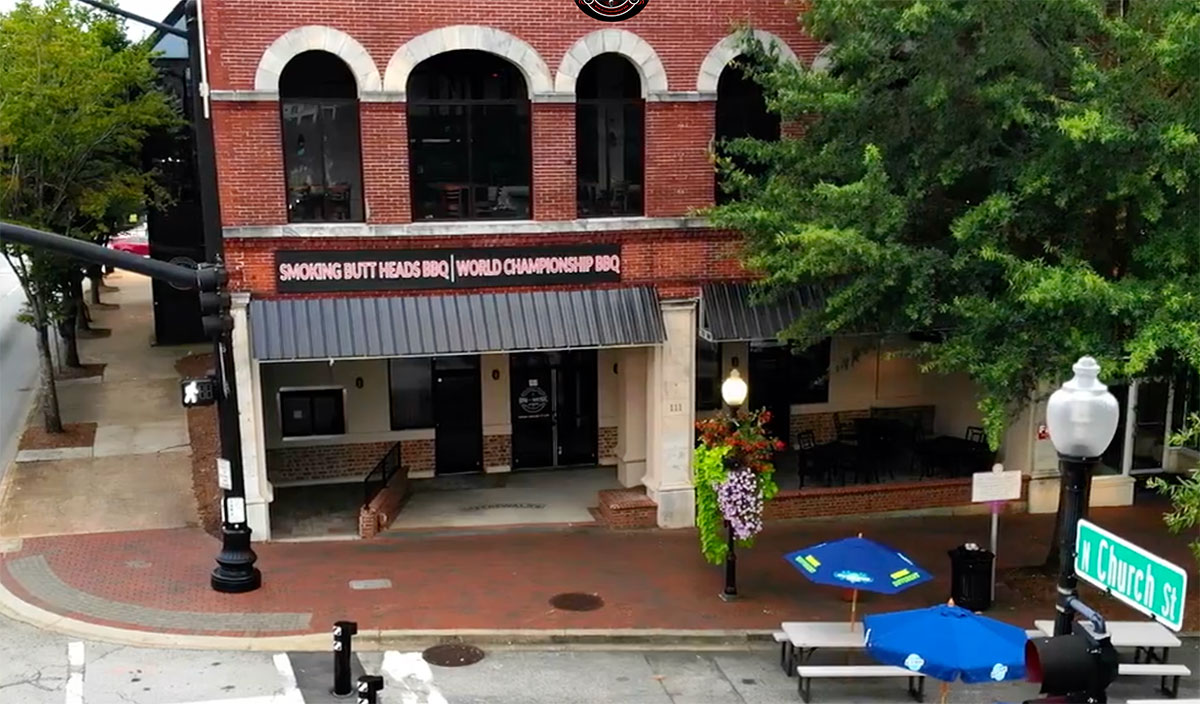 Map
Directions
Contact Smoking Butt Heads BBQ in Spartanburg
111 West Main Street
Spartanburg,
SC
29306
Hours of Operation
| | |
| --- | --- |
| Monday | Closed |
| Tuesday | |
| Wednesday | |
| Thursday | |
| Friday | |
| Saturday | |
| Sunday | |
Review Sites
Features
Cards and Cash, Heavy Tomato Sauce, Light Tomato Sauce, Vinegar Pepper Sauce