This post may contain affiliate links to Amazon or other vendors I trust. Please read my disclosure policy. As an Amazon affiliate, I earn from qualifying purchases.
Beach Bums Barbecue: Rising From the Ashes
The Dickinson family of seven has had its fair share of trials, rather than dwelling on their problems they took chance and created Beach Bums Barbecue.
To some the family might be familiar for something other than their food. Years ago, the family was on the television show Extreme Home Makeover; the Dickinson family's home had been riddled with mold that made it unsafe for their children.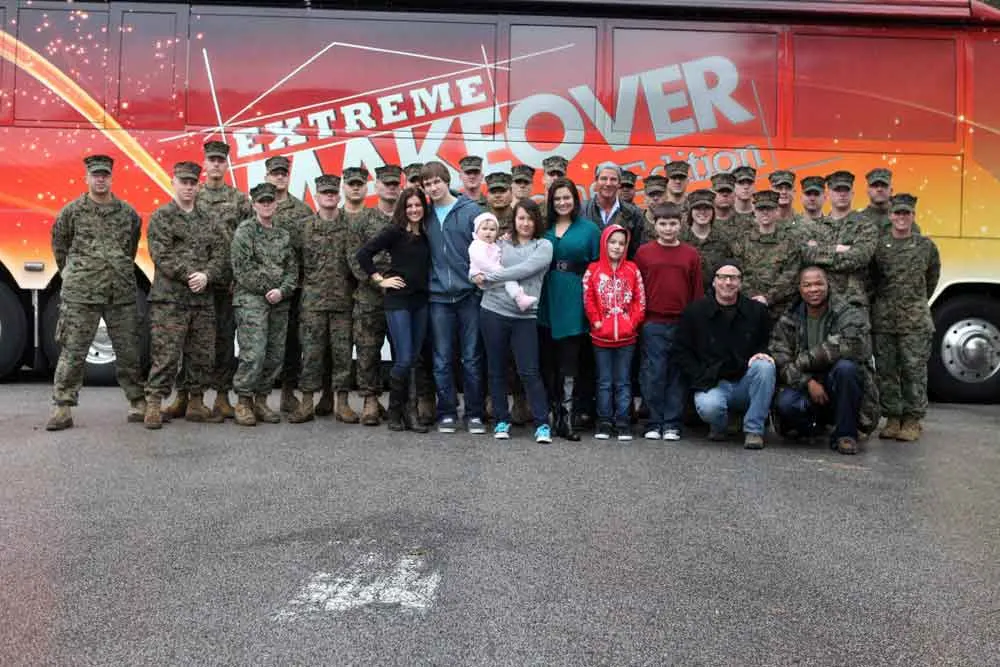 After the remodel, the family thought tragedy was behind them until 10 years later when their renovated home caught fire.
Many would have felt defeated but the Dickinsons decided to follow a long-held dream. Bill, a Marine veteran, always loved to cook and wanted to own a barbecue restaurant.
Dream Becomes Reality
Bill Dickinson's dream became a reality with Beach Bums Barbecue.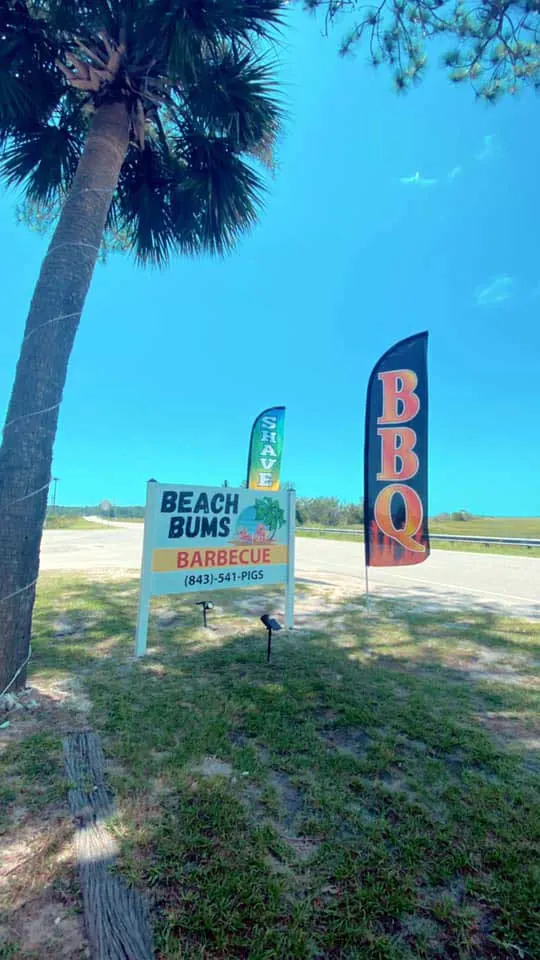 The Beaufort-based restaurant has quickly become a favorite among locals and visitors to the Harbor Bridge area, including Fripp Island, Harbor Island, Hunting Island State Park, and the nearby campground.
You'll find your regular barbecue staples like St. Louis-style barbecue plates, pulled pork sandwiches, hash, and brisket.
But standouts include their rib tips, pork sliders and a new hoagie masterpiece that includes a sausage link smothered in Master Pimento Cheese and Jelly Fish sauce, one of their signature sauces.
Speaking of the Jelly Fish sauce (mild tomato base), there are others like Man of War (spicy tomato base), Dolphin Kiss (mustard base) and Shark Bite (spicy mustard base). There's a sauce for everyone!
Bill is the master behind these premium sauces and the tender, savory meats that are cooked nearly 12 hours each day.
In addition, Bill offers a classic pork and beef based SC barbecue hash. Similar to the hash you might find in the Upstate of SC, Bill's hash is a string hash, not ground like most of what you'd typically find in the Lowcountry.
(Check out this Upstate-style hash recipe, similar to Bill's.)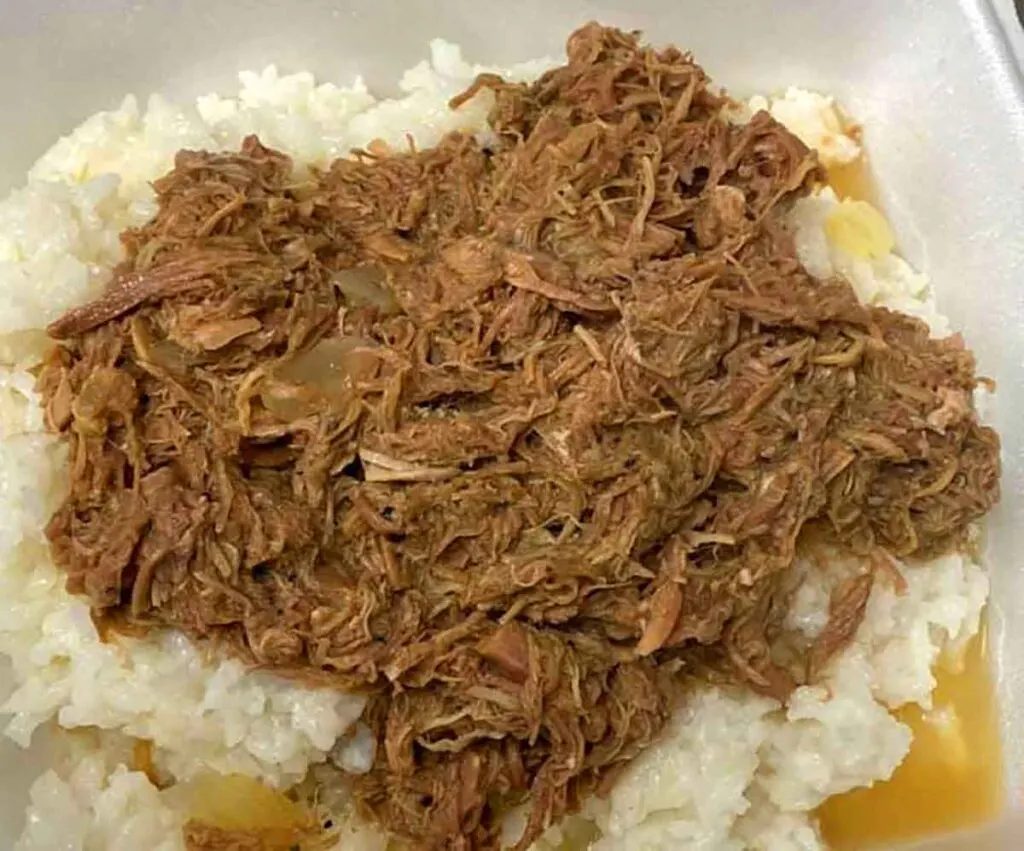 He starts his smoker around 7 a.m., well before the restaurant opens. Once lunchtime hits, hungry customers can expect fall-off-the-bone ribs, cheesy macaroni from a slow cooker (thanks to Bill's wife India), and baked beans that include a secret ingredient, maple syrup.
Beach Bums offers catering, delivery, online ordering, and you can choose from a variety of boxed meals that are available on-the-go.
The Sweet Room
They also have something to satiate your sweet tooth. In fact, they have an entire portion of the restaurant designated as their dessert room where you will find 20 flavors of Hawaiian ice and a number of ice cream flavors.
A convenient walk-up window located in the Sweet Room is available to grab your cold treat on-the-go.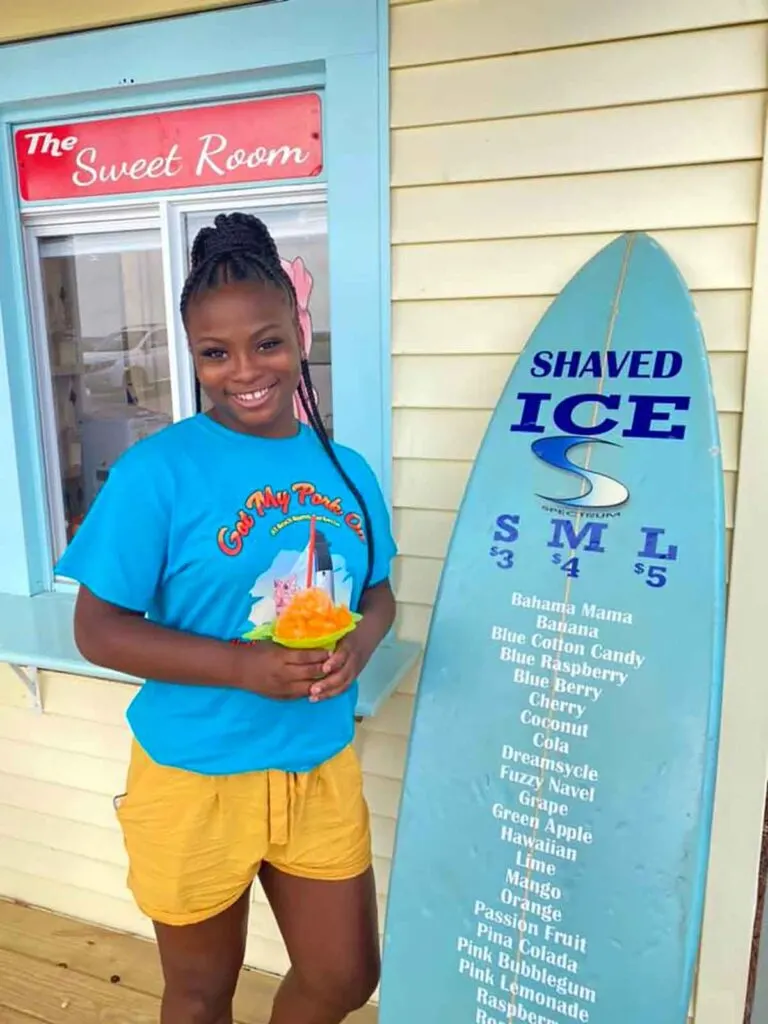 Homemade favorites like coconut crème pie, key lime pie and banana pudding are also offered on the regular menu. And there's even more sugary goodness offered from Savannah's River Street Sweets like an assortment of pralines, bear claws, salt water taffy, glazed pecans and peanut brittle.
Beach Bums Barbecue is the perfect restaurant for the entire family. A big draw for kids is an outside game area that features Connect Four, Jenga, and corn hole.
Here's what others are saying.
What Folks are Saying about Beach Bums Barbecue
Google Review
Among the Google Reviews, Local Guide Robert Buchanan took a chance and loved what he discovered:
Went to Beach Bums shortly after they opened hoping for great things, and boy was I not disappointed.
Coming from Burton, they're a little far out of the way, but it was well worth the extra travel to make it.
We ordered one platter of ribs, one platter of chicken, and a pulled pork sandwich meal. Everything was absolutely divine, and worth a second trip.
My only complaint is that the sides were a little on the small side for the price, but the flavor made up for the size.
By far the best barbecue in Beaufort County! I'm looking forward to going back!
Yelp Review
Over on Yelp, Chef Gary C, a man who knows good food, loved what he found at Beach Bums Barbecue:
PLEASANTLY SURPRISED!
This Newly opened family run business really surprised me in more ways than one. The children were in TOTAL CONTROL of the register and drinks.
Clean, neat, place to eat a DELICIOUS BBQ lunch or dinner. My biggest complaint about BBQ in the area is that it's overly greasy and lacks a smokey flavor. Not so here.
I ordered the St. Louis Plate that comes with two sides. I chose Mac n cheese and coleslaw. The Mac n cheese was homemade and very good. The coleslaw was fresh, and very good; however, I prefer a little more sweetness to mine.
Now the Kicker!!!
Perfectly cooked ribs with a nice hint of smokiness. Tender pieces of quality rib meat that fell right off the bone. And it WASN'T swimming in a pond of GREASE!!!
Service was SWIFT, efficient, and the welcome was warm. I can't wait to come back and try their chicken. They will be offering live music, so call!
My new Hotspot! A Chef Gary must-visit! Enjoy!!!
Menu for Beach Bums Barbecue
Note: Menu prices and options are subject to change over time. Contact the restaurant for the most up-to-date information.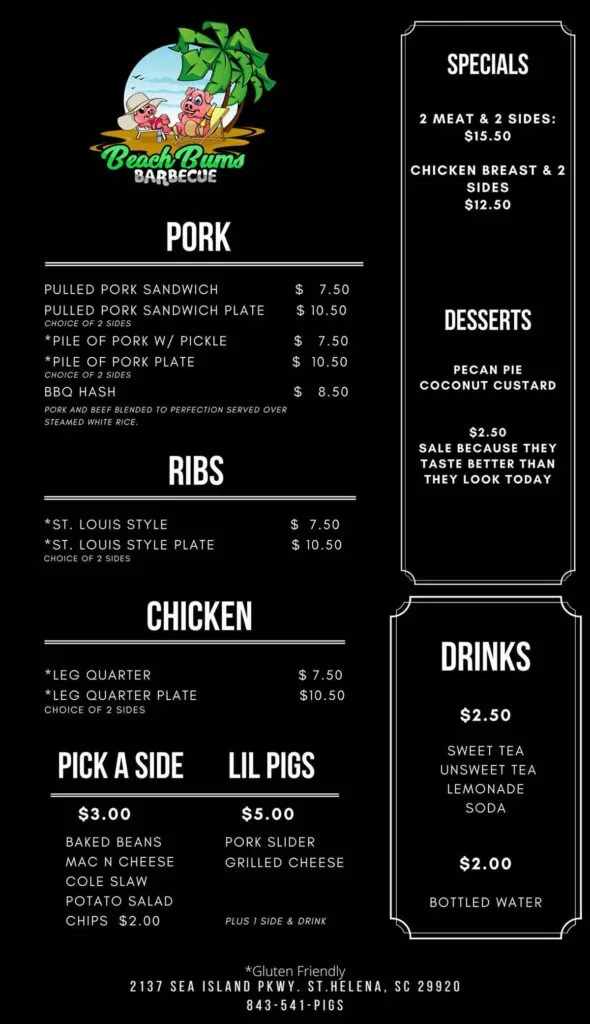 NOTE: Beach Bum's hours are seasonal, given the nature of tourism and beach traffic. Plus, they have been known to sell out early. Be sure to call ahead to confirm they are open.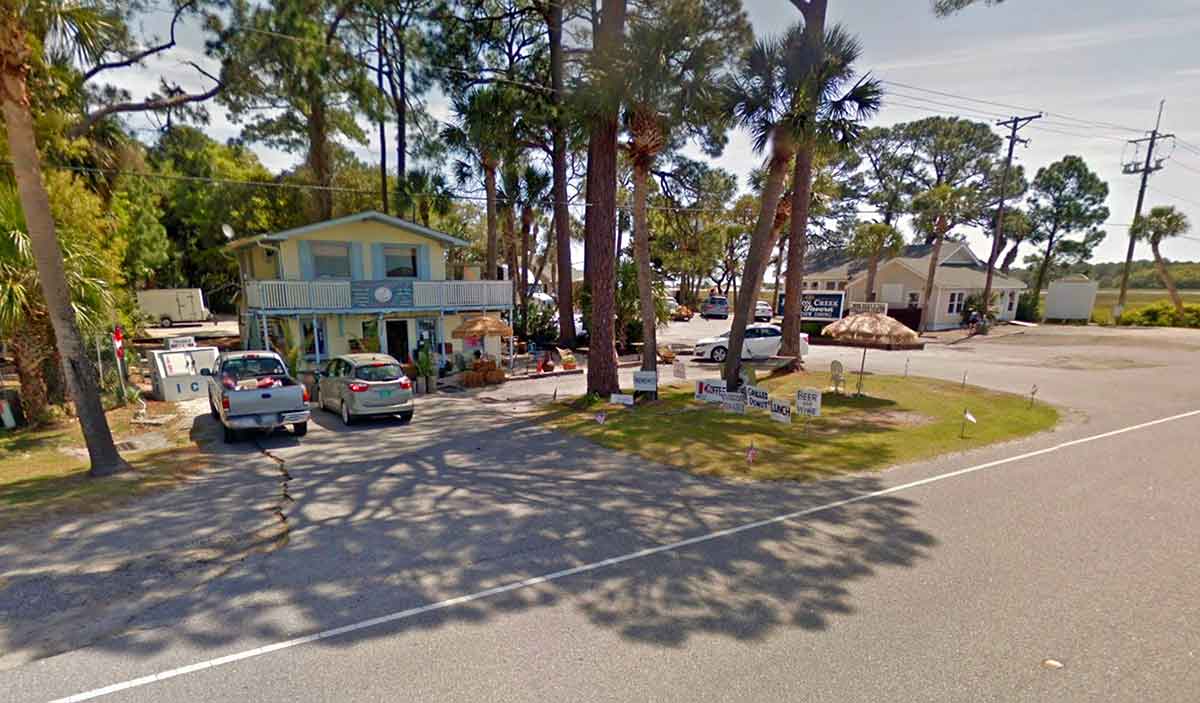 Beach Bums Barbecue
2137 Sea Island Parkway
Beaufort,
SC
29920
| | |
| --- | --- |
| Monday | Closed |
| Tuesday | |
| Wednesday | |
| Thursday | |
| Friday | |
| Saturday | |
| Sunday | |
Social Media
Review Sites
Features
Cards and Cash, Hash, Heavy Tomato Sauce, Mustard Sauce