Ward's Bar-B-Que on Liberty
Ward's BBQ is a Sumter and SC BBQ legend.
Many say that Ward's BBQ makes the best hash in the state. Unless you are a South Carolina native, "hash" is probably not what you think it is.
Hash, an authentic SC BBQ product that is unique to our state, is what some think of as a pork gravy, often served over rice. Even within various regions of SC, the hash varies.
While you are likely to find a yellow hash in the Midlands and a beef hash in the Upstate, you will find something different here. Ward's serves a pork-based red hash,
Ward's also offers pulled pork, ribs, and chicken.
If you are making your way around the area and are in the mood for good BBQ, this is the choice to make. Pulled pork sandwich will have you coming back time and time again.
The hush puppies are simply awesome, and the hash and rice…simply amazing.
The simple fact is that Ward's is the place to stop for an authentic SC BBQ experience.
What They're saying about Ward's BBQ
In her 5-Star review on Yelp, Melinda A wrote the following about Ward's:
"Ward's BBQ is awesome! I go there every time I am in Sumter, the same lady waits on me each time! LOL
"Get take out — because this is just a very BASIC restaurant — their dining area kinda looks like a deli. The BBQ is fresh, tender, and melts in your mouth. It's vinegar-based and not overly seasoned, so always ask for extra sauce.
"I really go for their hash. I don't know how to describe it as anything other than delicious.
My sister likes their sandwiches with BBQ and coleslaw. And their hush puppies are tasty treats.
"They have a VERY busy lunch counter, so don't expect anything other than "can I help you?" from the staff, but if you explain what you want, you will be fully accommodated.
They are actually quite nice, just busy.
"If you like vinegar-based BBQ, you won't be disappointed at Ward's Bar-B-Que!
"Enjoy!"
If you love SC BBQ like we do, we are confident that you will find Ward's to be an authentic SC BBQ experience.
---
Menu for Ward's Bar-B-Que on Liberty
Note: Menu prices and options are subject to change over time. Contact the restaurant for the most up-to-date information.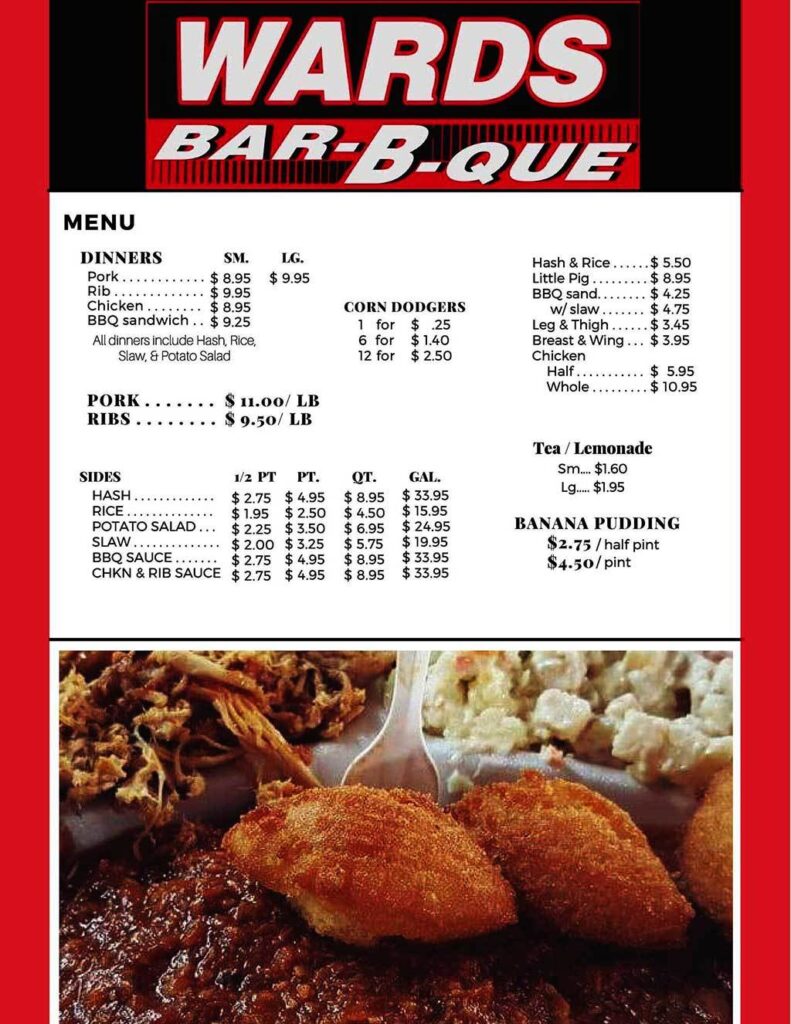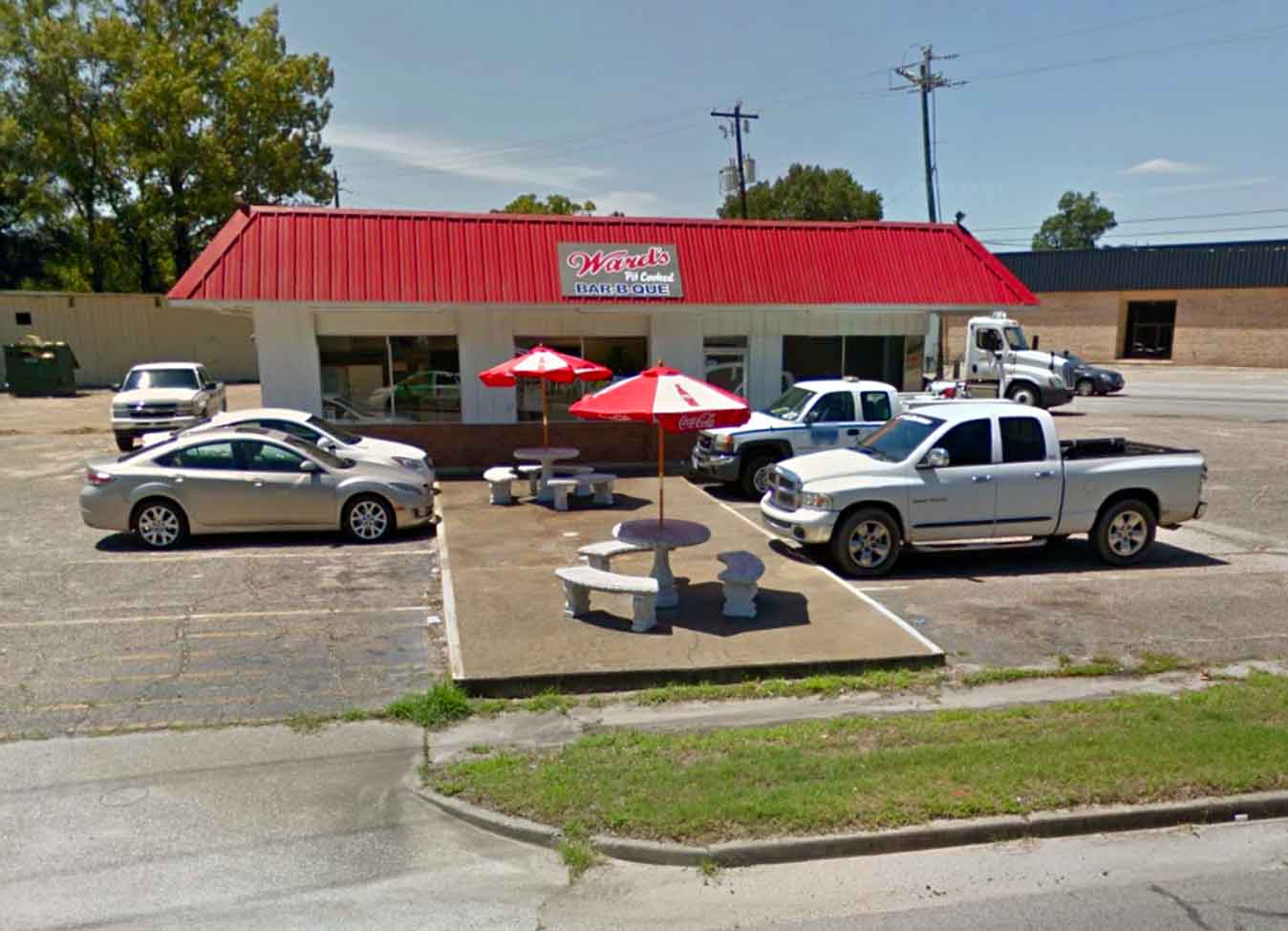 Ward's Bar-B-Que on Liberty
416 E Liberty St
Sumter,
SC
29153
| | |
| --- | --- |
| Monday | Closed |
| Tuesday | Closed |
| Wednesday | Closed |
| Thursday | |
| Friday | |
| Saturday | |
| Sunday | Closed |
Social Media
Review Sites
Features
Cards and Cash, Hash, Vinegar Pepper Sauce