Bearded Bros. BBQ ***Permanently Closed***
Serving up smoke, sides, and smiles!
Chef Dan Pope has been on a search for tasty, delicious, and smoky Texas-style barbecue in the Upstate for years, and finally decided to try it for himself. After lots of practice, God's will to open, and compliments here and there, Bearded Bros. BBQ came to be.
After more than a year of developing recipes and establishing a following, Dan Pope and his partners knew it was time to bring Texas-style barbecue to Spartanburg.
Bearded Bros. BBQ at 827 Union St. specializes in hardwood-smoked meats. Like in the Lone Star State, they serve everything with bread and brisket.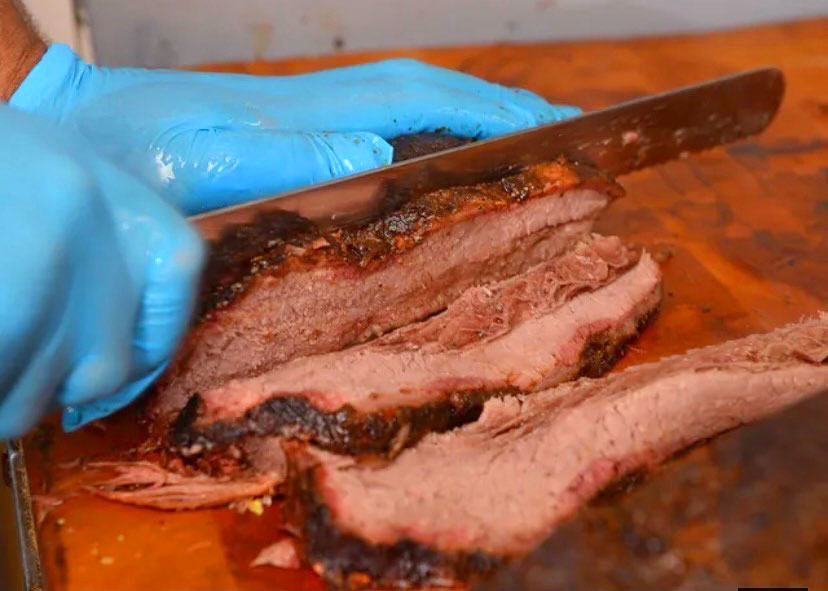 On the Menu
Of course on the menu, you'll find smoked, Texas-style brisket, but you'll also be able to pick from pulled pork, pulled chicken, smoked pork, and beef ribs, and amazing homemade sausages.
In addition, the menu includes a rotating selection of other proteins, along with homemade sides.
However, brisket lies at the heart of their passion.
"I just love really good brisket," said Pope. "I think it's probably the best thing you could eat when it's done right."
The food is so good you don't need sauce, but they're so good, you'll want to use it anyway!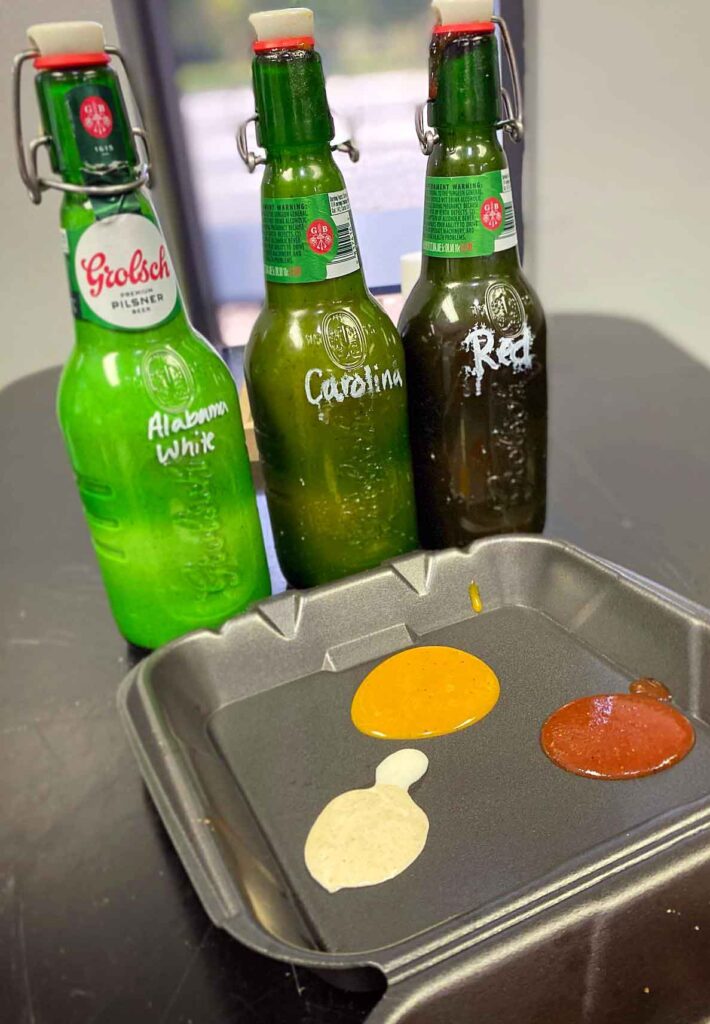 Sauces Optional
Bearded Bros. BBQ offers three sauce choices:
Bearded Bros. BBQ actually started out as a "ghost catering" concept. In January, Pope and his partners bought a building on the outskirts of downtown Spartanburg and began converting it into a brick-and-mortar restaurant space.
Spartanburg was the logical choice. Beyond the fact that it is where he lives, Spartanburg is "good people, a great culinary scene coming up, and a tight-knit community. I think it's ripe for really good barbecue too."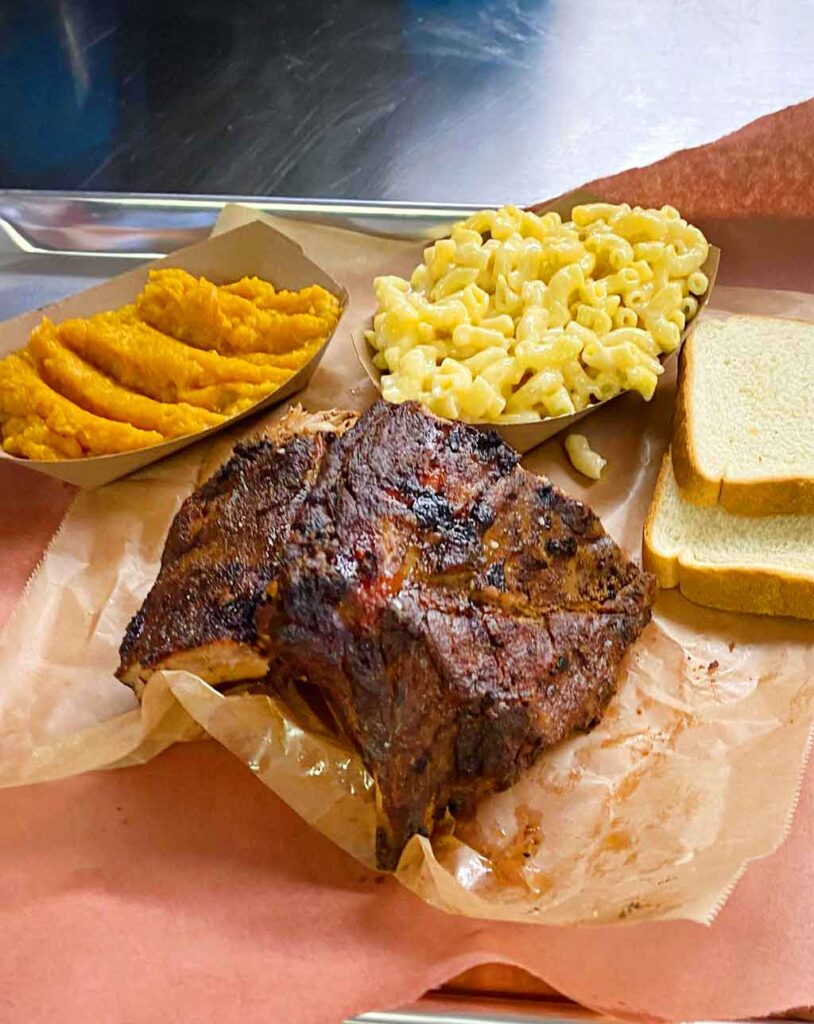 Bearded Bros. will offer up to seven proteins each day, along with 8 to 10 sides.
Sides will include options like haricots verts, baked beans, melted queso mac and cheese, sweet potato soufflé topped with a marshmallow praline, and a jalapeno cheddar cornbread.
All orders include white bread and house-made pickles and pickled onions.
While Bearded Bros. does not serve alcohol, it does present a variety of craft sodas, homemade sweet and unsweetened tea, and homemade lemonade.
The restaurant builds around a community focus, including partnerships, benefits, and food donations.
"We love serving our community, and can't wait for the opportunity to meet you," Pope said.
If you're on a road trip and have a hankering for some Texas-style barbecue, you'll find Bearded Bros. BBQ just a few miles from Exit 21 on I-26 or Exit 72 on I-85.
What Folks are Saying about Bearded Bros.
Google Review
Among the Google Reviews, Nathan Tschetter found the meat was more than fork-tender:
Bearded Bros was amazing!
Went today over lunch and the service was quick and friendly. I got the special for the day which was beef ribs. Didn't even need a knife to eat them. A plastic fork was all that was necessary because that's how tender they were.
They were perfectly cooked and had an amazing crust on them. I will definitely be back. Probably even this week.
In another Google review, Cindy Jennings warns you not to get there too late:
First visit today. Won't be our last. Our mistake: waiting til 1:30 to go.
Brisket and ribs were out. But…no worries. The pulled pork was most excellent! Very well seasoned.
One tiny disappointment: sauces were not included in our take-out boxes. (The meat tasted great on its own, but we added sauce to some at home).
Pulled pork can be hit or miss depending on how much fat the pitmaster chooses to chop into the mix. This meat was obviously carefully trimmed and prepared. Sides were generous.
And hey, the folks are just plain nice! Give them a try! You'll be glad you did!
Menu for Bearded Bros. BBQ
Note: Menu prices and options are subject to change over time. Contact the restaurant for the most up-to-date information.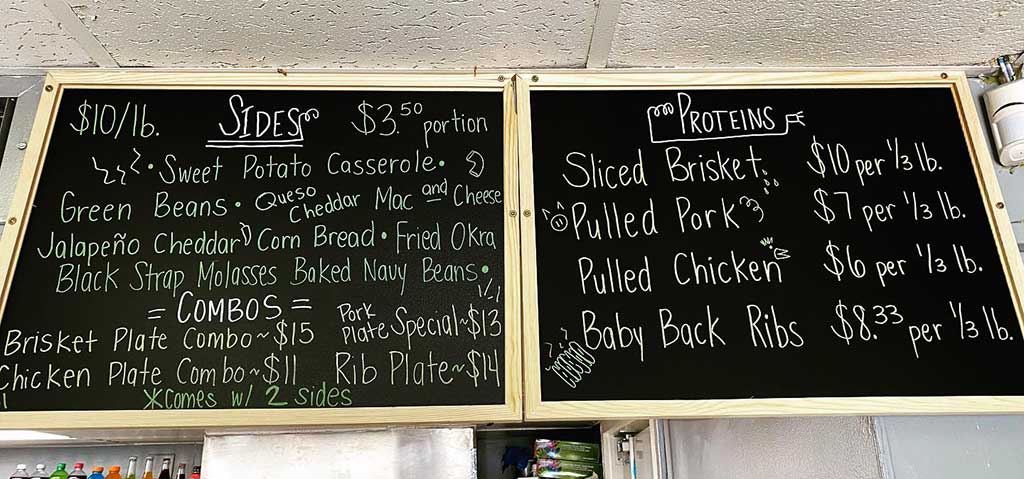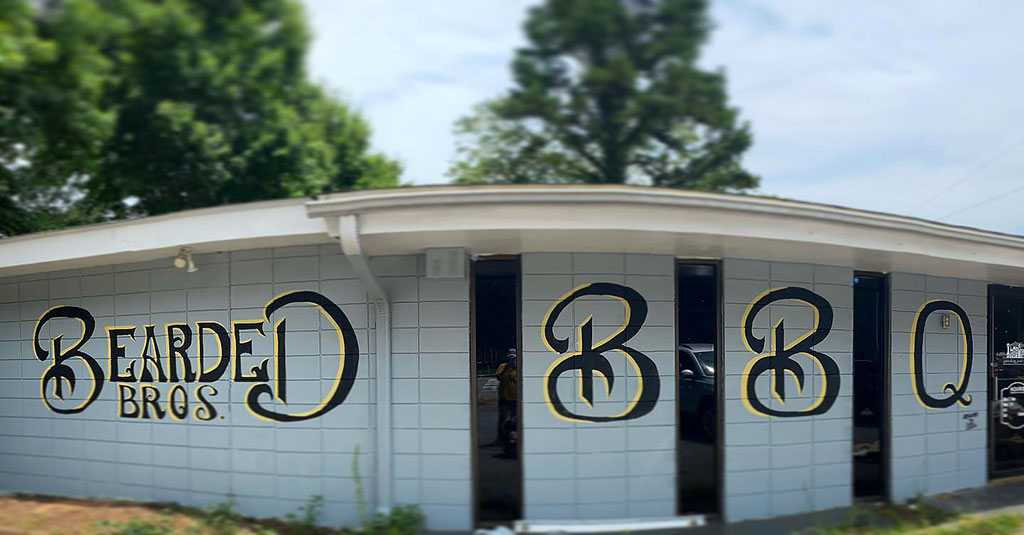 Bearded Bros. BBQ ***Permanently Closed***
827 Union St
Spartanburg,
SC
29302
| | |
| --- | --- |
| Monday | |
| Tuesday | |
| Wednesday | |
| Thursday | |
| Friday | |
| Saturday | Closed |
| Sunday | Closed |
Features
Cards and Cash, Mustard Sauce, Light Tomato Sauce, White Sauce