Listen to this Destination: BBQ article.
What You Need to Know
This post may contain links from which I earn a commission. Please read my disclosure policy. As an Amazon affiliate, I earn from qualifying purchases.
Rodney Scott's new cookbook Rodney Scott's World of BBQ: Every Day is a Good Day was first released in 2021.
For those who don't yet know the famous pitmaster, here's the first thing you need to know:
I mean the food that Rodney serves is simply amazing. Just as importantly, this great grub represents true, old-school South Carolina barbecue which in lots of ways echo the history of barbecue itself.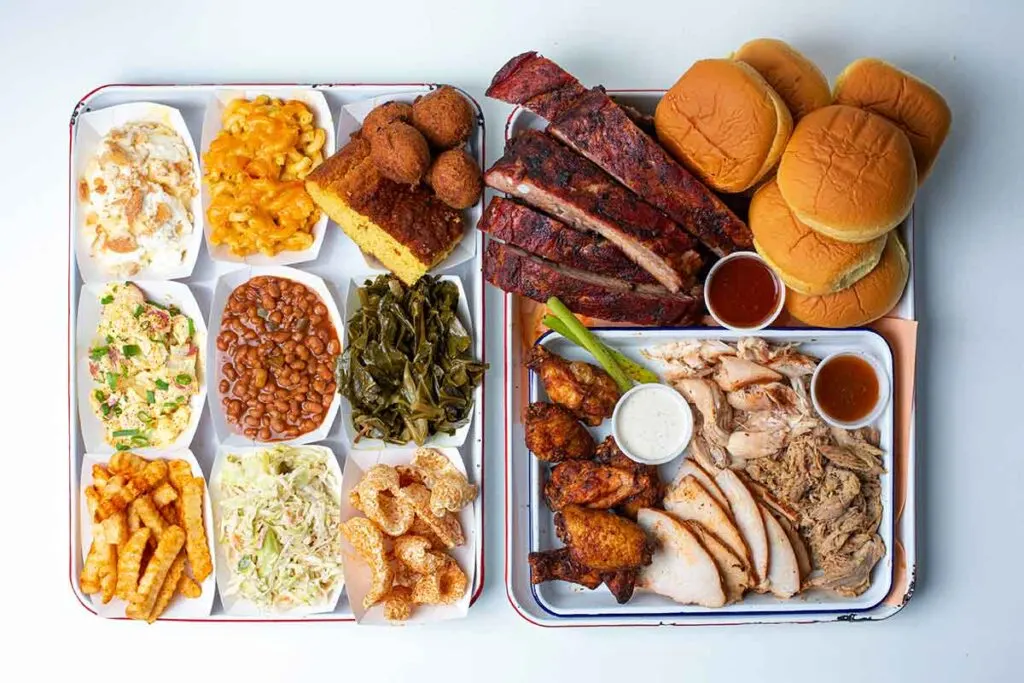 The second thing you should know is that Rodney Scott is a man who embraces the opportunity each new day brings. This is clear in his infectious smile, in his upbeat personality, and in his oft-repeated mantra: "Every Day is a Good Day."
A Little History
Scott rose to fame working at his parents' restaurant, Scott's Bar-B-Que in Hemingway, SC. He cooked his first whole hog by himself at age 11.
(Note: Our visit to Scott's was the very first review we wrote on this site back in the Summer of 2012.)
He learned from watching his father, Roosevelt "Rosie" Scott, and his uncle over the years.
Before reaching 40, Scott would become an icon of South Carolina barbecue, being written about in well-respected publications like the New York Times, Time Magazine, and The Washington Post.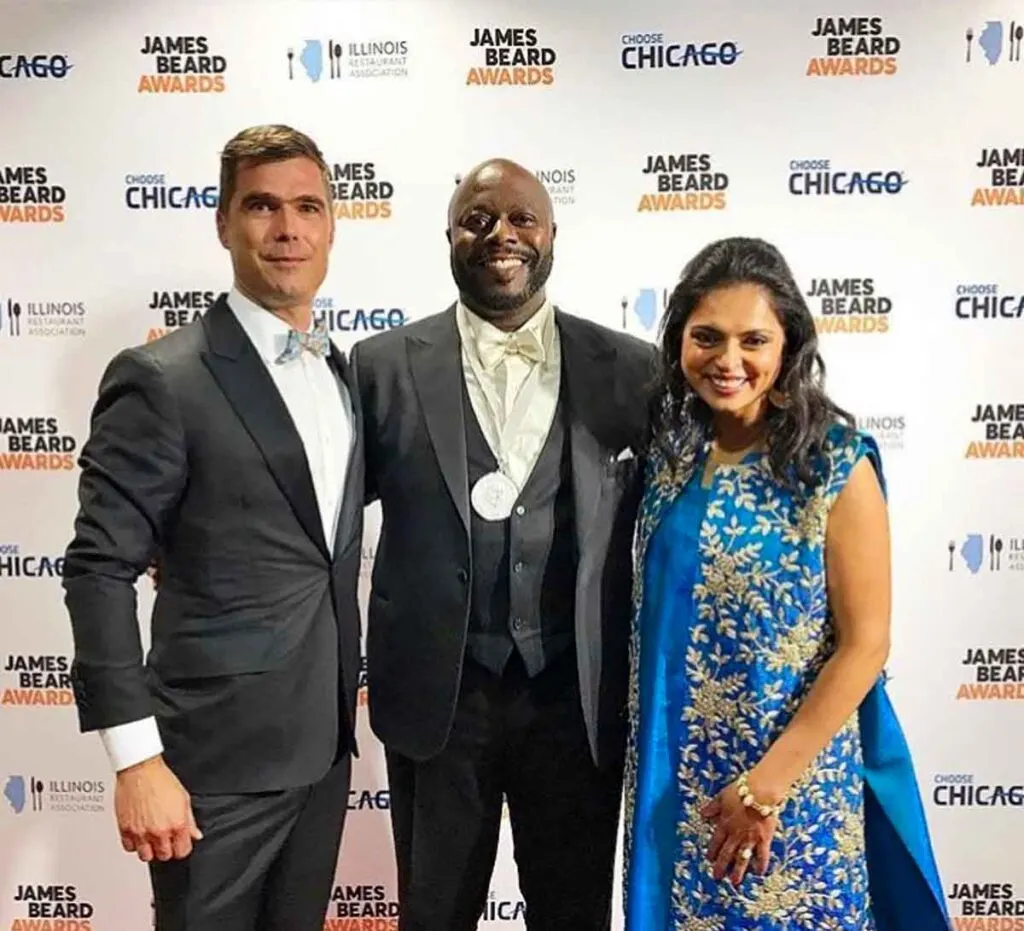 Now, a decade later, Scott has left his roots, been named a James Beard award winner (Best Chef Southeast), and has launched a chain of restaurants, Rodney Scott's Whole Hog BBQ with good friend and mentor Nick Pihakis.
Scott's food has always been amazing. It's the reason why Rodney Scott's BBQ earned a spot on our feature entitled "BBQ in Charleston, SC: The Definitive Guide."
Rodney Scott Sets Out on His Own
"Oh, it wasn't as hard as you think," Rodney said, when asked about leaving his hometown and the family business where he had worked full-time for nearly 30 years.
"It was a pretty easy decision after a few situations, circumstances." Scott did not elaborate on what those circumstances were.
However, in a 2018 Washington Post story, Tim Carman writes about that decision:
"Those close to Scott, who spoke on the condition of anonymity because of their friendship with the pitmaster, say that father and son no longer talk. It's a classic case of son transcending father, one person says, and the jealousies that come with it."
"Roosevelt Scott could not be reached for comment and wasn't at Scott's in Hemingway on the day I visited. (Ella Scott, incidentally, says her husband is supportive of their son.)"
(Editor's Note: Sadly, Rosie Scott passed away on December 10, 2020. No word on if there was ever a true reconciliation. It is not a subject we broached with Scott below.)
Rodney Scott's World of BBQ: More than a Cookbook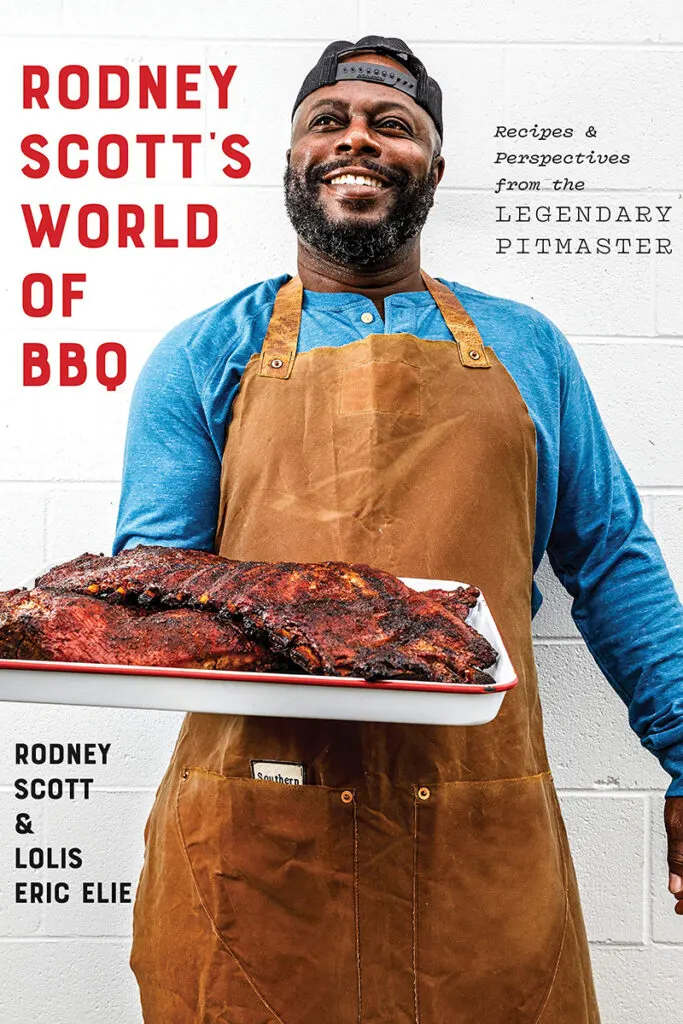 Rodney Scott's World of BBQ: Every Day Is a Good Day is available in hardcover and digital format. It was released on March 16, 2021.
His cookbook is an inspirational story that reveals how "hope, hard work, and a whole lot of optimism" enabled Scott to become one of South Carolina's most beloved pitmasters.
Take A Look Inside
In his cookbook, Scott shares what makes his award-winning whole hog barbecue so special. In addition, he shares recipes for a number of dishes including his barbecued spare ribs, pit-smoked turkey, smoked chicken wings, collard greens, Ella's Banana Puddin', and, of course, Rodney's Rib rub, and Rodney Scott's BBQ sauce.
Take a look inside and you'll see recipes for the above and the following in Rodney Scott's cookbook:
Smoked Prime Rib
Steak Sandwich with Sauteed Onions
BBQ Bacon Burgers
Pork T-Bones
Honey Butter Fish
Lemon and Herb Chicken
Holiday Turkey
Smoked Chicken
Chicken Perloo
Coco's Pigtail Perloo
Fried Chicken
Fried Catfish
Pork and Grits
Pork Skins, Rinds, Cracklins, and Chicharrones
And LOTS more sides, rubs, sauces, desserts, and even cocktails!
Whether you're just the typical home cook or an aspiring pitmaster, Scott's recipes will enable you to create these special dishes yourself.
In addition, details about building your own pit coupled with deeply felt essays on South Carolina's culinary traditions make this more than a simple collection of recipes.
"It is also a powerful work of storytelling. In this modern American success story, Rodney details how he made his way from the small town where he worked for his father in the tobacco fields and in the smokehouse, to the sacrifices he made to grow his family's business and the tough decisions he made to venture out on his own in Charleston."
Q&A with Rodney Scott
In this Q&A, Scott discusses his choice of recipes to include in the book, his use of a controversial (but widely-used) ingredient, and what he hopes readers will take away from his new cookbook.
Q: Pitmasters are often extremely hesitant to share their recipes. How did you decide on which recipes to include, and are the recipes in the book public versions that are sort of like your recipes, or are they actual ingredient-for-ingredient copies, albeit scaled-down of the home cook?
A: The recipes in the book are ones that I grew up with and encountered my entire childhood and that evolved with my current adulthood relationships and family from people like Roscoe Hall, Paul Yeck, Nick Pihakis, and Nicholas Pihakis.
The recipes are a bit scaled down for the home chef.
Q: While we all know the secret ingredient is Love, another one of them is MSG. In your recent Today Show appearance, you confessed to unapologetically using MSG (Accent, I'm guessing) on the ribs.
How widely is it used in your cooking and why should folks not be afraid to use MSG?
A: I do use a little bit of MSG when I'm cooking at home because, contrary to popular belief, MSG has less sodium than a lot of salts, and it's everywhere.
Q: From the blurb on the book's jacket, it sounds like Rodney Scott's World of BBQ is more than just a cookbook. What do you want readers to take away from their reading experience?
A: I want readers to be inspired from reading my book, to gain a sense of self-confidence, and create new memories from using the recipes and reading my story so that they can then share it with their neighbors, family, and children.
I'd like them to read my story and see how a young boy's dream version of living became a reality so that it can hopefully inspire them to do the same.
Q: While I know Every Day is a Good Day, there must have been some difficulties in putting your experience in print. Talk about what you found more challenging: the process of making a book itself or the personal stories.
A: The process of making the book itself was the biggest challenge because I personally tried to tell the story through my timeline.
Thank goodness for Lolis [co-writer Lolis Eric Elie] to help me put that all together. Getting the timeline of so many different experiences and keeping a focus on that timeline ended up being tougher than telling what was in the book.
Q: In many fields, African-American contributions are often written out of the history books, their work whitewashed and credited to others. Going back to the earliest days, enslaved people are the ones who did the actual work but rarely were given credit for their accomplishments.
Later, they took those skills forward, often making a living from them, but finding written, first-hand accounts is tough, and cookbooks are virtually non-existent. Most of those lessons from the pit were taught by watching elders, much in the same way you learned watching your father and uncle.
Talk about that experience for you and for those in the Hemingway area and, in that light, how does this cookbook finally put that tradition on paper for all to learn from?
A: This cookbook has put it on paper to share the fact that despite what happened before our cookbook, there is a still opportunity to tell a story and live out your dream.
Despite that some people are still saying "it ain't going to happen," you do have an opportunity to tell these stories for yourself.
This book sends out an example of all the opportunities that people who live in those small towns and rural areas can do to expand themselves and follow their dreams, no matter what has happened in the past.
Beautifully said. Approaching life with such a positive attitude, it is clear why for Rodney Scott every day is indeed a good day.