The Bessinger family of Holly Hill is arguably the most important family in the history of SC BBQ, and that is a long and storied history.
Originating in Orangeburg County in the late 1930s, when patriarch Joe Bessinger opened his Holly Hill Café, the Bessingers became the first family of SCBBQ.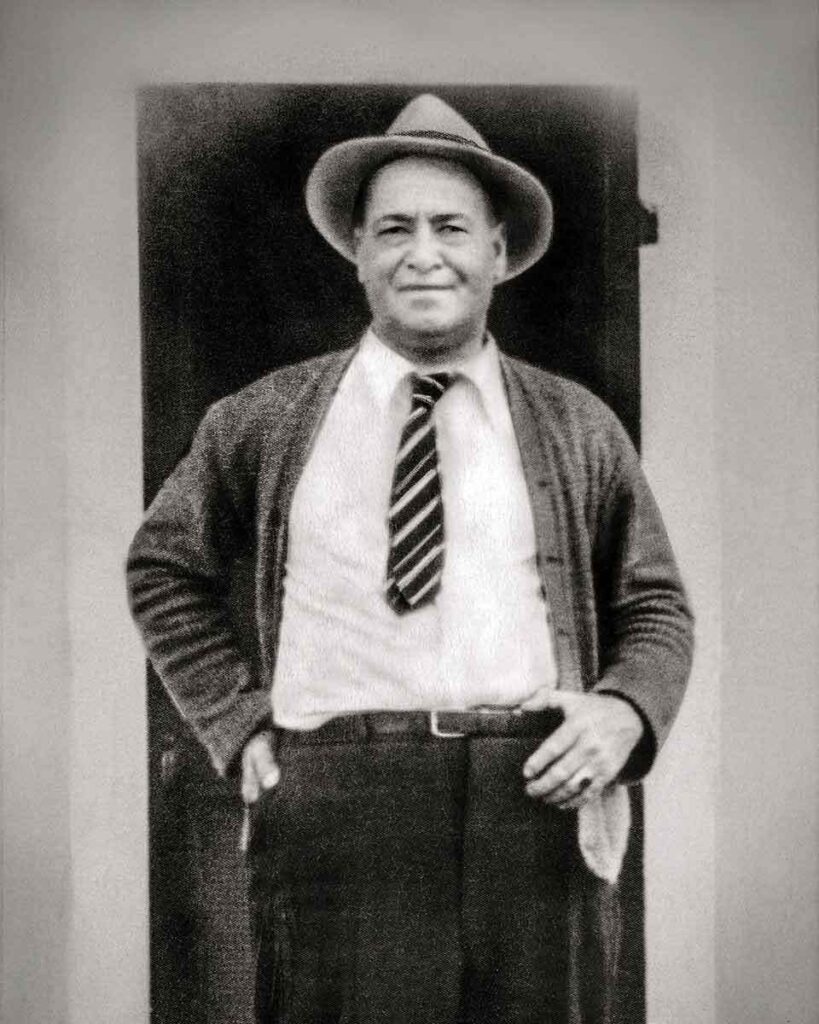 From Joe, his boys learned to cook whole hogs over wood embers and learned to make what may well have been the world's first mustard-based BBQ sauce.
Over time, the boys split out to establish a number of SCBBQ's favorite restaurants, including Melvin's, (Mt Pleasant and James Island locations), Maurice's, 13 Piggie Park locations at the time of this writing, Bessinger's, Robert's, Joe Bessinger's, and others.
While the BBQ and the sauce are SCBBQ classics (and the onion rings deserve a mention here as well), I can't remember the last time I ate BBQ and didn't have a serving of collards on the side if they were available.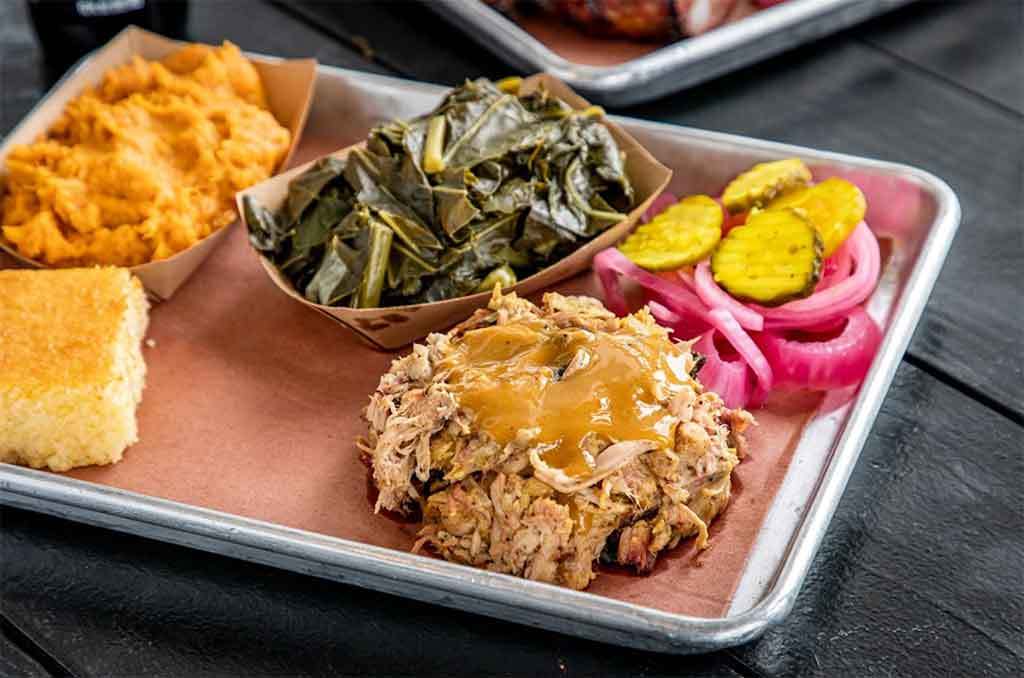 Some are salty, some are sweet, but when done right, they all are delicious…..and Melvin's does them right!
By reader request, The Sun Sentinel reached out to Melvin's and was granted the privilege of publishing the following recipe for Melvin's Legendary Collard Greens:
Get all the recipes we've published on this site and more collected together in over 150 pages of recipes, stories, and history in our cookbook, SCBBQ Recipes: Going Whole Hog.
Melvin's Legendary Collard Greens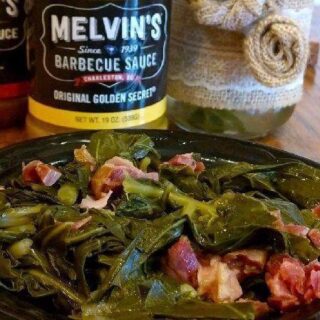 Melvin's Legendary BBQ Collard Greens Recipe
Total Time:
2 hours
15 minutes
Melvin's Barbecue in Mount Pleasant and James Island are famous for their legendary BBQ: pulled pork, ribs, and more -- as well as their golden mustard sauce. In fact, Melvin's father, Joe Bessinger, may well be the person who invented mustard-based BBQ sauce in the 1930s in Holly Hill, SC. But their sides are just as noteworthy. Melvin's collard greens, for instance, are exceptional. Smoky with a slight sweetness, these collards will please even the pickiest of eaters.
Ingredients
1 gallon water
2 smoked ham hocks
1 large white onion, diced
½ cup Knorr's chicken base
1 cup brown sugar
2 tablespoons ground black pepper
6 bunches fresh collards
Instructions
Using a large saucepan over medium-high heat, combine water, ham hocks, onion, chicken base, brown sugar, and pepper and boil for 30 minutes.
"Peel collards" by separating the leaf from the thick center stalk, discard stalks. Coarsely chop leafy collards.
Add collards to seasoned water. Boil until collards are tender, about 60-90 minutes, adding water as needed to keep collards submerged.
Nutrition Information:
Yield:

32
Serving Size:

1 cup
Amount Per Serving:
Calories:

43
Total Fat:

1g
Saturated Fat:

0g
Trans Fat:

0g
Unsaturated Fat:

0g
Cholesterol:

2mg
Sodium:

29mg
Carbohydrates:

8g
Fiber:

2g
Sugar:

6g
Protein:

2g
---
Check out these other authentic SCBBQ sides recipes we've published on destination-bbq:
Lone Star BBQ's Tomato Pie Recipe
Swig & Swine's Pork Rinds with Tabasco Honey and Blue Cheese recipe
And we've published the following sides recipes in the SCBBQ Recipes: Going Whole Hog cookbook (read more about that here):
Sides
Rodney Scott's Banana Puddin' Family Recipe
Melvin's Legendary Collard Greens Recipe
Fried Corn, Shuler's BBQ-Style
Swig & Swine's Pimento Cheese Recipe
Swig & Swine's Quick And Easy Creamy Coleslaw Recipe
Swig and Swine's Beans with Brisket Recipe
Home Team BBQ's Mac and Cheese Recipe
Home Team BBQ's Collards Recipe
Jimmy Hagood's Cast-Iron Skillet Corn Bread With Cane Syrup Recipe
Jimmy Hagood's Lowcountry Brunswick Stew Recipe
John Lewis's Hatch Green Chile Corn Pudding Recipe
Lewis Barbecue-Style Cole Slaw Recipe
John Lewis's Buttermilk Potato Salad Recipe
John Lewis's Hatch Chile-Cheese Biscuits Recipe
Price's Bar-B-Que's Macaroni and Cheese Recipe
Price's Bar-B-Que's Broccoli Cornbread Muffins Recipe
Joe Dabney's Palmetto-Style Hush Puppies
Bessinger's Copycat Onion Ring Recipe