Listen to this Destination: BBQ article.
This post may contain affiliate links to Amazon or other vendors I trust. Please read my disclosure policy. As an Amazon affiliate, I earn from qualifying purchases.
Poogan's Porch is a longstanding tradition in the Holy City. The Queen St. restaurant has historically been one of those "must visit" dining locations you simply have to consider when visiting Charleston.
Recently, Poogan's branched out and opened a sister restaurant on nearby East Bay Street. Poogan's Smokehouse entered Charleston's now burgeoning BBQ scene late in 2015 and has built a strong reputation in quick order.
Chef Daniel Doyle, the smoke behind Poogan's fire, discusses this new venture's origins as well as his own barbecue background in this Q&A.
Update: Since this interview, Doyle has left Poogan's to start his own venture.
Questions
1) Tell me how you first got involved with BBQ.
I grew up in the middle of NC in farm country and would go to lots of pig pickings and BBQ gatherings with friends and family. After going to Johnson & Wales in Charleston, SC, some of my favorite food to eat was BBQ.
I began trying to perfect some of the BBQ I was doing for my friends and family, kind of a trial by fire. Because I loved BBQ so much, I had an opportunity to partner up with the Lowcountry Food Bank and do a charity whole hog pig picking.
The overwhelmingly positive feedback from this annual event really sparked our creative juices – maybe we should get into the BBQ game!
2) What's your earliest important memory of BBQ?
When I was growing up, my best friend's mother worked at Hursey's BBQ in Burlington, NC.
I remember going to visit her at work a lot and she would feed us chopped pork sandwiches, cornbread, hush puppies, and sweet tea.
3) What do you wish people knew about your restaurant/BBQ?
That we use sustainably raised proteins like Compart Duroc pork, Springer Mountain Farms chicken, and Carolina Heritage Farms suckling pigs from Florence, SC.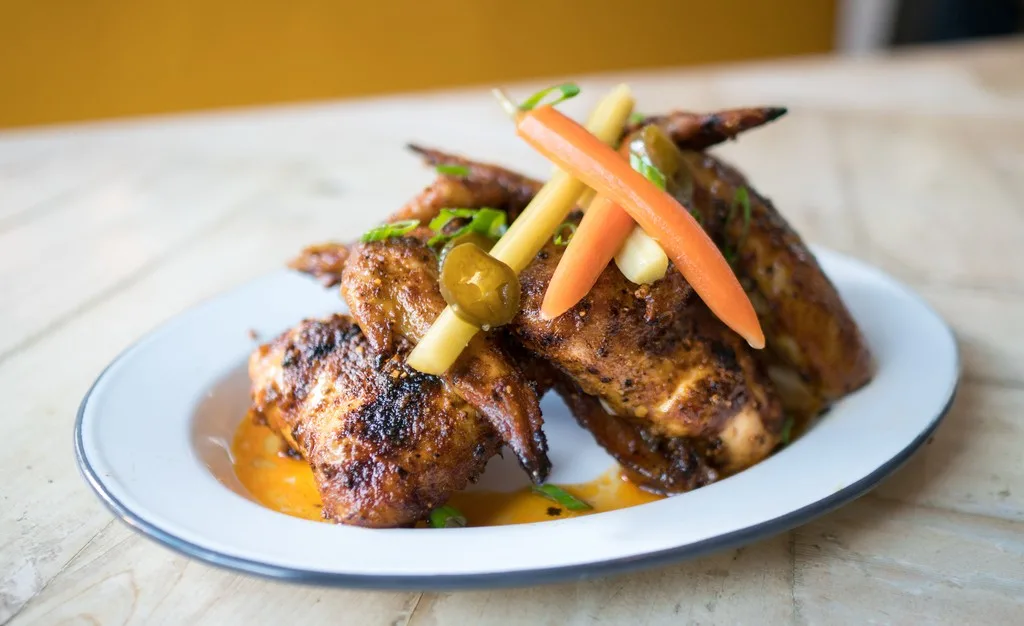 4) What might your customers be surprised to know about you?
I've been invited to cook at the James Beard House three times.
Over the course of these dinners we have incorporated classically inspired southern food, including pork belly three ways, smoked tomato ketchup, green tomato dill pickles, pimento cheese fritters, lump crab salad, St. Louis ribs with red slaw, chicken purloo, etc.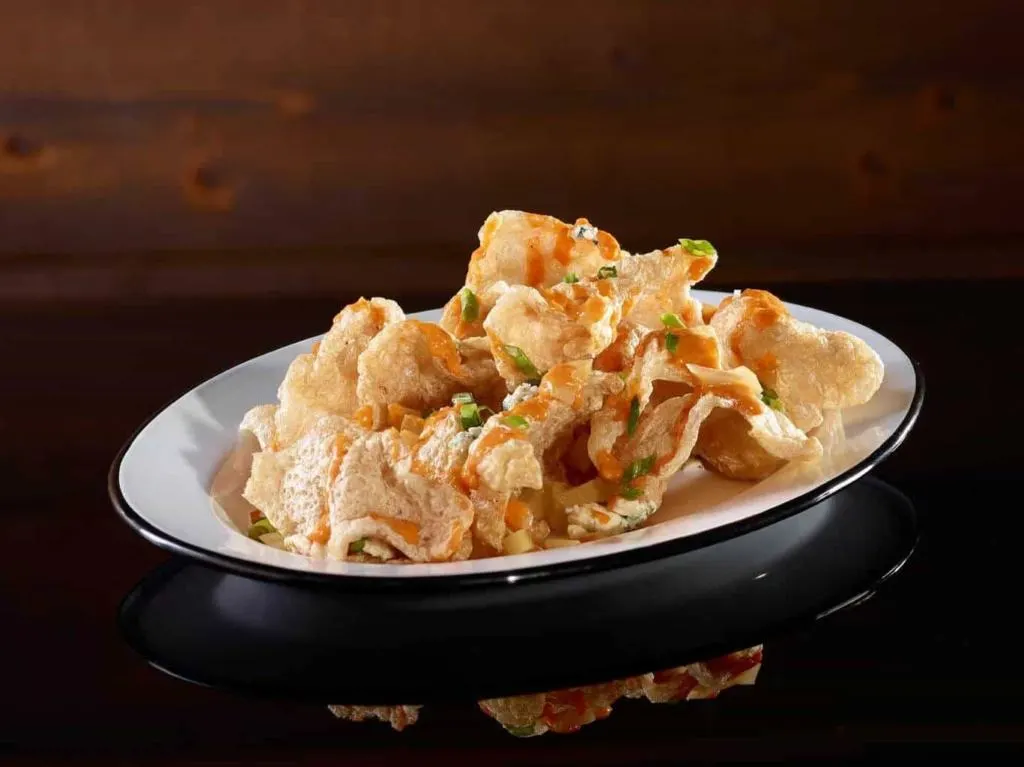 5) What is special about your BBQ/restaurant?
It's special because it is a chef-driven BBQ southern food concept.
We offer a full array of other menu items besides BBQ, such as fried chicken, a kale salad, Tennessee hot catfish, shrimp and grits, boiled peanuts, pimento cheese fritters, and freshly made desserts.
6) Tell me about your sauce(s).
We offer spicy NC vinegar, classic SC mustard, our signature Poogan's Smokehouse BBQ sauce, and Alabama white sauce.
7) Talk about your BBQ.
We salt brine our ribs for 24 hours before smoking them. And we also brine our pork bellies.
We toss our wings in our mustard BBQ sauce before smoking them, and then we bring them back up on the grill.
In addition, we do a lot of different techniques to optimize our products.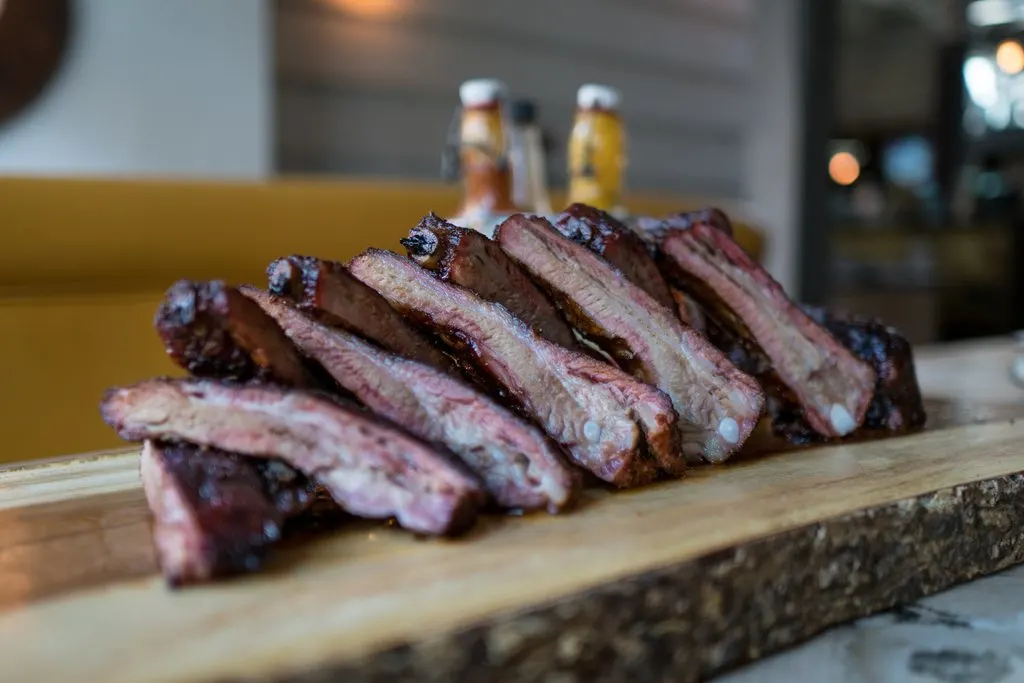 8) What is one thing most people don't understand about BBQ?
One thing most people don't understand is regionality.
In a lot of ways, where you are located has a lot to do with how you do your BBQ.
NC and SC are predominantly pork-driven, whereas Texas is more beef-driven. Hawaii uses ground pits, and in Korea, BBQ is more top grilled.
Different regions also have different woods that they use.
In the south, it's usually cherry, hickory, and oak. In Texas, it's more applewood and mesquite.
You'll also see differences down to how long you smoke it, what temperature it's cooked at, and what seasonings you use.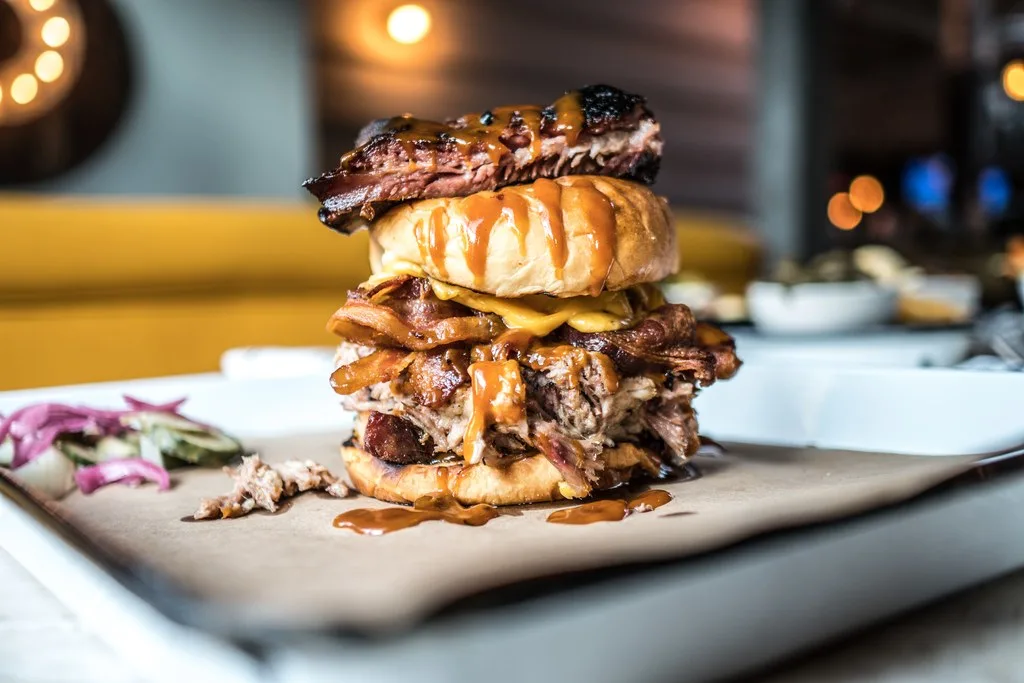 9) What's on your plate when you eat BBQ at your own restaurant?
Springer Mt. Farms wings, Compart Duroc ribs, and grilled pork belly, a side of charred broccoli and hash and rice.
If I'm going light, it would be the pork belly sliders on sweet Hawaiian rolls and red neck kimchi.
10) What advice/tips do you have for the amateur?
Educate yourself as much as possible about different styles and techniques, but at the same time be true to yourself and try new things.
Don't get upset if it doesn't come out right the first few times. Also, always go slow and low.
11) What would help SC BBQ as an industry? What could SC or sites such as ours do to help?
I think informing the customer and tourist base of the history and heritage of SC BBQ. It's also important to promote the heritage and styles of BBQ to generate new customers.
12) What is the best thing about your work?
Teaching and involving young chefs and being able to mentor people on different styles and techniques. I also enjoy the camaraderie of the staff in all parts of the restaurant.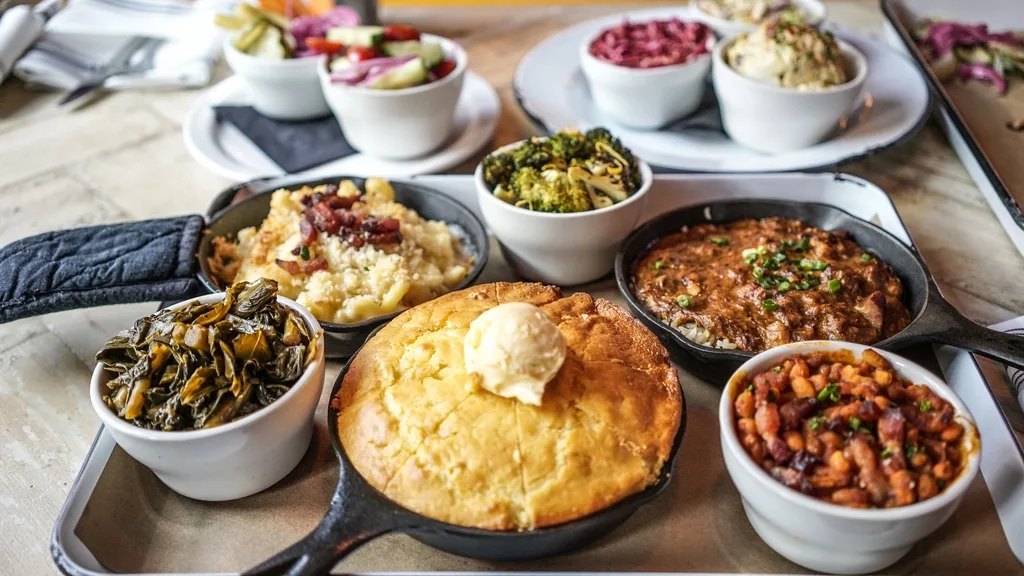 13) Who played the biggest role in your start in BBQ/restaurant business?
The Ball family, the owners of Poogan's Porch, the oldest family-run restaurant in Charleston.
Doing events and family gatherings for them really helped get the BBQ ideas started for me. The trust and faith that they have had in me have made this all possible.
14) If you could sit at the table with anyone, past or present, famous or not, to share a meal, who would it be and why?
My great grandfathers on either side, who I never got a chance to meet.
I was lucky enough to know 3 of my great grandmothers very well, and I have great memories of them. I would love to be able to talk to my grandfathers about the history of our family and where we came from.
To hear the family heritage and stories from their point of view.
15) Talk about your typical day.
Being the chef-partner of two busy restaurants, no day is typical.
I could be smoking meat, prepping for a 500-person brunch, running a service, writing menus, writing schedules, doing TV shows, or interviews for magazine articles.
My days are never boring or the same.
16) If unusual/interesting, talk about the name of your restaurant.
The name Poogan's Smokehouse builds off our sister restaurant, Poogan's Porch, which has been in business for 40 years.
Poogan's Porch was named for the neighborhood dog that stayed behind when the house was converted into a restaurant.
17) What is unique about SC BBQ?
It is much more pork driven, with a mustard-based sauce.
18) Do you eat other people's BBQ? Any places you recommend?
Yes. In Charleston, I would recommend Home Team BBQ, Swig and Swine, and Bessinger's.
In Orangeburg, SC, I recommend the original Duke's BBQ.
In Columbia, SC, it's Piggy Park.
In Greenville, SC, it's Bacon Brothers. (See Chef Gray's wild boar bacon recipe.)
I'd also recommend Scott's BBQ in Hemingway, SC.
In Atlanta, GA, I go to Fox Brothers BBQ.
19) What is the most rewarding part of cooking BBQ?
Coming from a fine-dining background, the simplicity and straightforwardness of BBQ are the most rewarding.
Also, the enjoyment that I see on our customer's faces when they are eating with us.
20) Anything else you'd like to share?
Please come try our version of SC BBQ!
---
Details
Your Name:
Daniel Doyle
Business Name:
Poogan's Smokehouse
Business Slogan:
A casual bite into the American South
Restaurant Address:
188 East Bay Street, Charleston SC 29401
Phone #:
(843) 577-5665
Days Open:
7 days a week
Hours Open:
Mon-Thurs 11AM until 10PM, Fri-Sat 11AM until 11PM, Sun 1030AM until 10PM
Payment (cash, credit/debit):
Cash, MC, Visa, Amex, Disc
Website address:
https://www.pooganssmokehouse.com
Social Media sites:
Facebook: https://www.facebook.com/pooganssmokehouse
Instagram: @pooganssmkhouse
Twitter: @pooganssmkhouse
Types/Names of sauces served:
Spicy NC vinegar
Classic SC mustard
Our signature Poogan's BBQ Sauce
Alabama White
How your BBQ is cooked:
Smoked in a Southern Pride 500, with a mixture of hickory, oak, and cherry wood using several methods depending on the type of meat. Always cooked slow and low.
Is there any gas/electricity used in the cooking process:
Yes
How is your BBQ served (chopped, pulled, etc.):
The SC way, pulled
What cuts of meat do you cook (whole hog, etc.):
Suckling pig, Compart Duroc pork belly, pork shoulder, pork ribs, Springer Mountain Farms whole chicken wings
---
Check out these other Conversations Around the Burn Barrel, A Q&A series with SCBBQ Pitmasters and Restaurant Owners
Aaron Siegel – Founder of Home Team BBQ
Gregg Howard — Pitmaster and Owner of Charleston's RightOnQue
Chad Walldorf – Founder of Sticky Fingers
Meg Lonon – Owner Operator of Moe's Original BBQ on Pawleys Island